The Surprising Amount Of Money Miranda Cosgrove Made Per Episode For iCarly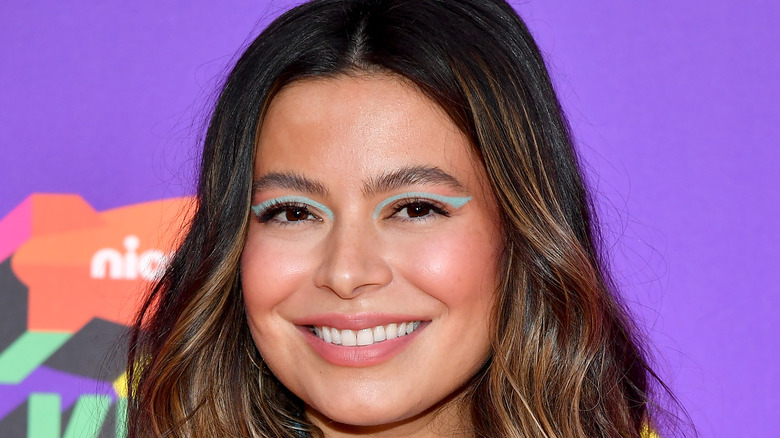 Amy Sussman/kca2021/Getty Images
In September 2007, Nickelodeon premiered one of its most popular shows to date, "iCarly." "iCarly" follows three kids making their way to stardom on the internet. Carly Shay, played by Miranda Cosgrove, and Sam Puckett, played by Jennette McCurdy, are a pair of best friends who make people laugh daily with their improv and random antics. Along with the help of their tech-savvy friend, Freddie, played by Nathan Kress, they start a webcast that both grows in popularity and causes a lot of problems. They also enlist the help of Carly's brother Spencer, played by Jerry Trainor, and their friend, Gibby, played by Noah Munck, to keep the hilarity going (via IMDb).
The show went on for six seasons, earning five Emmy nominations for Outstanding Children's Program (via IMDb). It became a favorite with audiences, so much so that in 2020, it was announced that a revival would be made with Paramount+. The revival is set to premiere June 17, 2021, and will introduce some new characters as well as bring back some fan favorites (via Elite Daily). Something fans have wondered, though, is how much the stars made, specifically Cosgrove. 
Miranda Cosgrove made six figures per episode of iCarly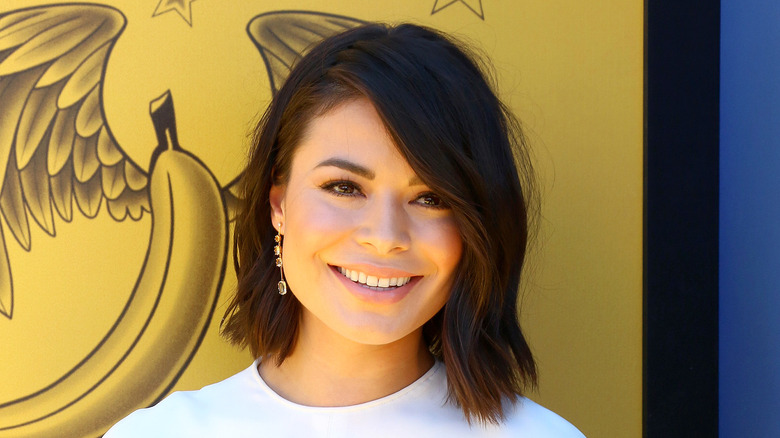 Shutterstock
According to the New York Post, Miranda Cosgrove made an insane amount of money — specifically $180,000 — per episode of "iCarly." It's unclear whether or not that figure increased or decreased over the six-season run. However, with nearly 100 episodes, it's possible she made over $18 million during her time on "iCarly." In 2010, Cosgrove was the second highest paid child star on television at the time, with the highest being Angus T. Jones, who made $250,000 per episode of "Two and a Half Men" (via Cheat Sheet). Her current net worth today is around $10 million, according to Celebrity Net Worth.
Cosgrove's counterpart, Jennette McCurdy, who played Sam Puckett, is reported to have earned $50,000 per episode, per Celebrity Net Worth. However, it's unclear how much Nathan Kress, Jerry Trainor, and Noah Munck made on the hit series. But if it's anything like their co-stars, they probably made bank as well.