The Real Reason Lisa Kudrow Was So Nervous About Her Friends Audition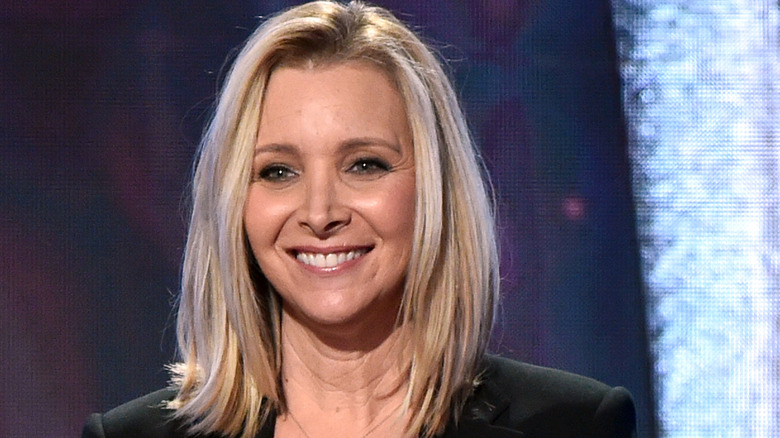 Alberto E. Rodriguez/Getty Images
By the time "Friends" premiered in 1994, Lisa Kudrow was a familiar face for NBC sitcom fans — except nobody really knew who she was. Kudrow was cast as waitress Ursula (via Biography), a recurring role on the Paul Reiser-Helen Hunt series "Mad About You", two years prior and it was hard to forget the forgetful server. In fact, Kudow's NBC sitcom connection gave her a whole lot of nerves when it was time to audition to play Phoebe Buffay.
"Friends" was created by Marta Kaufman and David Crane, according to IMDb, and it turns out that David Crane had a connection to one of the "Mad About You" writers, Jeffrey Klarik. Crane was Klarik's boyfriend and had noticed Kudrow on "Mad About You" and thought of her when it came time to cast "Friends" (via Vanity Fair).
That got Kudrow her initial audition, but when it came time to audition for director Jimmy Burrows, who Kudrow had a history with on yet another NBC sitcom, "Frasier". That's where her nerves set in.
Lisa Kudrow thought she'd never get to play Phoebe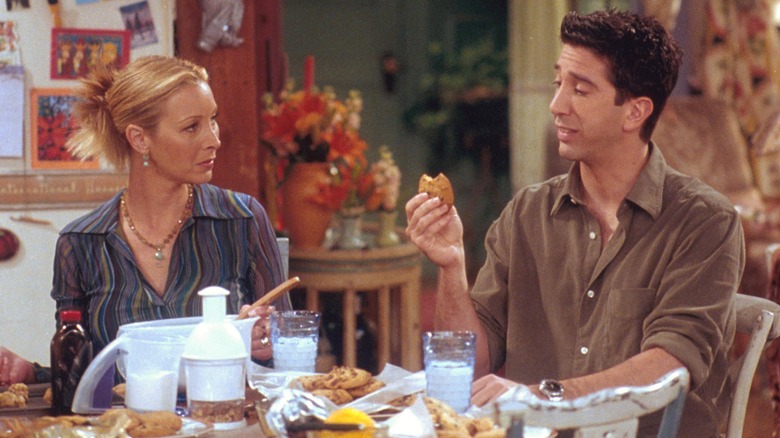 Getty Images/Getty Images
Before Kudrow was cast on "Mad About You", she had landed the key role of Roz on the "Cheers" spin-off, "Frasier". However, she never made it on air and was fired during the filming of the Jimmy Burrows-directed pilot.
"So I was nervous to go in, thinking I'm about to read for the guy who doesn't get me and doesn't think I'm funny. My audition was a monologue, so there was no reacting off of anybody," Kudrow told Vanity Fair. "Jimmy said, 'No notes ... O.K., thank you, Lisa.' And I thought, All right, so that's it. 'No notes' either means 'It was so great I don't have anything to say' or 'Why do they keep putting this girl in front of me?'"
Kudrow continued: "At one point I even said, 'You know, I'm more like Rachel.' And they told me, 'No. You're this quirky girl.' And then once I knew that I was going to the network — and that's when you work out the deal — that's when I was like, 'Thank God it's on NBC. Pilots work and don't work, but we have to protect 'Mad About You', please.' That was the only thing I cared about, so that I could still do that show. I thought since it was on the same network maybe it wouldn't be a problem."
All's well that ends well for Lisa Kudrow, Phoebe, and Ursula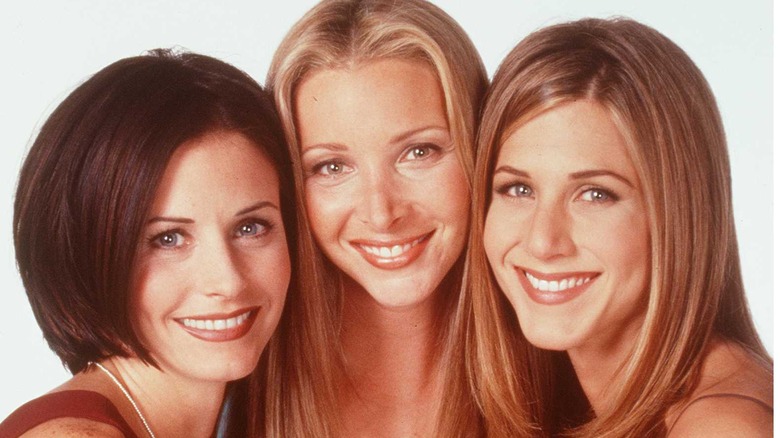 Getty Images/Getty Images
In the end, fans of "Friends" and "Mad About You" learned that Phoebe and Ursula were actually estranged half-sisters, and Lisa Kudrow did indeed get to play her roles on both sitcoms. Ursula definitely was not a loving sister and would often be rude to Phoebe whenever they happened to cross paths, according to Screen Rant. "Mad About You" fans will remember she was just as rude to her customers who still kept coming back for more.
It turned out it was all in the timing of that magical 1980s and 1990s Thursday night lineup, as David Crane told Vanity Fair.
"When we got our time slot, we were following Mad About You. It was weird, so that's when we said, 'What if Phoebe and Ursula were sisters?' We called Danny Jacobson [the "Mad About You" co-creator and producer], and he said, 'O.K.'" And the rest is sitcom history.