90 Day Stars Loren & Alexei On The Pros And Cons Of Sharing Their Lives On TV - Exclusive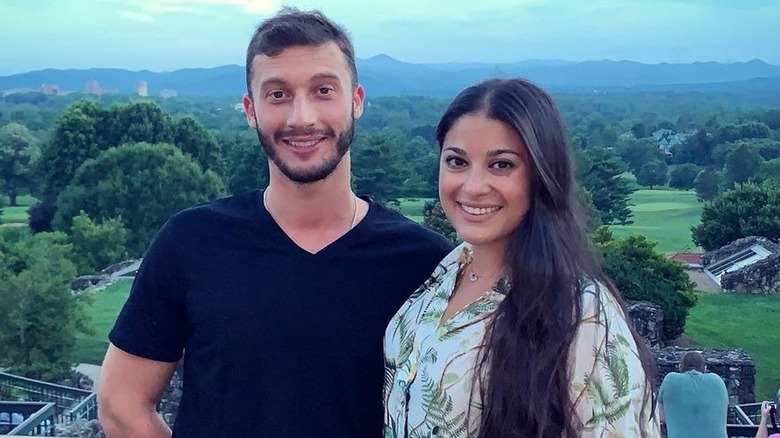 Instagram
Once couples make their debuts on "90 Day Fiancé," they know that their lives will be forever changed. For the cast of the popular TLC franchise, bringing cameras into their homes and airing their dirty laundry can be a lot, but it does come with some fringe benefits as well. So who better to ask about the pros and cons of having their personal life in the public eye than a couple who has gone through it themselves?
The List sat down for an exclusive interview with Loren and Alexei Brovarnik, who shared their whirlwind love story on season 3 of this reality dating show with a twist. Viewers rooted for the lovable pair through the highs and lows of their engagement, which included waiting for Alexei to get approved for his K-1 visa and the looming 90-day deadline for them to actually tie the knot. And once Alexei, an Israeli native, moved to the U.S. to be with Loren, stressful factors like budgeting for their wedding and missing family back home all came into play to add some drama to their impending walk down the aisle. However, their deep love and commitment to one another prevailed, and Loren and Alexei are now a part of the show's history of successful and lasting unions. 
And still today, after being married for five years, the lovebirds continue to open their doors to the franchise's many spinoff shows, and fans are always there to support — and sometimes criticize — them along their journey, which has also included the welcoming of their first son, Shai. And even during Loren's second pregnancy, the couple is still participating in another one of the series' spinoffs, "90 Day: Foody Call" on discovery+, where they cook up their favorite meals while answering viewers' burning questions.
Loren and Alexei Brovarnik say fans judge them but still offer love and support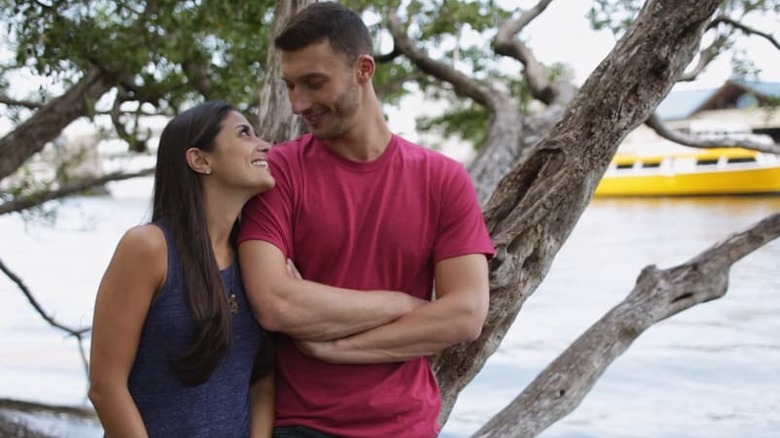 TLC
It is pretty clear that Loren and Alexei Brovarnik have no regrets about participating in the reality show and also have no plans on retiring from the show's countless spinoffs. Of course, part of that decision of continuing to film includes having to deal with fans giving their unsolicited opinions and advice. The duo knows that it's just par for the course of being stars of reality TV, and have not only come to learn how to handle it, but also see the silver linings to being a public couple.
"The negative is that everybody's in your business and everybody's giving you advice," Alexei explained. "And judging you about everything." The adorable pair — who is able to literally finish each other's sentences by the way — continued with the fact that viewers assume they have the inside scoop on everything that's happening in the Brovarnik household just by watching them on TV, but, of course, that is simply not the case. "They think they know everything about you based on snippets. And that's not true," Loren added.
However, for all the negative feedback they receive, the good always outweighs the bad. "But the positives are that you get also a lot of love and support," Loren said of the unwavering advocacy from their loyal "90 Day" fanbase since day one of their journey on the series. "And you get an opportunity that a lot of people strive for," she continued. We like to use it for good."
"90 Day: Foody Call" streams on discovery+ on May 29.