The Truth About Amy Sedaris' Relationship With Brother, Writer David Sedaris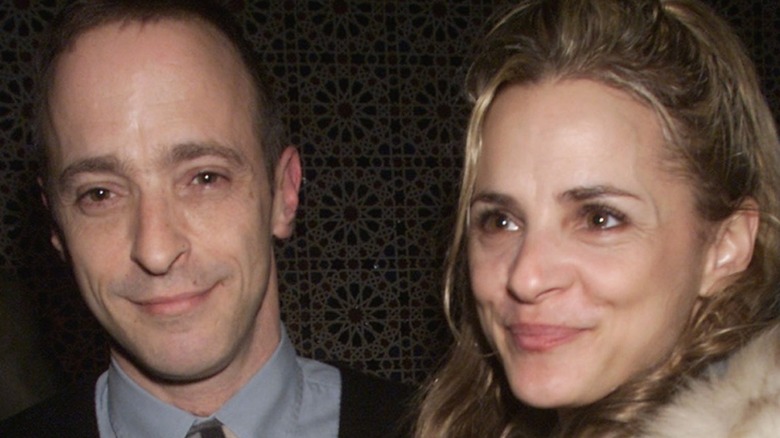 Scott Gries/Getty
It's hard to believe that so much talent could be concentrated into one family, and that actress and comedian Amy Sedaris could be related to humorist David Sedaris — but it's true, the pair are brother and sister.
Raised in Raleigh, North Carolina, Amy and David are two of six Sedaris siblings: Gretchen, Lisa, Tiffany, Paul, David, and Amy (via The News & Observer and The New Yorker). From a young age, David and Amy embraced their creativity together, pretending to host a hospitality show (via Elle). This fake show would eventually serve as the inspiration for Amy's very real TruTV show, "At Home with Amy Sedaris." In an Essay for Elle, David jokingly recalled, "'Today we're going to make fried chicken,' Amy would say in an artificially bright voice. 'And if your family is anything like mine, they're guaranteed to lllllove it.'" 
The pair would continue to collaborate, and when they each moved to New York City in the '90s, they started writing and performing plays together under the banner "The Talent Family." Watching Amy perform is an experience David recalls fondly. "The best moments of my life were spent in the dressing room, laughing with the cast and crew before a show. Never did I wish that I was going onstage myself. It felt good enough to sit in the back row, occasionally hearing a word I had written, and watching the audience discover my sister."
The siblings are on parallel tracks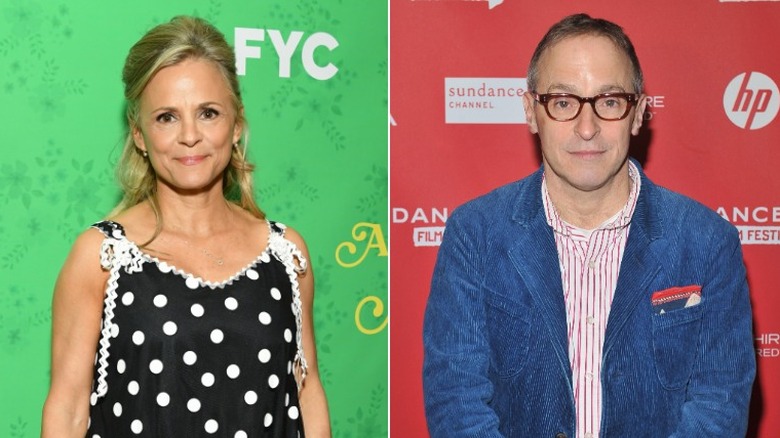 Mike Coppola, Sonia Recchia/Getty Images
Soon, Amy would go on to create the sketch comedy show "Exit 57" with Second City collaborators like Stephen Colbert,and Paul Dinello, and later create the cult hit "Strangers with Candy" (via IMDb). Meanwhile, David found success after being discovered by NPR host Ira Glass, who asked Sedaris to read his diaries on the radio (via NPR).
Although both Sedarises have gone on to have their own individual success — with Amy appearing in films like "Elf" and guest-starring on just about every TV show, from "Sex and the City" to "Unbreakable Kimmy Schmidt" and David writing 17 books — David sees this, essentially, as good for the family business (via IMDb and Elle). "Our jobs are to advance the name Sedaris," he wrote.
Since then, the pair have still found ways to collaborate and share creativity. Amy has contributed to the narration of her brother's audiobooks, and when asked by Interview Magazine, "What film and book have you seen and read the most times, and why do you return to them?" she said, in part, "all of my brother David's books." 
And when "BoJack Horseman" gave fans the opportunity to learn Princess Carolyn's backstory (the character long-voiced by Amy), the natural choice to play the cartoon's mom, Cutie Cutie Cupcake? Her brother, David, of course (via IMDb).