Prince Harry Takes Another Swipe At The Royal Family In Latest TV Special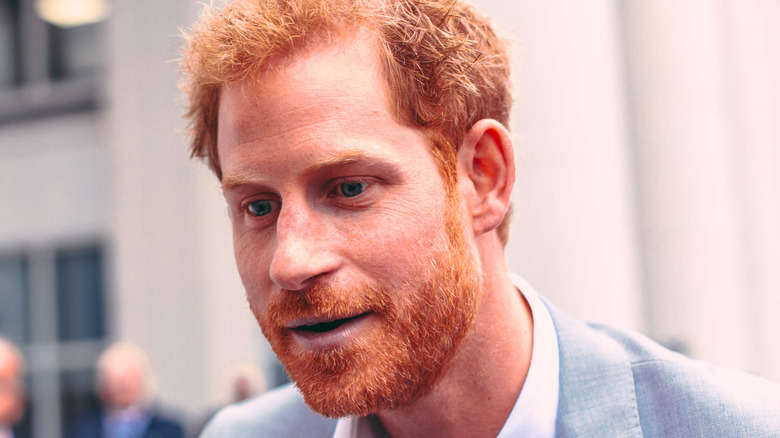 Shutterstock
Prince Harry is breaking major boundaries with his new Apple TV+ docuseries, "The Me You Can't See." The five-parter, which Harry created in conjunction with long-time friend Oprah Winfrey, finds the royal defector opening up about his mental health struggles alongside a gaggle of celebrity guests, including Lady Gaga and Glenn Close. As People reports, royal historian Robert Lacey heralded Harry's decision to open up in a way hitherto unseen with the notoriously private family. However, Lacey also pointed out that, by being so frank about his difficult experiences in the public eye, the Duke of Sussex is also damaging their reputation. 
Lacey argued the show is "another blow for the British crown and royal family" from which their relationship with Harry may not ever recover. Among many other things, Harry has detailed his positive experiences with getting professional help and admitted that his father's difficult childhood impacted his own significantly, arguing he should've been more concerned with breaking the cycle of generational trauma rather than perpetuating it. Harry feels it's necessary to speak out in order to help others, but his latest statement may be considered yet another attack on the family who raised him. 
Prince Harry criticizes the tendency to sweep things under the rug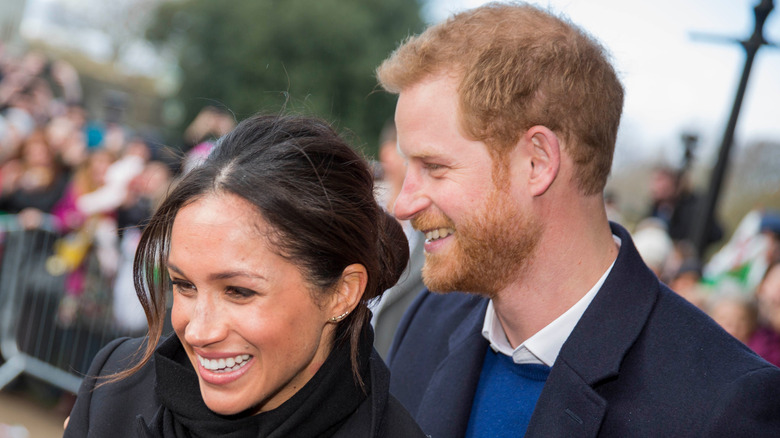 Shutterstock
According to the Daily Mail, in the latest episode of his mental health-focused docuseries, Prince Harry seemingly took yet another shot at the royal family by intimating they "feel shame" when presented with someone suffering with mental health issues, and moreover, they are "incredibly good at covering it up." Although "The Me You Don't See" has reportedly created a massive rift with Harry's father, Prince Charles, he admitted that doing it has really helped him understand how to deal with these things better. Harry previously accused the royals of abandoning him and wife Meghan Markle when she was having suicidal thoughts. As Express notes, Markle initially made the revelation prior to an event at the Royal Albert Hall. 
She was also pregnant with the couple's first child, Archie, at the time. Harry confessed, "I'm somewhat ashamed of the way I dealt with it," explaining the couple didn't feel as though taking a step back from their official responsibilities was an option at the time and attended the soiree. Thankfully, it was a wake-up call for Harry, who decided to transition out of the royal family sooner rather than later even if, as he acknowledged, "It shouldn't have to get to that [point]." Following the death of his mother, Princess Diana, the Duke of Sussex began therapy to cope with reportedly intense anger. He's credited getting professional help with setting him on a healthier path in life. 
If you or someone you know is struggling with mental health, please contact the Crisis Text Line by texting HOME to 741741, call the National Alliance on Mental Illness helpline at 1-800-950-NAMI (6264), or visit the National Institute of Mental Health website.