Here's What Prince Harry Thinks Are The Two Biggest Issues The World Is Facing Today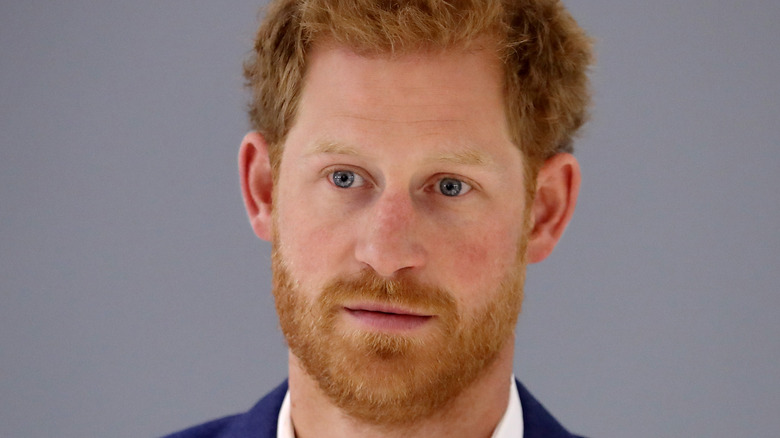 Chris Jackson/Getty Images
Prince Harry has revealed what he believes are the two biggest issues the world is facing today. Speaking on the Apple TV+ series "The Me You Can't See: A Path Forward," the Duke of Sussex explained how climate change and mental health are "two of the most pressing issues that we're facing" and began the conversation by stating that he finds it "pretty depressing" that children are growing up in a world where their home country is "either on fire or underwater" (via the Daily Mail).
Speaking to Oprah Winfrey, Harry continued, "Are we supposed to accept that these problems are just going to grow and grow and grow and then we're going to have to adapt to them and build the resilience amongst the next generation and the next generation and the next generation?"
Per The Mirror, Prince Harry went on to explain how, in addition to social media, climate change is "really playing a part" in people's mental health.
Prince Harry believes climate change and mental health are linked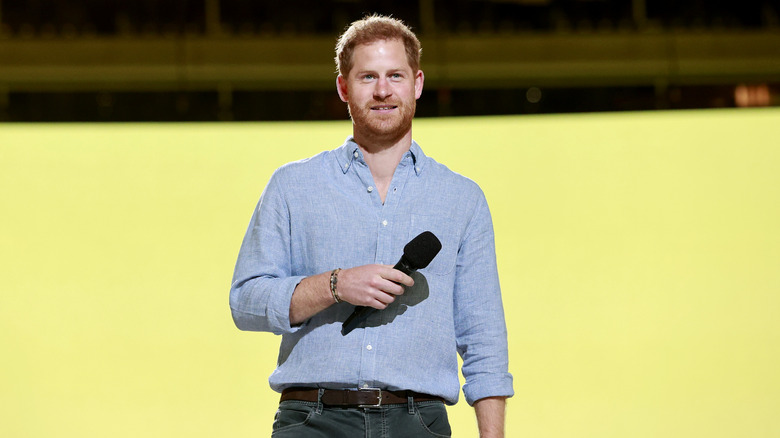 Emma Mcintyre/Getty Images
"Is there really a moment post-Covid where we can look at each other and look at ourselves and go 'we need to do better about stopping or allowing the things that are causing so much harm to so many of us at the source rather than being distracted by the symptoms?'" Harry continued (via The Mirror). 
Later in the Apple TV+ show, the duke added that society will "have to create a more supportive culture for each other" in which "challenges don't have to live in the dark, where vulnerability is healthy and encouraged and, of course, where physical and mental health can be treated equally because they are one" (via the Daily Mail).
Although vocal on the issue of climate change, Prince Harry has previously been called out for his and wife Meghan Markle's use of private jets. Responding to the criticism, the Duke of Sussex claimed that he spends "99 per cent of my life travelling the world by commercial."

If you or someone you know is struggling with mental health, please contact the Crisis Text Line by texting HOME to 741741, call the National Alliance on Mental Illness helpline at 1-800-950-NAMI (6264), or visit the National Institute of Mental Health website.