The Real Reason Prince Harry And Oprah Winfrey Launched Their Mental Health Series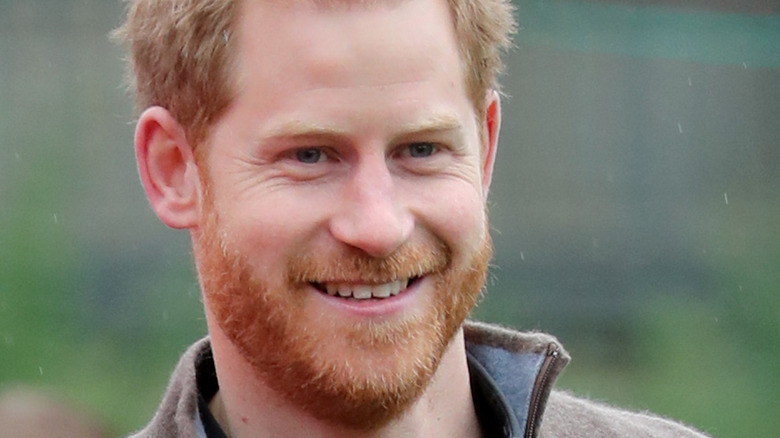 Chris Jackson/Getty Images
When Prince Harry sat down with Oprah Winfrey, alongside wife Meghan Markle, for a frank chat about just how tough life was within the royal family, it was considered a groundbreaking, once-in-a-generation moment. Never before had a high-ranking royal opened up, in such a wide-ranging manner, about the notoriously private inner workings of their existence. And then, Harry and Winfrey announced a five-part follow-up docuseries. "The Me You Don't See," an Apple TV+ exclusive, which finds the duo sitting down and speaking openly about all aspects of mental health, alongside celebrity guests including Lady Gaga and Glenn Close. 
People advises the show aims to "lift the veil" on mental health. Oprah noted, "Now more than ever, there is an immediate need to replace the shame surrounding mental health with wisdom, compassion, and honesty. Our series aims to spark that global conversation." Although it might appear like the duo came up with the idea after their headline-grabbing sit-down interview, it's actually been in the works for much longer. 
The famous duo is focused on making a difference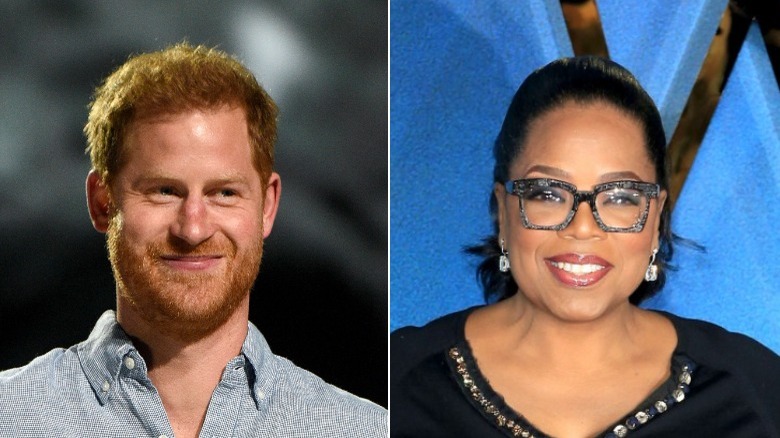 Kevin Mazur/Getty Images, Shutterstock
According to the Daily Mail, in a recent episode of "The Me You Can't See," Oprah Winfrey revealed the duo had been brainstorming ideas around doing a show together since at least 2019, long before the Sussexes even stepped back from official duties. The legendary TV host enthused, "It's a project that we were inspired to produce after we first met, really, and talked about some of the most pressing issues of our time." They've spent the past two years bringing all the elements together to make it happen. Prince Harry noted, "I remember that chat very, very well all that time ago." Evidently, their shared passion for mental health awareness inspired both to head into it full force. 
The royal defector acknowledged doing the series has actually helped him understand how to better deal with people who are having issues with mental health, including wife Meghan Markle, who struggled significantly while they were living in the U.K. thanks to the ever-present tabloid press. The Duke of Sussex also opined that mental health and climate change are "two of the most pressing issues that we're facing and, in many ways, they are linked." He suggested that a new kind of support system needs to be created, to ensure sufferers don't have to hide their troubles and we can all work together to better our planet as a result. Hopefully, the show spreads awareness of this need. 
If you or someone you know is struggling with mental health, please contact the Crisis Text Line by texting HOME to 741741, call the National Alliance on Mental Illness helpline at 1-800-950-NAMI (6264), or visit the National Institute of Mental Health website.