The Truth About Taylor Swift And John Mayer's Relationship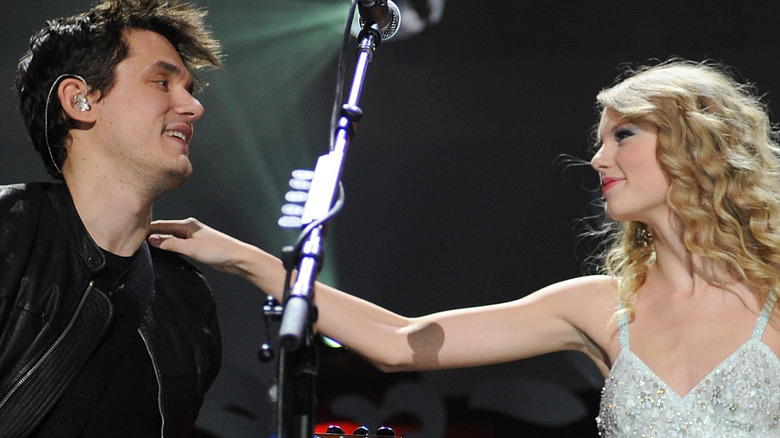 Bryan Bedder/Getty Images
Taylor Swift has been linked to a lot of stars over the years, with one of the most prominent being fellow singer, John Mayer. Quite early in her career, Swift was linked with Mayer after they collaborated on one of his songs, "Half of My Heart," in 2009. There is a large age gap between the two, and Swift was only 19 years old and Mayer was 32 years old at the time. In 2010, fans listened to the song "Dear John" off her LP "Speak Now" and had a bunch of questions (via Access Online).
The chorus goes, "Dear John / I see it all now that you're gone / Don't you think I was too young / To be messed with / The girl in the dress / Cried the whole way home / I should've known." And it continues with, "It was wrong / Don't you think nineteen's too young / To be played / By your dark, twisted games / When I loved you so" (via Genius).
When asked about the song's interpretation, she said, "They're all made very clear. Every single song is like a roadmap to what that relationship stood for ... but there are things that were little nuances of the relationship, little hints. Everyone will know, so I don't really have to send out emails on this one" (via Access Online).
John still gets hate from Taylor Swift fans in 2021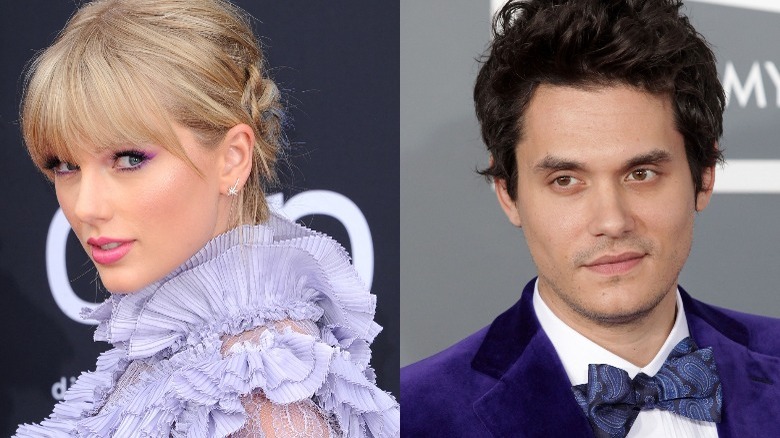 Shutterstock
A few years later, Mayer revealed in an interview with Rolling Stone that he felt humiliated by the hit song and had no idea she was that hurt. "I never got an email. I never got a phone call. I was really caught off-guard, and it really humiliated me at a time when I'd already been dressed down. I mean, how would you feel if, at the lowest you've ever been, someone kicked you even lower?" He later released the song, "Paper Doll," which people think was about Swift (via Insider).
Over ten years later, Mayer still gets flack from Swift fans. In 2021, he posted his first TikTok, which was flooded with comments saying that they don't forgive him for allegedly treating Taylor poorly. He made a video responding, but it only made fans attack even harder, reminding him of the alleged emotional abuse he caused Swift (via Insider).
So it's safe to say that they have no relationship at all in 2021.