Taylor Swift Has Big News For Fearless Fans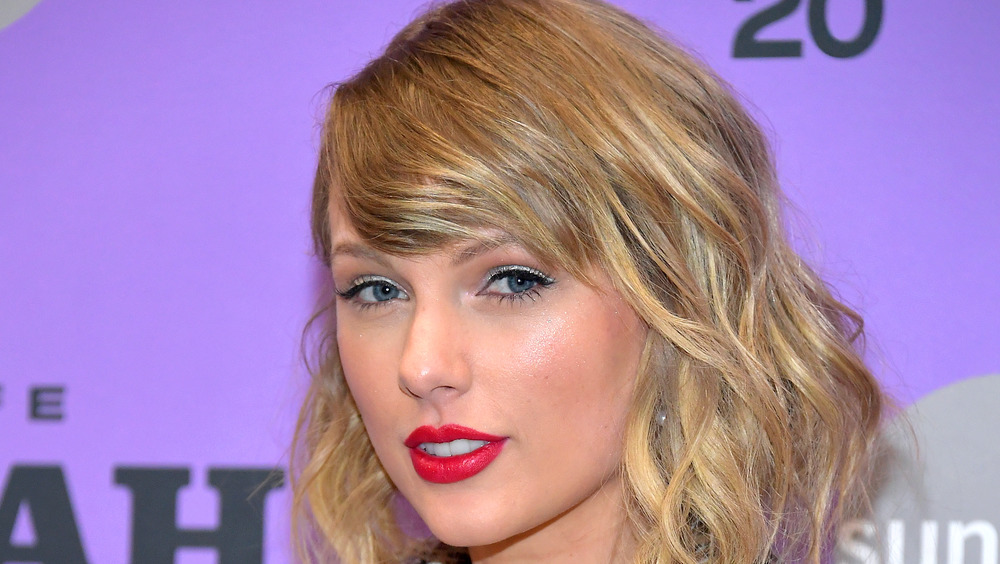 Neilson Barnard/Getty Images
In 2020 Taylor Swift dropped two new albums, and it was a surprise for her famously loyal fans. Then on February 11, 2021, she made another announcement that sent waves through the Swifty community: Swift revealed that she's re-recorded Fearless, and explained that the album will have a slightly different name – Fearless (Taylor's Version) – that will include six new songs from "the vault." As if that wasn't enough for fans of the Evermore artist, Swift announced that at midnight a re-recording of "Love Story" will be available. This is a true Valentine's Day gift.  
Speaking to Good Morning America, Swift said, "Good morning, America. It's Taylor. I'm so excited to share with you that tonight, at midnight, I'll be putting out my version of my song, 'Love Story,' which was originally on my album Fearless. I've now finished re-recording all of Fearless, which will be coming out soon." Fans have speculated from Swift's cryptic social media posts that it will be available on April 9.
On Instagram, Swift said she wanted to add songs to the original Fearless line-up so her fans would get "the full picture." 
What to expect from Fearless (Taylor's Version)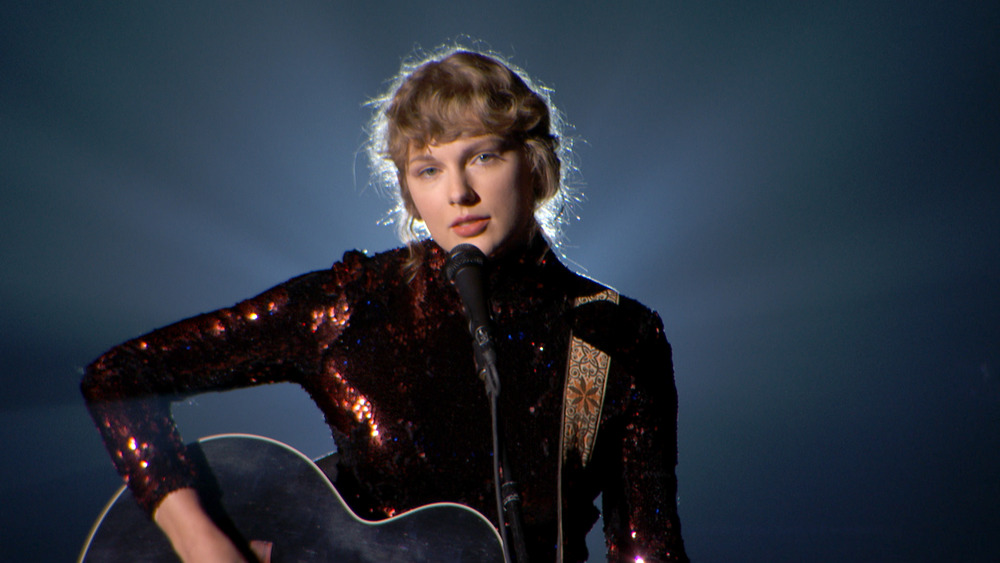 Acma2020/Getty Images
After the announcement on Good Morning America, Swift shared the news and her album cover with her 147 million Instagram followers. "I'm thrilled to tell you that my new version of Fearless (Taylor's Version) is done and will be with you soon," she wrote. "It has 26 songs including six never before released songs from the vault. 'Love Story (Taylor's Version)' will be out tonight."
Swift also shared a message on Instagram as to why she's re-recording her music now. "Fearless was an album full of magic and curiosity, the bliss and devastation of youth. It was the diary of the adventures and explorations of a teenage girl who was learning tiny lessons with every new crack in the facade of the fairytale ending she'd been shown in the movies." She placed random capitalized letters throughout her message, spelling out APR NINTH. Does that mean you can be expecting her new songs in two months?
Re-recording Swift's first six albums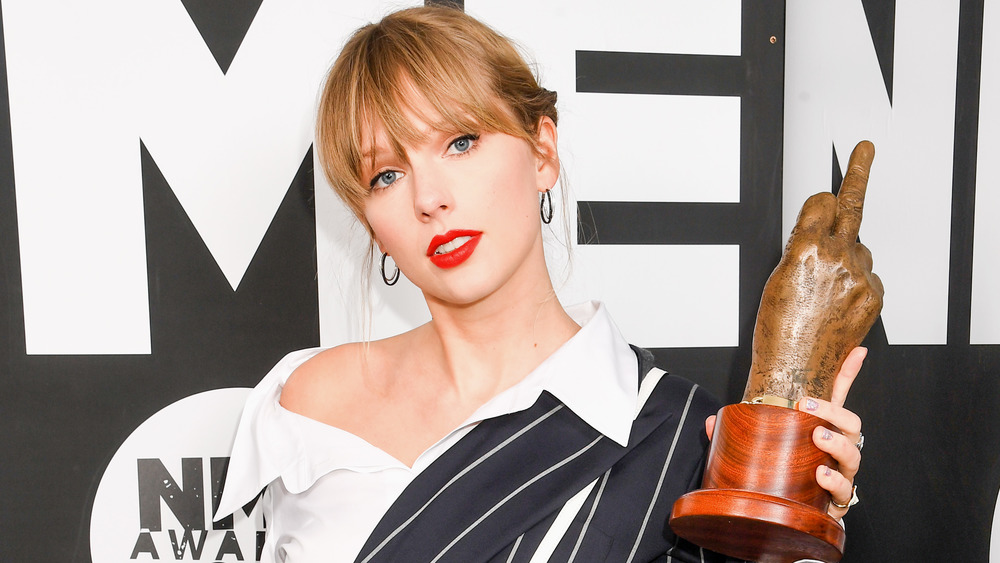 Dave J Hogan/Getty Images
NME reported that Swift has intended to re-record some of her earlier and most successful albums after music manager Scooter Braun bought and sold her masters rights in November 2020. Additionally, BBC said that according to the terms of her contract, Swift is now permitted to re-record songs from Fearless, Red, 1989, and Reputation among other albums.
In her Instagram post, Swift said, "I've spoken a lot about why I'm remaking my first six albums, but the way I've chosen to do this will hopefully help illuminate where I'm coming from. Artists should own their own work for so many reasons, but the most screamingly obvious one is that the artist is the only one who really knows that body of work."
In December 2020, Swift shared a snippet of the new recording of "Love Story" on Twitter, and it sparked some serious excitement. Keep your eyes and ears peeled for more Swift releases.