Mindy Kaling's Home Is Absolutely Gorgeous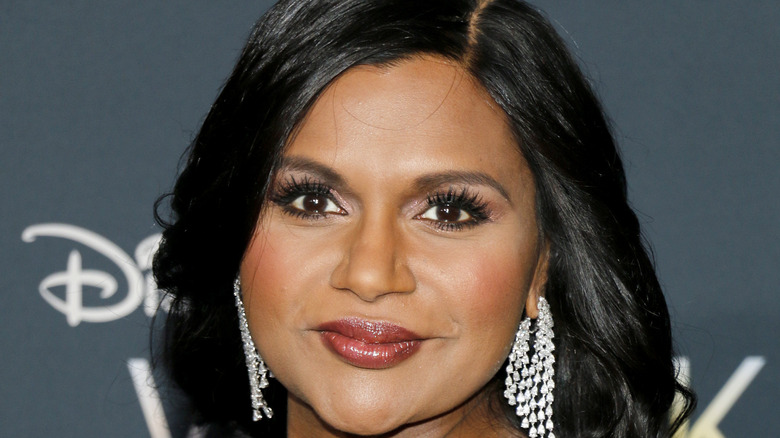 Shutterstock
Born Vera Mindy Chokalingam, Mindy Kaling shot into stardom for her iconic role of Kelly Kapoor in "The Office." Along with starring in it, she was also one of the writers, producers, and directors of the cult favorite show. The comedy writer and actress made an even bigger name for herself after she created the hit shows, "The Mindy Project" and "Champions." Throughout the past two decades, she's appeared in hit films and series alike such as "Inside Out," "Late Night," and "Ocean's Eight" to name a few. Recently, she announced that she'll be attached as a writer for the newest "Legally Blonde" installment (via IMDb).
Along with being an entertainment writer, Kaling a New York Times bestselling author of two memoirs, per her website. Celebrity Net Worth puts Kaling's net worth at around $35 million for her acting, writing, novels, and endorsements. So after two decades in the entertainment industry, fans wonder if the starlet is living the high life in a Hollywood mansion. And the answer is, she's living it up in the most colorful home ever.
Mindy Kaling says her home is something out of a Wes Anderson film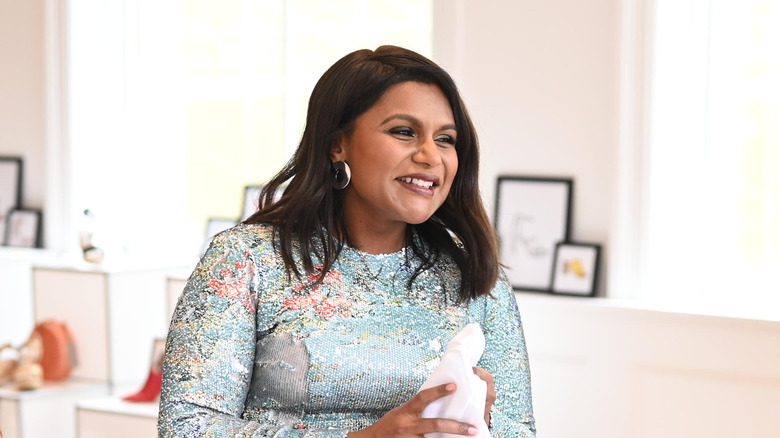 Bryan Bedder/Getty Images
Mindy Kaling – who's shared other part of her life, like her beauty must-haves — lives in a stunning, renovated house in Hancock Park, a historic neighborhood outside Los Angeles. She spent nearly a year redecorating and renovating the beautiful two-story mansion. Kaling said in an interview with Architectural Digest, "I've lived in L.A. for 15 years and I've never had a second floor. Now I do and it's a little frightening."
Kaling's home is insanely colorful, with each room being another color of the rainbow. Her house is sprawled with different places to entertain, such as a dining room with over a dozen seats, an outside party area, a pool, and a bunch of rooms decked out in beautiful decor (via House & Home).
Kaling took her fans and Architectural Digest through her backyard, gushing about her love for it. She then showed how she and her designers decorated the home, saying, "It's a little Wes Anderson. It's how layered it looks — he's very conscious and he's very generous with the colors in his palette." Needless to say, we're jealous of her house and will absolutely be channeling her for inspiration.