Olivia Jade's New Look Is Turning Heads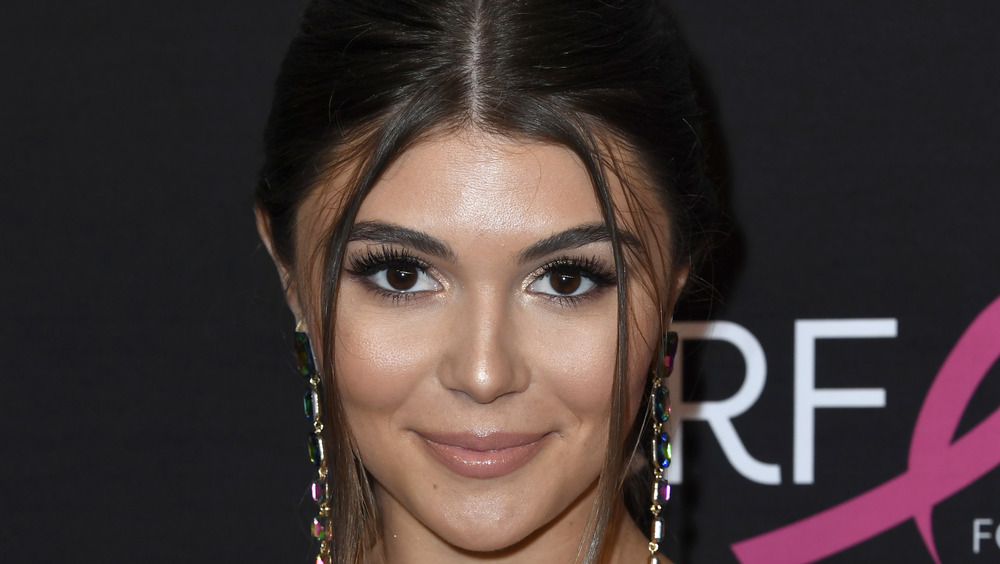 Frazer Harrison/Getty Images
It's been an exciting 2021 for Olivia Jade Giannulli thus far. In January, after making her headline-making return to YouTube, the influencer took to the service to detail a scary fainting incident, which left her with a split lip, sore nose, and a painful bump on the head. As Us Weekly reported, the social media star returned to YouTube after a lengthy break, detailing in her first vlog how she hadn't been filming due to the March 2019 college admissions scandal in which she was embroiled.
Olivia Jade also appeared on Red Table Talk alongside Jada Pinkett Smith in an effort to rehabilitate her public image, noting she was sorry for everything that had happened and confirming she wasn't looking for pity from the public. Her parents, Lori Loughlin and fashion designer Mossimo Giannulli, were both sentenced to prison time after being found guilty of paying $500,000 to get both of their daughters into USC. Now, Olivia Jade is putting all the negativity behind her with a fun new look — keep scrolling for all of the details.
Olivia Jade Giannulli is super on-trend for 2021
The #BussItChallenge is the latest craze taking the internet by storm. Put simply, it involves dancing around while embracing your body —particularly your curves. The challenge is typically sound-tracked by a mashup of Nelly's "Hot In Here" and Erica Banks' "Buss It." Olivia Jade took part on TikTok, in a since-deleted video from February 2021, per Hollywood Life, clad in stylish, oversized pink silk PJs, with her hair pulled tight into a ballerina bun and bangs parted sweetly down the middle. Most recently, the influencer has been wearing her hair long and shaggy, bangs proudly front and center.
However, at the end of the video, Olivia Jade appears in a black-and-white jumpsuit, locks freshly chopped into a long bob resting under her shoulders, with her curtain bangs in full flow once more. "Chopped my hair off again. what's new," she noted in the caption. The new style is on full display in a couple of follow-up videos, where Olivia Jade dances in a long overcoat, her hair tied back in a ponytail with the on-trend bangs on display once again, as well as on Instagram where fans got a closer look at it. Evidently, Olivia Jade is taking the maxim "new year, new you" very seriously indeed.