Inside Simon Cowell's Relationship With Girlfriend Lauren Silverman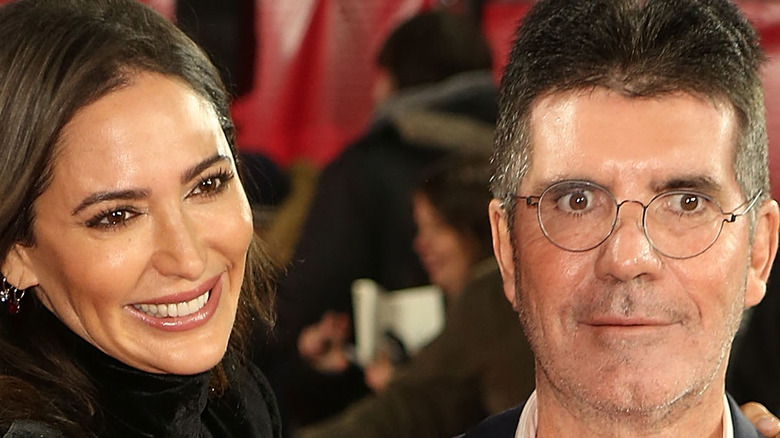 David M. Benett/Getty Images
Simon Cowell and Lauren Silverman's relationship started off in a very controversial place.
According to Good Housekeeping, after initially being introduced to one another in 2004 by Lauren's then-husband, real estate mogul Andrew Silverman, Simon became friendly with Lauren, and even posed for an image with her on his yacht in 2012. One year later, as reportedly by Talent Recap, the former "American Idol" judge struck up a romance (amid her decade-long marriage to his friend) and wasted no time getting her pregnant.
In July 2013, a report from TMZ confirmed Lauren was 10 weeks pregnant and said that she and Andrew had been in the midst of a split for a while. Then, one month later, the same outlet claimed Andrew was in the know about Lauren's relationship with Simon, and noted that Andrew, the father of her 15-year-old son Adam, was seeing other people as well.
Following their whirlwind romance in 2013, Simon and Lauren welcomed son Eric on Valentine's Day of 2014.
Simon isn't proud of his and Lauren's affair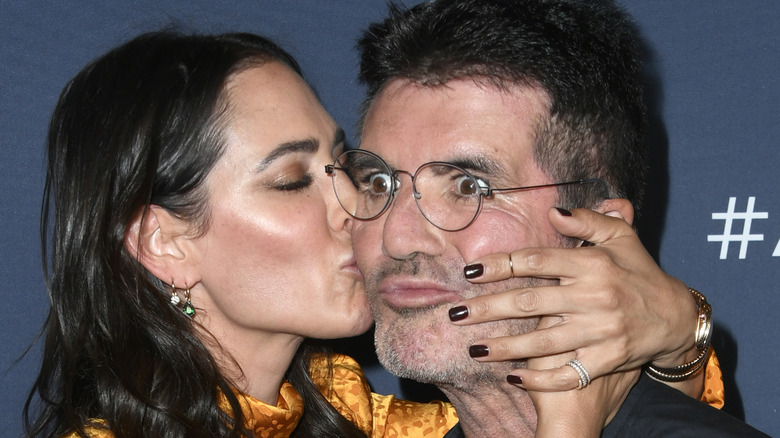 Frazer Harrison/Getty Images
As Simon Cowell and Lauren Silverman started a family with one another, Lauren's ex-husband, Andrew Silverman, spoke to the New York Observer about their highly-publicized split and had nothing negative to say about either his former friend or his former wife. Instead, the "America's Got Talent" judge told the outlet that he was focused on his child.
"I learned a lot about myself as an individual, the importance of family," Andrew explained. "My focus has been on my son throughout the whole ordeal." He later added, "I think for both of us, making sure our son has a normal environment is the primary focus."
Around the time of Andrew's interview, Simon admitted to having regrets about his and Lauren's affair. He admitted, via The Mirror, "It is not something I am proud of or wanted to happen in terms of hurting anyone. It just happened."

While Simon and Lauren faced rumors of a split in May 2020, a spokesperson for Cowell told the MailOnline, via The Sun, "Simon and Lauren are very much still together and are in lockdown together in California." As of writing, they appear to be going strong as they approach their eighth year of dating.