Simon Cowell's Net Worth May Surprise You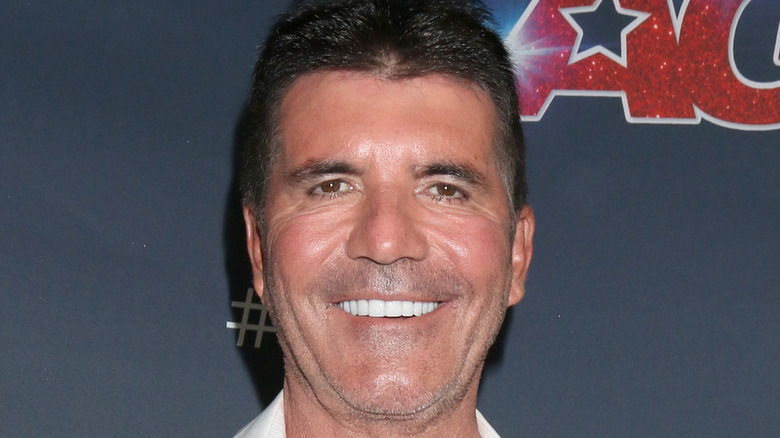 Shutterstock
Simon Cowell is a staple name in the entertainment industry, being known judging singing competition series such as "American Idol" and "The X Factor" alongside the variety competition series "America's Got Talent." Through all of these series, Cowell has gained a massive amount of wealth. 
Per Wealthy Gorilla, Cowell is cited as an entrepreneur and say he's "made an imprint on the industry using only his sarcasm and wit."
Throughout all of his series, Cowell has been known for his harshness, whether he was extremely blunt with a contestant or uncomfortably nonchalant about a performance. He seems to have softened somewhat over time, but he's never been afraid to tell a performer if they were bad in his opinion. It's this honesty that's made him so watchable over the years. Viewers don't expect such harsh critiques from a reality television judge, so Cowell's comments have positioned him in a unique way, which led to him getting booked for more series. So, how much is the notable entertainment star worth? 
Simon is richer than you think
According to Wealthy Gorilla, the judge is worth $600 million as of 2021. In addition to making his own money throughout his decades-long television and music career, Simon Cowell's parents may have helped him out. According to Wealthy Gorilla, Cowell's father was a music executive and an estate agent. So whether they gave him money or not, he at least had opportunities through this money that others may not have had.
Where his overall net worth is estimated at $600 million, Cowell reportedly earns between $50 to 100 million each year from his projects, (via Celebrity Net Worth). The outlet cited June 2019 through June 2020 as a yearly window in which he earned $50 million, though he's earned more than that estimate in other years.
In fact, Cowell is always chasing new opportunities. He stepped away from his record label, Syco Music, in 2020, but now is in talks with Netflix to produce reality competition series for the streaming giant and is writing a seven-book series titled "Wishfits" with his son Eric. All seven books are slated to release between 2021 and 2022.