The One Role That Almost Ended Laura Dern's Career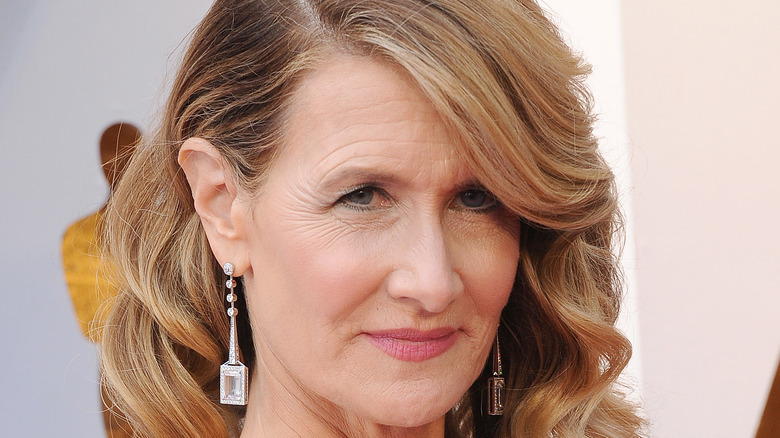 Shutterstock
At only 54 years-old, Laura Dern has already spent nearly five decades in the spotlight, starring in some of the most iconic films of all time. She grew up with actor parents, so almost immediately Dern caught the acting bug (via Biography). She's starred in the "Jurassic Park" films, "October Sky," and "Novocaine." In recent years, she's mainly been in TV roles such as the "Twin Peaks" reboot in 2017, the animated series "F is for Family," and the hit series, "Big Little Lies" (via IMDb).
Over her career, she's been nominated for hundreds of awards, specifically three Academy Awards. She finally won her first in 2020 for her supporting role in "Marriage Story," alongside Adam Driver and Scarlet Johansson (via Biography). As of 2021, she has two more projects in the works, so she's literally not stopping any time soon (via IMDb). Seriously, she's an acting and directing machine at this point.
But it wasn't all rainbows and awards for the star. In 1997, something happened that nearly cost her entire career.
An appearance on Ellen nearly stopped her career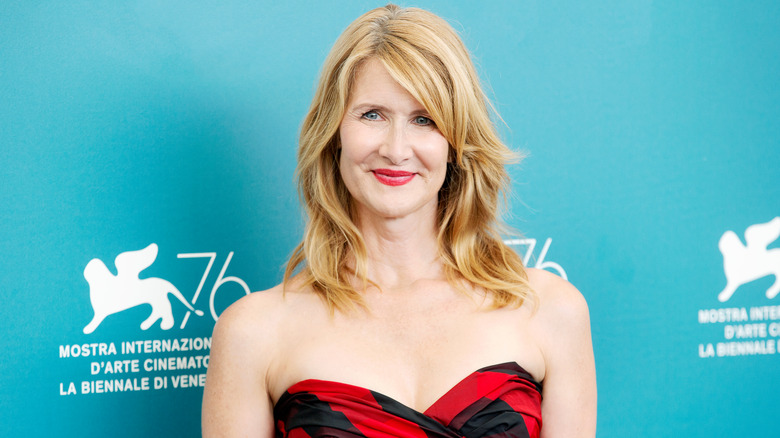 Shutterstock
The late 1990s was a rough time for Laura Dern, with her boyfriend, Billy Bob Thornton, leaving her for Angelina Jolie and a nearly detrimental appearance on "Ellen." In 1997, Dern joined Ellen DeGeneres on a very special episode, the episode where DeGeneres came out as gay. However, times were different back then and it nearly ended both of their careers, with the show being momentarily cancelled and Dern being blackballed for 1997 (via New Zealand Herald).
In an interview with Vulture, Dern said she was forced to hire full security detail for her safety. "It was significant because I was doing successful independent movies, and, only months before that, I was in Jurassic Park, the most successful movie ever. So it was like, you're being offered this, you're being offered that — and it just stopped. Which is kind of wild."
But she looks back fondly on the episode, saying she was privileged to be part of such a historic moment (via NBC News).