Why You Should Think Twice Before Buying These Sunscreens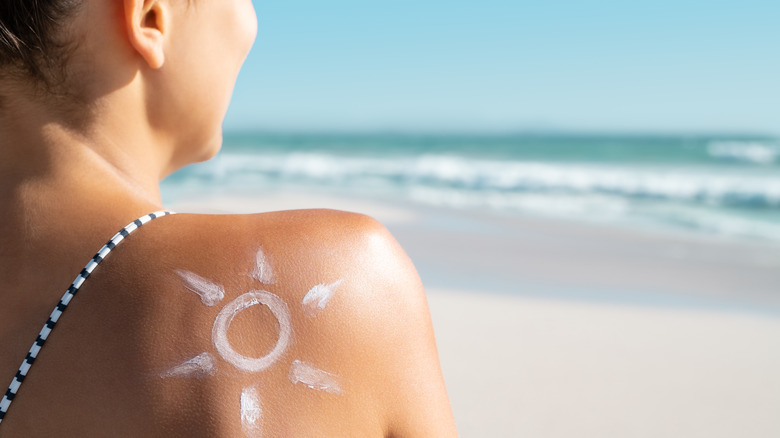 Shutterstock
As the Memorial Day weekend begins and COVID-19 restrictions on parks and beaches loosen, everyone is starting to dream of a blissful, event-filled post-pandemic summer. Backyard parties! County fairs! Cooling off at the pool! Sunning on the sand! After more than a year of locking down and postponing plans, it feels glorious to think about having fun again. But as you stock up on necessities for the holiday and beyond, experts say it's wise to use caution when choosing your daily protection against sunburn.
Daily sunscreen use is a must for everyone over 6 months of age, according to the Skin Cancer Foundation. Products that block the sun's damaging UVA and UVB rays also help ward off dangerous skin cancers like melanoma, not to mention preventing wrinkles, age spots, and other skin issues that make you look older. But a product that protects against one type of disease shouldn't put you at risk for another type — and that's exactly why a recent report about some popular brands of sunscreen is causing concern among health experts.
These sunscreen brands have a high level of a toxic chemical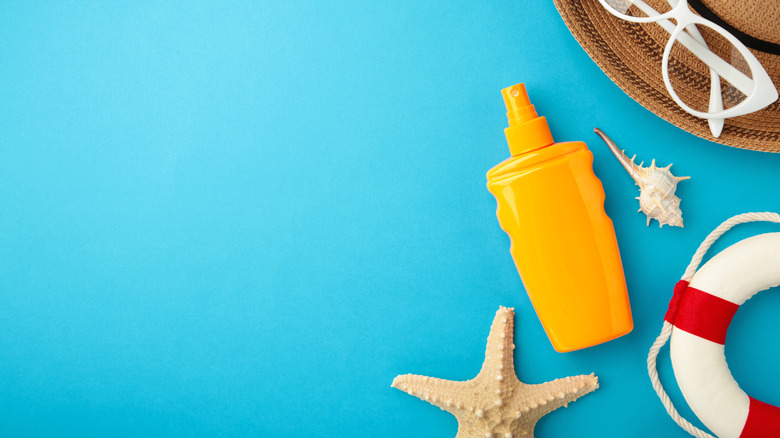 Shutterstock
As Bloomberg announced shortly before the 2021 long Memorial Day weekend, an independent testing lab called Valisure recently tested 300 sunscreens to determine whether they contained dangerous levels of a chemical called benzene. The chemical has been determined to raise the risk of leukemia five-fold, and even a small amount can be problematic. Boston College public health expert Philip Landrigan told Bloomberg, "Benzene actually causes DNA mutations, it's a potent carcinogen. Even a small dose can set in motion the chain of events that can lead to a cancer a few years later."
Valisure reports that a shocking 27% of the products they tested contained elevated levels of benzene. Per their findings, the majority of the products were under the Neutrogena brand, such as their Ultra Sheer Weightless Sunscreen Spray; however, the CVS product After-Sun Aloe Vera Soothing Spray was another culprit. Another assortment of brands — including many under the Banana Boat label — had detectable but less high benzene levels. 
The lab is petitioning the FDA to recall the potentially hazardous sunblocks, and it's possible that the administration will pull those brands from drugstore shelves. In the meantime, when you shop for sun protection this summer, keep the lab's findings in mind and look for sunscreen brands with safe ingredients such as zinc oxide.