The Truth About Chelsea Handler's Dating History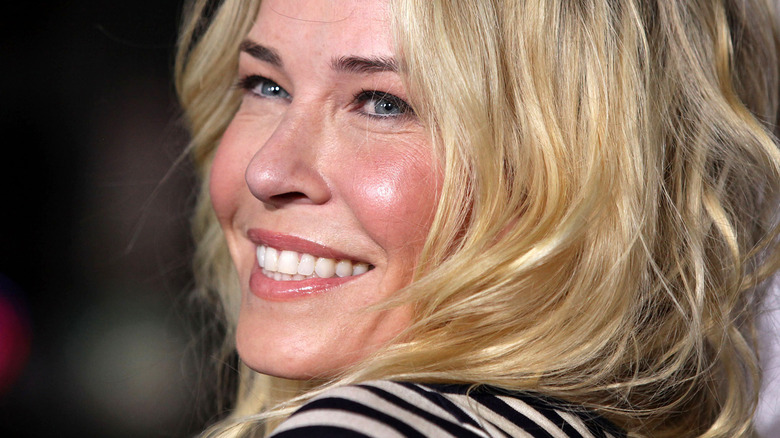 Shutterstock
Chelsea Handler is a woman of many talents. The comedian has worked as an actor, a talk show host, and an author — and over the past few years she's become increasingly involved in social and political activism (via The Washington Post).
So is there a special someone in Handler's life? She's done her share of dating, but Handler has never married and it doesn't appear that she's currently in a serious relationship. In 2017, Handler told ET that she uses apps like Tinder while she's traveling for work. "Oh, I'm on all those apps," she told the outlet. "I like to hook up, so when I go to London or New York or if I'm out of town and I want, I'll do that ... I'm on Tinder [and] all that stuff. I'm a regular person."
Per Distractify, Handler has had a handful of serious relationships beginning with Ted Harbert, who was CEO of Comcast Entertainment Group at the time. They dated from 2006 until 2010. Shortly after her breakup with Harbert, Handler dated Animal Planet star Dave Salmoni for several months but the relationship fizzled out fairly quickly.
Sometime around 2010 or 2011, Handler dated 50 Cent (via Distractify) and then had an on-again, off-again relationship with hotelier André Balazs. They broke up for good in 2013.
Chelsea Handler used to be opposed to marriage, but she's changed her tune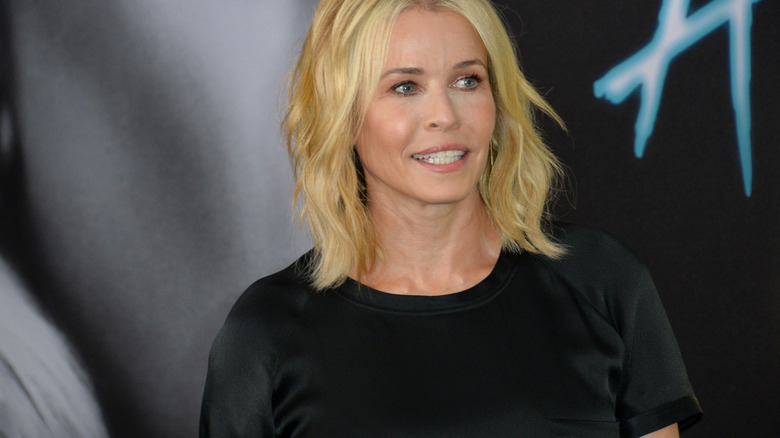 Shutterstock
For a long time, Chelsea Handler was open about the fact that she didn't want to get married. In fact, when she was just 9 years old her dad told her she wasn't the "marrying kind" — something that Handler took as a compliment (via ABC News).
"Now I'm just like, the person that's not getting married so I like it and I think it's a good example to not have that be part of your identity," Handler said in 2014 (per ABC News). She went on to explain that, for her, serious relationships were a "distraction" from priorities in her life like her job, friends, and family.
However, Handler said her view of marriage has changed over the past few years and she is now open to the possibility if she meets the right person. "I never understood why people would want to get married. To me, marriage always encompassed a huge wedding and a huge reception and a commitment lumped together. But I realize now that you can be committed to someone without that commercialization and all that nonsense," Handler told People in 2016. "So now I'd get married."
Handler remains comfortable being single, but says she would be happy to find her soulmate. "I have a pretty good life, so I'm happy if I don't have a relationship. But I'd love to find somebody to love," she said in 2019 (via Fox News).