Justin Timberlake Almost Appeared On Friends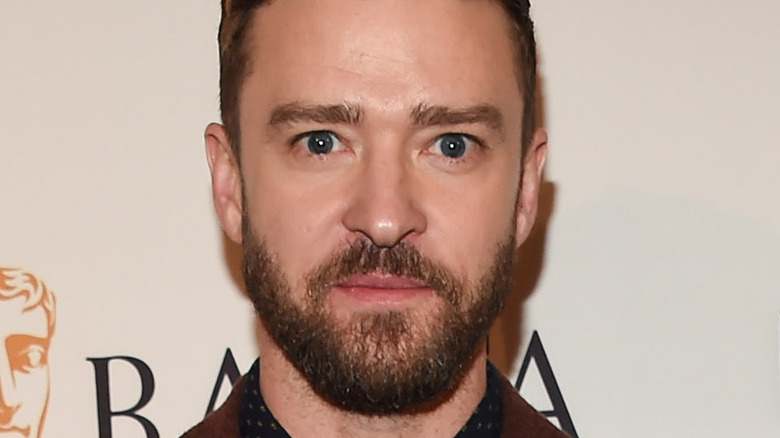 Shutterstock
"Friends" has an enormous fanbase, and even though it's been nearly 20 years since the show ended its 10-season run, new fans are being born each day thanks to streaming sites such as Netflix and HBO Max. Of course, some of those fans also happen to be huge stars. Many celebrities are "Friends" fanatics, as was evident by the recent reunion special that featured cameos by stars such as Justin Bieber, David Beckham, Cindy Crawford, Lady Gaga, and more (via People). In addition, while the show was airing there were a ton of big-name celebrities that appeared on the show as guest stars, some even had long stints on the series like Tom Selleck.
Over the years, some of the most memorable celeb cameos including Julia Roberts, who played a former classmate of Chandler, and Brooke Shields, who portrayed a woman obsessed with Joey's "Days of Our Lives" character (via Hollywood.com). Winona Ryder appeared as a college friend of Rachel's, Ben Stiller portrayed a hilarious character with anger issues, and Alec Baldwin even made a quick, yet memorable appearance. In addition, Jennifer Aniston's then-husband Brad Pitt also showed up for a gut-busting Thanksgiving episode, where it was revealed that he and Ross were in the "I Hate Rachel Green" club in high school. However, there was one huge celebrity that never got the chance to appear on the iconic show.
Justin Timberlake missed his chance to guest star on Friends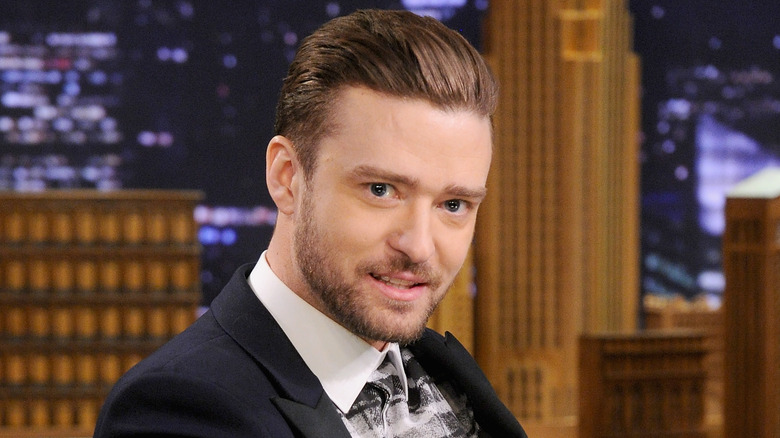 Jamie Mccarthy/Getty Images
"Friends" creators certainly had a lot to work with when it came to famous guest stars. However, there was one celebrity that they just couldn't seem to work into the mix. Singer Justin Timberlake was reportedly a fan and wanted to make an appearance on the series. Sadly, the writers couldn't seem to find a part that would warrant his cameo on the show. "We got a call that Justin Timberlake wanted to do the show," co-creator Marta Kauffman told Emmys.com. "We had a meeting with him and he was lovely, but we didn't have a good part for him," writer David Crane added. "My kids were furious. They wanted to kill me," Kauffman said.
Fans of Timberlake know that he's more than just a singer. He's starred in movies such as "Friends With Benefits," "In Time," "Bad Teacher," and more (via IMDb). He's also shown his comedic timing with multiple appearances on "Saturday Night Live" and in hilarious skits with Jimmy Fallon on "The Tonight Show," so fans would be confident that Timberlake would have been a great fit to appear on an episode or two of "Friends." Sadly, we'll never get to see what the former *NSYNC boy bander would have added to the iconic show.