Tom Holland Will Never Forget The Advice He Got From Mark Wahlberg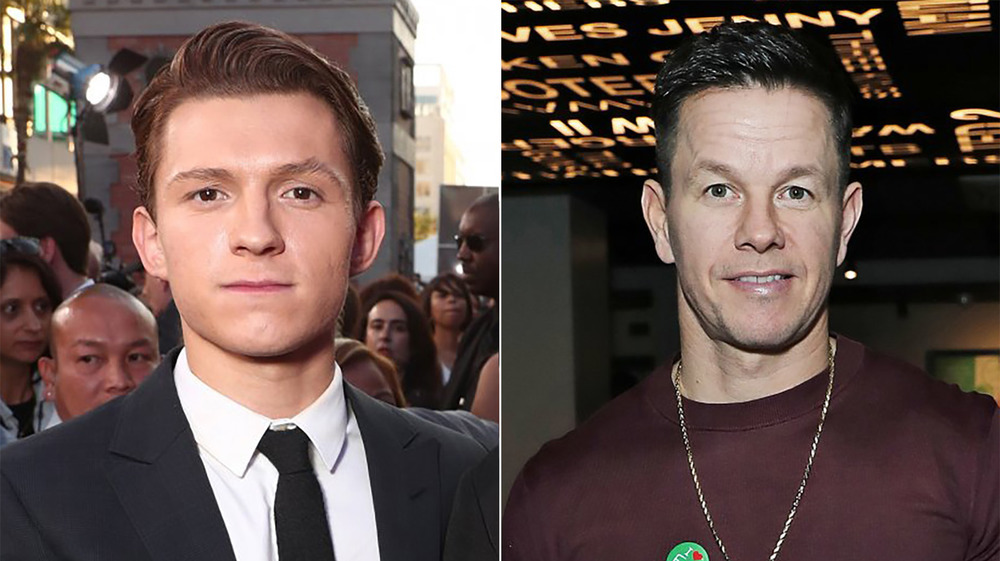 David M. Benett/Getty Images/Todd Williamson/Getty Images
When you're a young actor, getting career advice from a big name like Mark Wahlberg may seem life-changing, but that's not the case when it comes to Tom Holland. When the Spider-Man actor appeared on The Graham Norton Show alongside Wahlberg, he received the worst piece of advice ever. According to Insider, Marky Mark told Holland to "go have some fun." Part of the "fun" included getting a jacuzzi, bringing his brothers to California, and getting a medical marijuana license. That's not exactly the profound guidance Holland was looking to get from the Academy Award-nominated actor. 
Holland revealed that was the worst advice he'd ever received on People Entertainment Network in 2017 (via YouTube). As Holland puts it, Wahlberg basically told him to "go crazy." Even if he wanted to, Holland is a little busy at the moment. Back in October, he posted on his Instagram Story that he "just landed in Atlanta" to start shooting Spider-Man 3 (via E! News). Rumors about the new movie and who's in it have been circling the internet ever since, but Holland's been quiet except in November when he posted on Instagram a photo from the set of his character.
Holland is working too hard to take Wahlberg's advice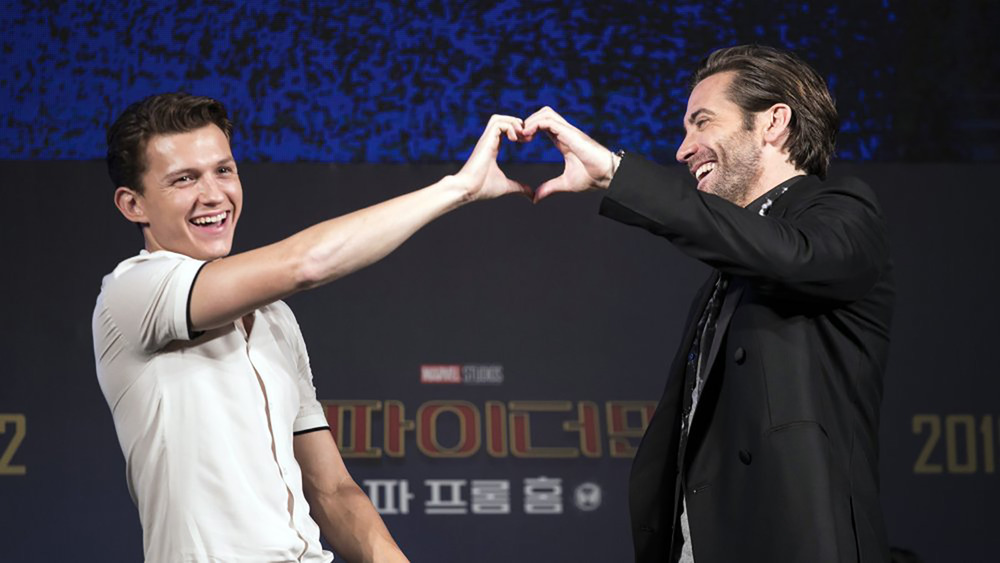 Woohae Cho/Getty Images
Despite all the lockdowns, Holland has had a big year. In March, his Pixar movie, Onward, was released in theaters. Then, in September, Holland starred in The Devil All The Time, which is available to stream on Netflix right now (via NPR). As far as upcoming projects go, he is set to star in Chaos Walking, which was supposed to come out January 22, 2021, but is now being pushed to March by Lionsgate, according to Deadline. Then, there is Cherry which is set to be released in select theaters February 26, 2021, and then streamed on Apple TV+ the following month starting March 12 (via Collider). 
So, as you can tell just by all the projects Holland has going on right now, he doesn't have much free time to go out and have fun. When he does have a day off from the set and isn't promoting his upcoming movies, Holland can probably be found hanging out with his girlfriend, Nadia Parkes, or missing his Spider-Man: Far From Home co-star Jake Gyllenhaal. Plus, his idea of fun with his brothers is actually hosting pub quizzes while raising money for their charity The Brothers Trust. No jacuzzi necessary.