Friends Director Has Something To Say About Matthew Perry's Behavior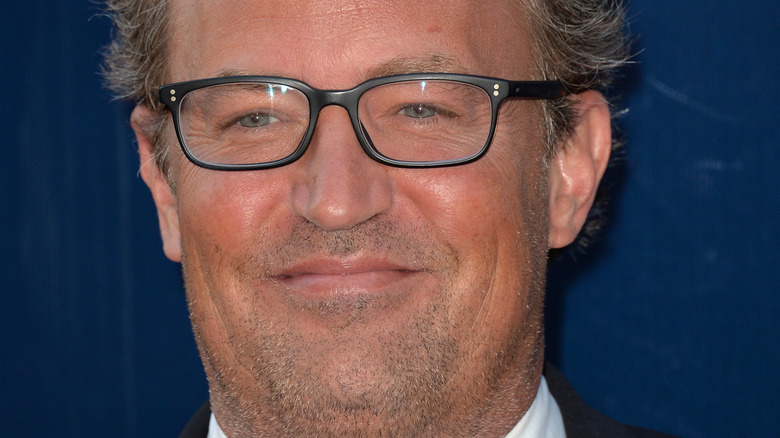 Shutterstock
Okay so, you know those rumors making rounds on the internet — the ones wondering desperately whether Matthew Perry actually had emergency dental work done the day before filming? And, like, if he didn't, why was the actor's speech slurred during the "Friends" reunion? BTW, did you know that Matthew Perry made things uncomfortable at the "Friends" reunion? (Wink, wink, nudge, nudge.) Yeah, those rumors. Unofficially counted, you could fill a bathtub with all the gossip column titles generated off of Matthew Perry's behavior during the much-anticipated "The One Where They Get Back Together."
Perry hasn't addressed them. "Friends" executive producer Kevin Bright did, however. He told Hollywood Reporter that Perry " seems stronger and better since the last time I saw him, and excited about going forward." Now "Friends" director Ben Winston is putting out media fires, too. Speaking to The Hollywood Reporter's "TV's Top 5" podcast, Winston gave Twitter gossipers and tabloid rumors a slap on its proverbial wrist and a time-out to boot (via US Weekly). Winston praised Perry as a "brilliantly funny man," and had this to say about the actor's participation in the reunion.
'Friends' director Ben Winston wishes people would be nice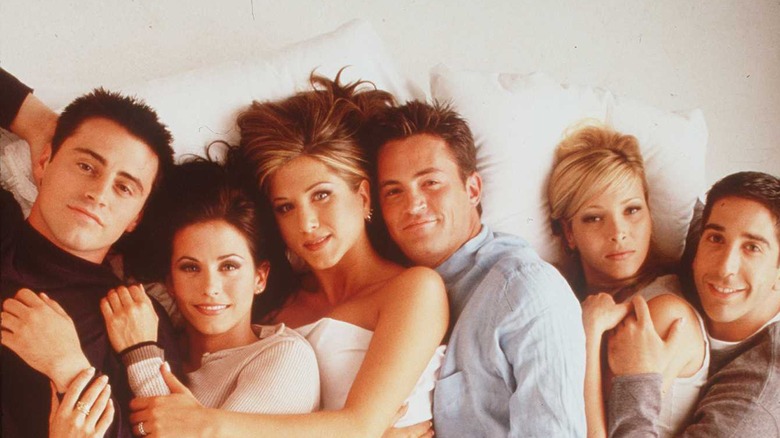 Getty Images/Getty Images
Not only did Winston reflect that he "felt just happy and lucky to be in [Matthew Perry's] presence and directing him on something like this" (via US Weekly). Winston also went to bat for Perry. "He was great," the director insisted of Perry's participation in the reunion episode. "People can sometimes just be unkind. I wish they weren't."
In honor of Winston, it's only right to point out that not all Matthew Perry gossip generated in the reunion's aftermath is unhealthy and "Mean Girls" reminiscent. There are those of us, for example, who still can't get over our childhood crushes. To quote one, enamored Twitter user, "but can you blame me i mean look at him" (via Twitter). To this group belongs Mindy Kaling who recently and very relatably announced to the world via Instagram that Joey and Chandler kickstarted her "sexual awakening." There are also those of us who think that Perry's awkwardness on the "Friends" reunion wasn't hard to grasp ... like, at all. As another Perry sympathizer tweeted, "Leave Matthew Perry alone, you'd be a little uncomfortable too if you had to relive your twenties on HBO." Finally, there's a sizeable group of us who are hella impressed with Perry. To quote a third fan: "I feel like so many people have said 'all the characters have done so much since Friends except Matthew Perry,' and I'm like ??!!??!??? he's dealt with & survived f****ing drug addiction" (via Twitter). Mic drop.