Raven-Symoné Lets Everyone Know What Has Changed With Her Appearance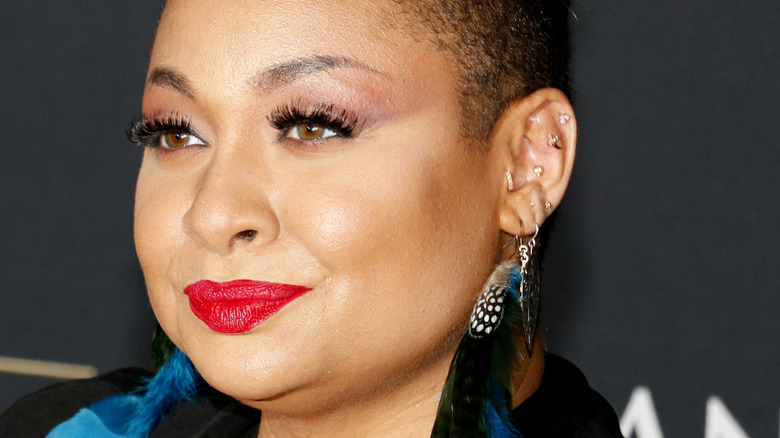 Shutterstock
When Raven Symoné married Miranda Pearman-Maday, she made her newlywed a unique promise. "I promised her that as long as I'm married to her, I would never get McDonald's, but I had like two fish filet sandwiches and two fries and a big ole orange soda [that morning before the wedding]," the actress told Vogue. That was almost a year ago. 
But if everyone else's COVID-19-related lockdown has included lots of couch time and watching every single episode of the "The Crown" followed by every single episode of "Selena" followed by every single episode of "Queer Eye" — not so for Symoné. In fact, in a new Instagram Live session  Symoné and Pearman-Maday hinted at starting what Maday calls "a little exercise journey challenge" together. "I think it's safe to say it's kind of like transformative," Symoné chimed in. They'll share it with you soon. For now, know this. The "Raven's Home" star isn't joking. "Just so you guys know, I am 28 lbs. down. I lost a s— ton of weight," Symoné celebrated with her followers. 
Raven-Symoné is loving her new jawline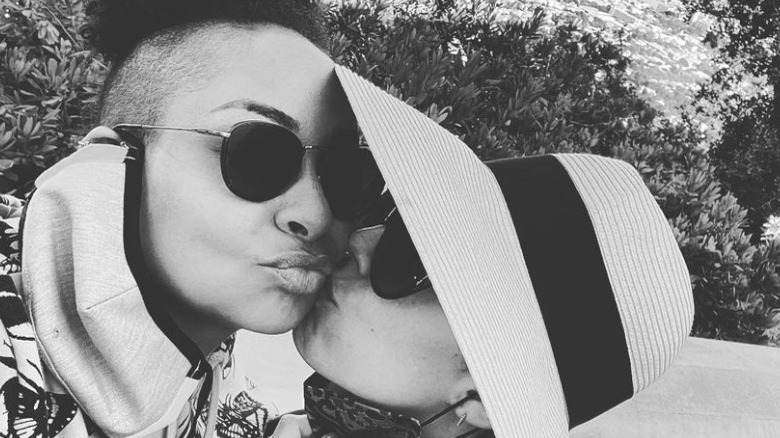 You heard the woman. Raven Symoné lost 28 pounds and she is loving her newly-defined jawline. "Check out the chin," she urged her Instagram Live followers. "You see that chin? If you all watch Raven's Home literally right now, and then come on this live and see this joint, I got a whole different face going on." The actress later circled back to her facial definition. "I mean you see that jawline? It looks like I have a neck!" 
This is far from the first time we've heard the "That's So Raven" alum talk about her experiences with weight loss. "I've been every size: I've been a 2 and I've been an 18 [and a] 14," Symoné told FN in 2019. "At my skinniest, I was like, 'I'm hungry,' and at my biggest, I was like, 'It doesn't fit.' I've been all the feelings." But if, in the past, the actress has admitted to losing weight to keep the public quiet (via HuffPost), this time, it's something she's doing — or a "journey" as Symoné calls — that she's undertaken together with her wife. And the actress is, quite literally, glowing.