Piers Morgan's Comments About Naomi Osaka Have The Internet Fuming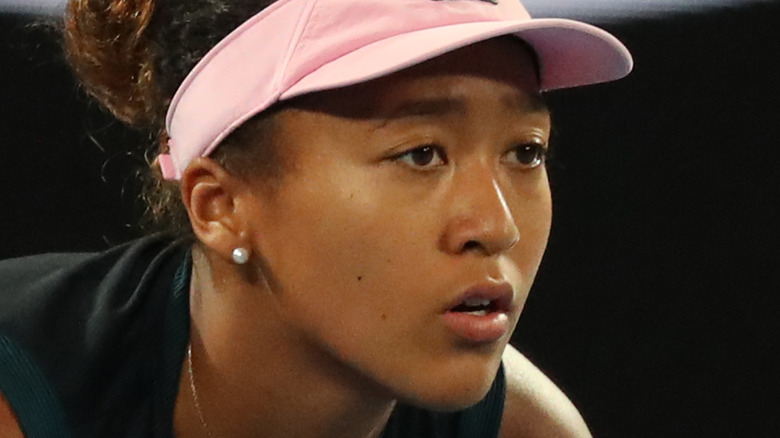 Shutterstock
This is not the first time Piers Morgan has used his media platform to have a go at someone. In fact, his comments about Meghan Markle after her interview with Oprah Winfrey triggered a record 57,121 complaints filed with Britain's television regulatory watchdog, which launched an investigation into his former program, "Good Morning Britain" (via BBC), and eventually led him to walk off set. Well it appears Morgan is ruffling feathers yet again, this time going after top tennis player Naomi Osaka after she announced she would skip media press conferences to protect her mental health (via ESPN).
In his column for the Daily Mail, Morgan called Osaka "an arrogant spoiled brat whose fame and fortune appears to have inflated her ego to gigantic proportions. How else to explain her extraordinary decision to announce she will no longer participate in media press conferences, supposedly to protect her mental health?"
Morgan's comments drew fire from irate social media users, including fellow athletes like British golf player Andrew "Beef" Johnston, who himself has had struggles with his mental health. Johnston fired back at Morgan on Twitter, writing, "You shouldn't be attacking her. You should be attacking the people who fined her. She's there to play tennis. It should have been respected. Maybe take a second to think about the person first." He later added, "It's part of all sport. But sometimes you just gotta respect that. Have some empathy. You don't know what she's going through behind closed doors. No one does, so don't jump on it straight away."
The Twittersphere did not appreciate his comments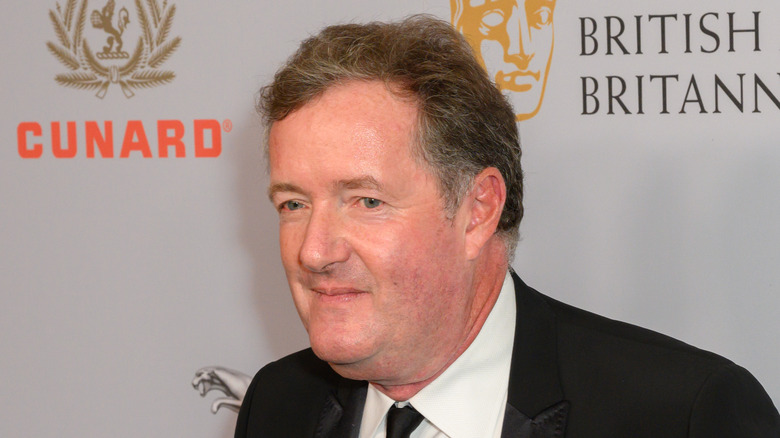 Shutterstock
Members of the Twitterati spared no words in calling out Piers Morgan for his callous comments. "A one trick pony. Now [that] he can't get a replacement gig for GMB, he'll keep up with these vendettas as they strike a note with other middle-aged bigots. After years banging on about MM, he was challenged once on TV about his actions & he stormed off. He's the biggest snowflake" fumed one. 
"Kind of illustrates why young women of color who are world-class athletes shouldn't have to deal with interpersonal abuse from the likes of him after a match in order to compete in their sport," said another. 
Others pointed out that Morgan had walked off the set of "Good Morning Britain" because he couldn't take any criticism, with a third writing, "He literally walked off the set in the middle of his own show after getting the mildest possible pushback for his obsessive criticism of a female POC, [and now] has some thoughts about how a female POC should honor her professional obligations."
As comedian Patton Oswalt pointed out, "How does ANYONE have a problem with this? Take care of your mental health, always." Oswalt also shared a screenshot of Osaka's statement expressing her intention to withdraw.
Naomi Osaka's struggles are the talk of the tennis world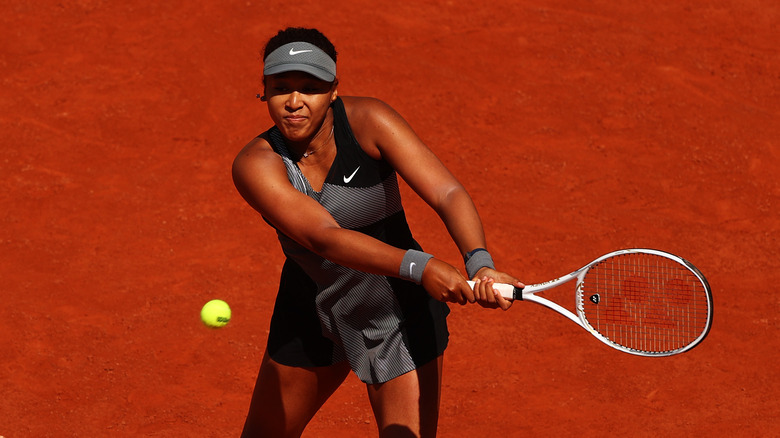 Julian Finney/Getty Images
In a now-deleted Reddit post shared by veteran tennis journalist Ben Rothenberg on Twitter, Naomi Osaka's sister, Mari, defended the tennis star by saying, "She sucks at explaining her actions most of the time and she's playing a grand slam so there's even less of a chance that she will take her time to dwell and explain something that she doesn't want to even think about. Right now she wants to focus solely on her matches and the tournament."
Naomi Osaka's struggles have become the talk of the tennis world, with fans both baffled and understanding of the tennis star's need for space. She did receive words of encouragement from tennis legend Martina Navratilova after Osaka said she would withdraw from the French Open. Navratilova weighed in via Twitter to say, "I am so sad about Naomi Osaka. I truly hope she will be okay. As athletes we are taught to take care of our body, and perhaps the mental and emotional aspect gets short shrift. This is about more than doing or not doing a press conference. Good luck, Naomi. We are all pulling for you!"