Here's Why You'll Never Catch Dolly Parton Wearing This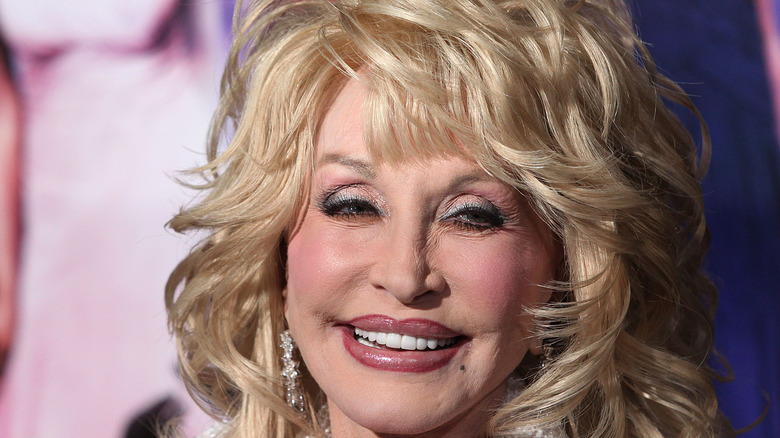 Shutterstock
Since she was a child, Dolly Parton has been entertaining crowds with her singing, and, as noted by Celebrity Net Worth, she moved to Nashville right after graduating from high school in 1964. Over the years, she has given the world hit songs, movie performances, and memorable outfits made up of rhinestones, denim, fringe, ruffles, and sequins. She is, without question, an icon. 
During an appearance on Vogue's YouTube channel in 2020, Parton discussed her style, saying, "I have never thought of myself as being fashionable." The singer went on to tell Playboy that she has 23 rooms in her house, and every single room has a closet filled with clothes — one wing of the house is even dedicated to just costumes and casual clothing items.
Parton may not consider herself a fashionista, but she is a style icon, known for over-the-top looks and bold designs. And while she has worn an array of garments throughout her career, there is a certain piece of clothing that she will not and does not wear.
While Dolly Parton does like to be comfy, there are some clothes she will not wear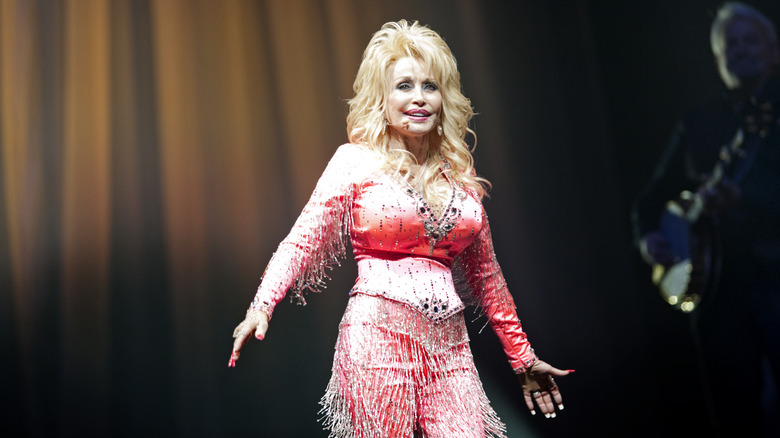 Shutterstock
Dolly Parton — who's taking a bit of a career break in 2021 — buys her shoes from Frederick's of Hollywood, as "it's the only place [she] can find shoes high enough and sexy enough to suit [her]." She "can't buy clothes off a rack," as reported by Playboy. And she does not wear sweatpants.
In an interview with The Wall Street Journal Magazine, Parton made the confession, adding that she does "like to be comfortable like everybody else." Instead of opting for athletic-style pants and comfy sweats, though, she has options that sound a bit more stylish. "I have my own little house clothes, like a little dress-type teddy, a long teddy, then I have a little jacket or shirt to match if I get cold. I call them my baby clothes, because they're soft like a baby. But I don't wear sweat clothes." If only we could be as stylish as her. 
During the pandemic, in particular, more people were found in loose and stretchy outfits. During that time and beyond, however, this country music star stayed strong, since, as Karl Lagerfeld once said, "Sweatpants are a sign of defeat" (via Harper's Bazaar).