Think Twice Before Buying Clothes At Walmart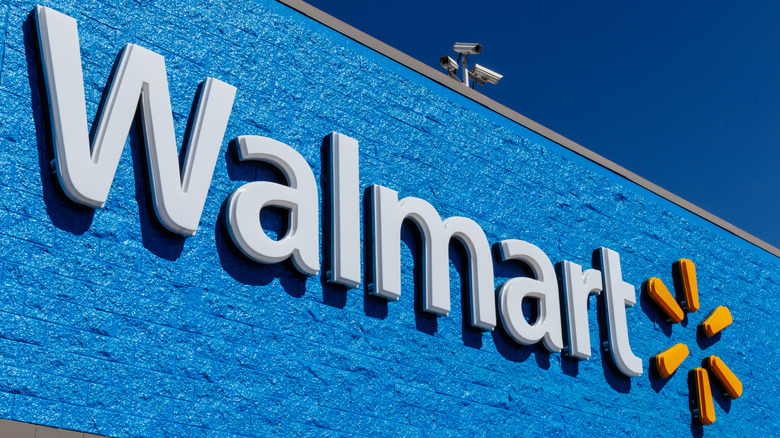 Shutterstock
Walmart is a store with tons of affordable options, and according to CNBC, it is a great place to buy staples such as snacks, trash bags, cereal, tissues, spices, and toilet paper. However, there are some items from here that should possibly be avoided, including furniture, clothing, shoes, and other essentials.
A lower price can also correspond with a lower quality, so while snagging a t-shirt for only a few bucks may sound enticing, that shirt may not last that long.
"There have really only been a few times I've bought kids' clothes there at Walmart. The times I did, they broke down quickly," said Sarah Titus. This blogger, with her focus on parenting tips, wrote about the holes and stains that can show up in clothing items from this retail chain. Replacing and/or fixing the products then leads to more money being spent, when, from the beginning, a garment of higher quality could have been purchased.
Garments from Walmart may be good for working out, but not for work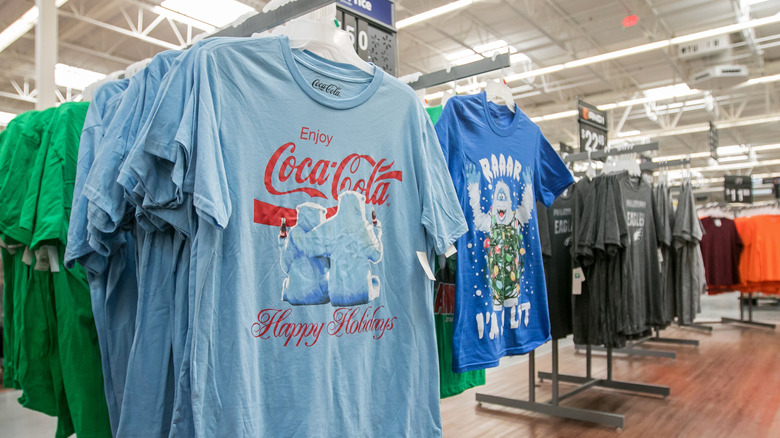 Shutterstock
In May 2021, Walmart announced their plan to acquire Zeekit, a virtual fitting room. With this technology, customers would be able to virtually try on clothes from brands such as Free People, Levi's Strauss, Time and Tru, Champion, George, and Sofia Jeans by Sofia Vergara.
That being said, there are fashion options available here that are from well-known companies. However, most shoppers tend to be attracted to the shirts, shorts, accessories, shoes, and pants that are piled on tables boasting super low prices.
Writers at Frugal Rules said that these choices could be good for, say, doing yard work and working out ... but not for a business meeting. "Is there anything there you'd want to be taken seriously in?" the writers at Frugal Rules asked. Graphic tees with cartoon characters and quotes may be trending a bit more than usual right now, but when it comes to truly sophisticated and stylish ensembles, there are better stores than Walmart.