Why Ellie Kemper's Unearthed Photo Is Raising Eyebrows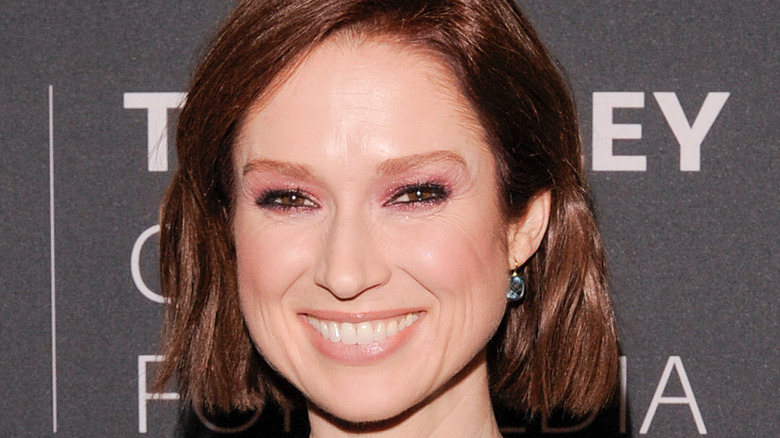 Shutterstock
Ellie Kemper - whose full name is Elizabeth Claire Kemper – has made her name playing sweet and naïve characters who happen to find themselves surrounded by eccentrics. As Erin Hannon in "The Office," she cheerfully accepted the idiosyncrasies of her colleagues (who else would keep going back to Andy?). As the title character in "The Unbreakable Kimmy Schmidt," she managed to navigate her way around big, bad New York City after years trapped in a cult. These days, the comic actress is the center of a kerfuffle that could have come straight out of Dunder Mifflin or Giztoob.
A Twitter user shared a photo of Kemper that appeared in the St. Louis Post-Dispatch as part of a story about the Veiled Prophet. The St. Louis organization, that dates back to 1878, holds annual parades, fairs, and debutante balls at which a Queen of Love and Beauty is crowned. 
In 1999, Kemper was crowned queen. Looking radiant in a strapless white gown with a long train and elbow-length gloves, the new queen is "attended by her pages" as the 105th young woman to hold the title. And in a twist reminiscent of 2020's Rachael Kirkconnell controversy, Kemper is being called out because of the questionable history of the organization that crowned her queen. 
Fans want Ellie to explain her ties to Veiled Prophet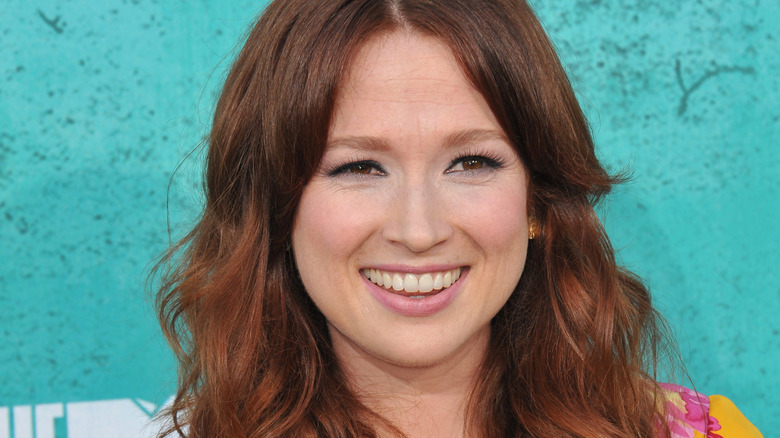 Shutterstock
The Veiled Prophet was founded by grain merchant Charles Slayback. He and other influential businessmen envisioned a Mardi Gras-like extravaganza that would draw attention away from rival Chicago's industrial boom. However, as The Atlantic reports, the celebration had a deeper purpose: to stifle the rebellion of the city's working class. 
Black and white blue-collar employees were demanding better pay and working conditions, staging protests and a 45 day-long strike. The Veiled Prophet fair – which included floats representing capitalism – was a symbol of the ruling class's power and money. To this day, the event is the domain of the St. Louis' societal upper class. It's also presided over by an anonymous Veiled Prophet dressed in a long robe, crown and veil – a figure that bears an uncomfortable resemblance to a certain white-supremacist group.
Like Rachael Kirkconnell, Ellie Kemper is catching heat for her past associations. While supporters argue that she shouldn't have to answer for an event she attended 22 years ago, others are calling for her to speak out against a group that basically celebrates rich white privilege. Still, others, like author and activist Tef Poe, say that the outcry should have happened generations ago.
 "Black People in St.Louis grow up screaming to the top of our lungs about the Veil[ed] Prophet Society," he tweeted. "Ever so often some one from out of town writes about it. Ellie Kemper ain't nothing new. Every white elite family in the state of Missouri participates in this organization."