The Best Makeup Looks To Wear With A Green Outfit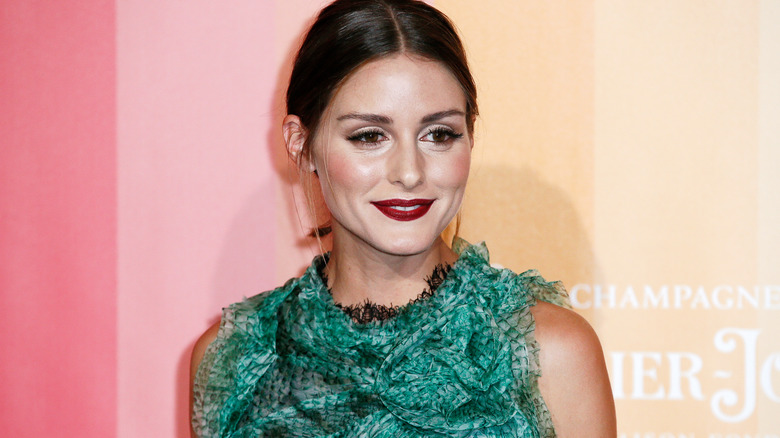 Shutterstock
Green can be a bold hue to incorporate into your wardrobe. From kellys and limes to seafoams and sages, the green palette is expansive. When selecting one of these shades for the main component of your ensemble, you'll want to be sure to coordinate your makeup without matching it for the right look. Otherwise, a color mishap could have you looking a little too Saint Patrick's Day-chic on any given Tuesday at the office, which is totally fine if that's your thing! Otherwise, something that's not quite so matchy-matchy will complete your look effortlessly.
When you find yourself wearing something in the pastel green color family, it might surprise you to learn that pastel tones are actually your friend when it comes to makeup. Peach and rose tones will be perfect for the eyelids, while a strategic swipe of lip gloss and some highlighter for the cheeks will complete your glam look (via GlamCorner).
Emerald green is a rich and classic shade, suited to flatter all skin tones, and it calls for an equally classic makeup look. A rich and deep red lip is the perfect final touch for an emerald green moment. Complete your face with a gold or neutral shimmer and some bold eyeliner (via SheIdeas). For other shades of green, however, a bold red lip won't work.
Each shade of green calls for a different makeup look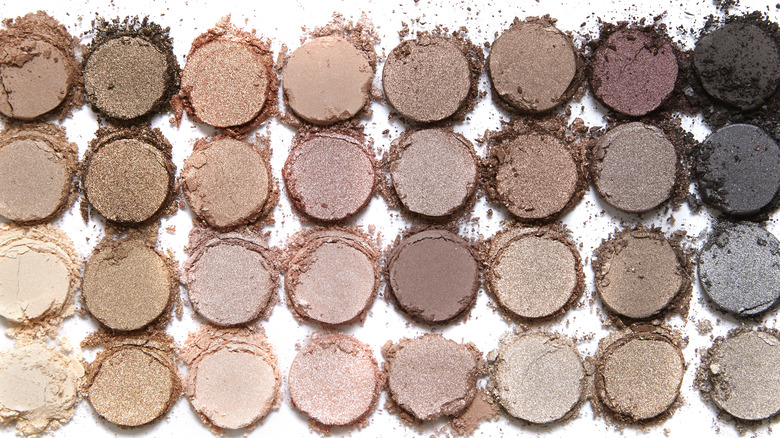 Shutterstock
Deep neutral eyes and a nude lip work universally with almost any color, and a nude lip with cherry-red undertones will work especially well with olive green. This earthy hue gets glammed up when you add a winged liner for an ultra-sophisticated vibe.
Teal greens are a bold and super feminine choice, with blue undertones making this hue feel a little more relaxed and easy to style a makeup look for. An eye-catching coral lip is the perfect punchy counterpart to cool-toned teal (via GlamCorner). If you're feeling bold, add a smokey eye to complete the look.
The smokey eye is perfect for forest green, teal green's regal and polished counterpart, for a full-glam look à la old Hollywood.
In addition to pairing your makeup perfectly with specific green shades, you'll find that pink works well as a contrasting shade for both lips and eyes. Smokey eyes always have a place with an all-green ensemble, but you might want to opt for brown shades rather than black if you're looking for more of a softer glam. Highlighter is the MVP of your makeup bag, and a bit of the shimmery powder in a pearl hue will go a long way (via SheIdeas).
Whatever your preferred shade of green or makeup style is, there's a combination out there for you. Don't be afraid to try new colors in your wardrobe, or to play around in front of your makeup mirror.