Inside Amy Sedaris' Relationship With Actor Paul Dinello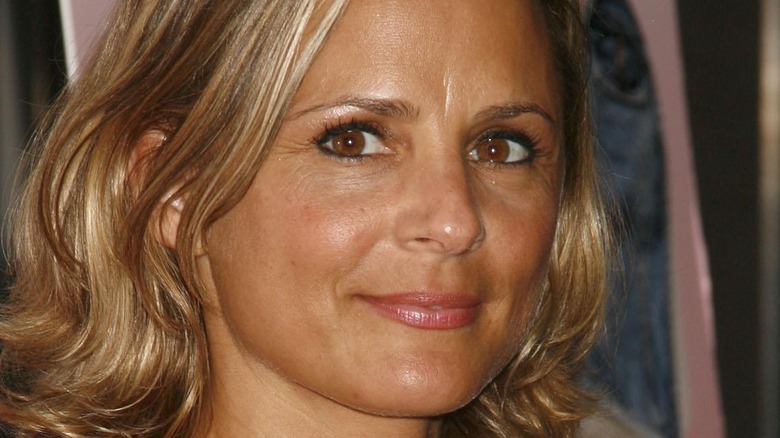 Shutterstock
When artists work together in close proximity, it's not surprising when a romantic relationship is born — in fact — it happens a lot. Such is the case with actress and comedian Amy Sedaris and her longtime collaborator, Paul Dinello (via The Globe and Mail).
The two first met while performing at Second City in 1988 — along with the future host of "The Late Show," Stephen Colbert (via GQ). While there, the trio began performing together, and Paul and Amy started dating."We both went to the training center at Second City. I went to go see her show, and even though it was 12 people, it was essentially a one-woman show," Dinello told BuzzFeed in 2017. "She was just a force in that show. Her character work was already so mature. I couldn't believe it."
Sedaris and Dinello dated for eight years, but it doesn't seem as though the conclusion of their romantic relationship has had any effect on their professional one. To this day, Dinello is a writer and executive producer on "At Home with Amy Sedaris" and was a key figure in helping the show get made. He's now married to Danielle St. Laurent, whom he met during one of Sedaris' shoots (via Vimeo).
Amy Sedaris is godmother to Paul Dinello's kids
While fairy godmothers (probably) don't exist, it seems like Amy Sedaris is the closest thing to it IRL. Sedaris is godmother to Dinello's two children, Giancarlo and Luca, and in this clip from "The Late Show with Stephen Colbert", Sedaris shared how she takes them trick-or-treating for Halloween (via Vulture).
"I'm their godmother, in charge of their spiritual growth," Sedaris said, sharing how just the night prior the three of them went mattress surfing down a staircase. "I have done some really stupid stuff with them and I keep a diary of it all. Like I can't even believe...Paul doesn't even know the half of it," Sedaris told Colbert. She also said she's not allowed to babysit without an adult present, but it sounds like, at the very least, she's good at keeping the kids entertained.
For her part, Sedaris doesn't seem too concerned with having any kind of love life. "I don't date," she's previously revealed. "I haven't dated in 10 years. I'm not even open to it" (via Globe and Mail). Considering how full and fabulous Sedaris's life seems, as is, who could blame her?!