How Leslie Jones Really Feels About Leaving SNL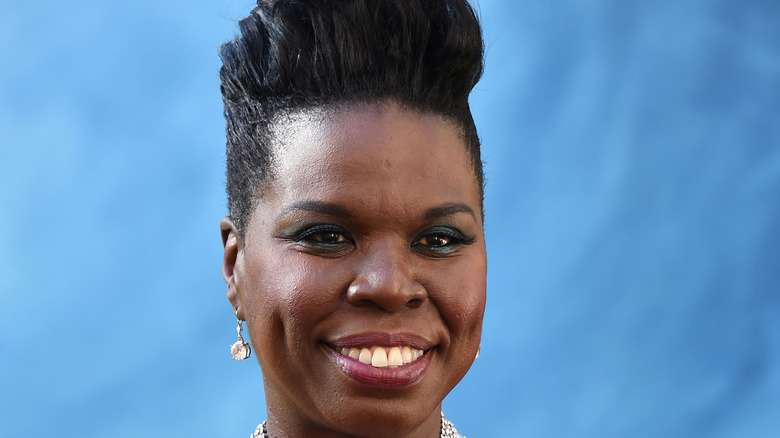 Shutterstock
For four full seasons on "Saturday Night Live," Leslie Jones made us laugh until we cried. The comedian started out in the show's writing room after not landing an ensemble spot following a 2013 audition, but Jones eventually made it to the iconic "Weekend Update" weekly skit, leading to her stint as a regular cast member (via Biography).
Jones was born on September 7, 1967, in Memphis, Tennessee, and surprisingly, performing was not on her radar during her younger years. Instead, the 6-foot tall Jones became a star basketball player in high school, leading to a basketball scholarship at Chapman University. After transferring to Colorado State University, the comedy bug bit — a friend surprised her by entering her into a comedy contest and she was named the "Funniest Person On Campus," according to Biography.
That led Jones to pursue a career in comedy and she finally made it big on "Saturday Night Live" after years doing standup. Just before the 2019 season began, Jones made the surprising decision to leave the sketch comedy show, according to CNN.
Leslie Jones admitted that she never really liked Saturday Night Live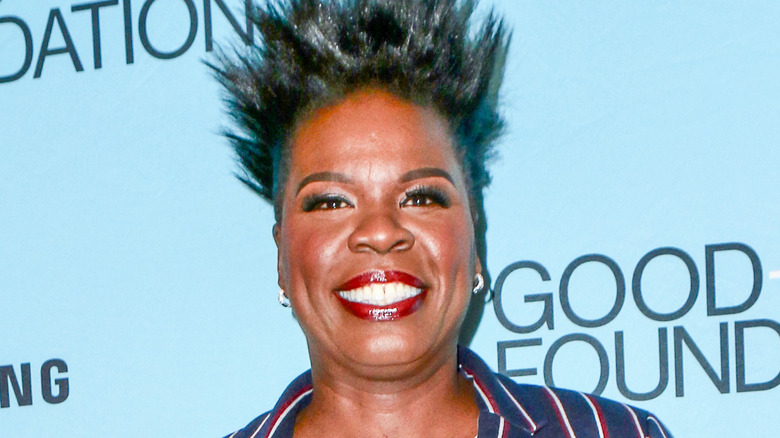 Shutterstock
Despite being one of the most popular stars on the long-running series, Leslie Jones — who is worth more than you think — was not a fan of "Saturday Night Live" before she became a regular. "I don't watch 'Saturday Night Live,'" Jones once said, according to Cheat Sheet. "'Saturday Night Live' is not funny." Jones also admitted that she has no regrets after leaving the show. 
"I don't miss it. At all," Jones told Entertainment Tonight in 2020. "That job was hard, man. That job was like two jobs and very restrictive too," she added. "I wasn't very free there."
Since leaving "Saturday Night Live," Jones enjoyed some fame as a Twitter political commentator after the 2020 election, as she'd record herself watching MSNBC (via Vanity Fair). She also had a starring role in "Coming to America 2" where she blew fans away as the mother of Eddie Murphy's son, a result of his first trip to the states in the 1990s, according to Entertainment Weekly. She also began hosting and producing ABC's "Supermarket Sweep" in the fall of 2020, a job she was thoroughly excited about just prior to its premiere.
"I do think it's a good time to bring it back because people need some joy and people need to see people win and people need to see people like themselves win," Jones said (via ABC).