The Real Reason Natalie Portman Changed Her Name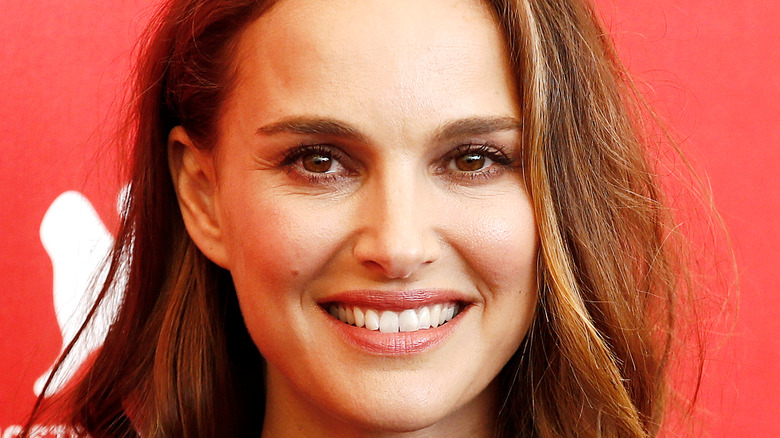 Shutterstock
It's no secret that many of Hollywood's biggest celebrities, like Whoopi Goldberg, changed their names to something catchier and more memorable. Insider reported that sometimes a new moniker is what helps a would-be star launch into the stratosphere. Actress Natalie Portman is one of those who adopted a new moniker. You probably recognize her from her films like "Thor," "Star Wars," and "Black Swan." The latter earned her an Academy Award for Best Actress. She began her career in the mid-1990s, and she continues working, with a new installment of the "Thor" franchise slated for release next year (via Biography).
Born Neta-Lee Herschlag in Jerusalem, Israel, in 1981 (via Insider), Portman holds dual citizenship in both the United States and Israel. Although she began her career under her given name, the actress ultimately changed her first and last names for a specific reason, and it might not be quite what you think, according to a report from Mamamia.
Here's the family connection Natalie Portman has to her stage name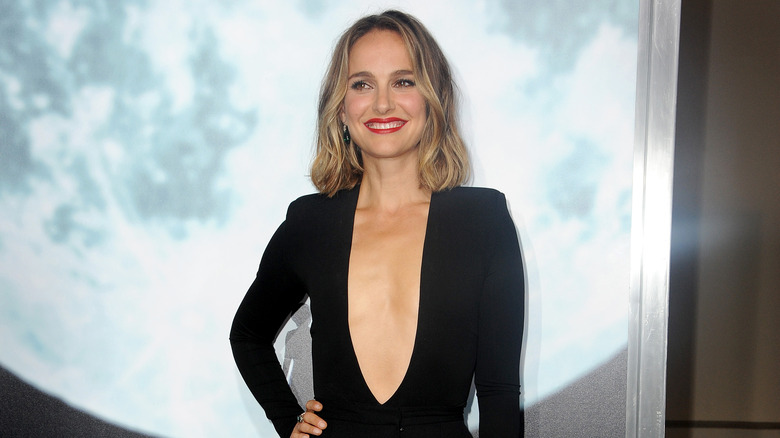 Shutterstock
According to Insider, Natalie Portman's father is an Israeli gynecologist named Avner Hershlag. Her mother is Shelley Stevens. The Stevens family changed their name from Edelstein when they arrived in the United States from Russia and Austria. While the actress did her early work, like "The Professional," under her given name, Neta-Lee Herschlag, she ultimately changed her name to Natalie Portman for privacy reasons, Mamamia reported. The mother of two chose her stage name for nostalgic reasons, too. It seems that her paternal grandmother's maiden name was Portman, which meant she had a familial connection to the moniker. 
Throughout her career, which began when she started modeling at age 11 (via Biography), Natalie Portman underwent a stunning transformation, with many of you watching her grow up on the silver screen. Although nobody else in her family had ties to Hollywood (via Variety), Portman managed to build a successful body of work in Tinsel Town, aided, in part, by her memorable stage name.