Jersey Shore Star Vinny Guadagnino's Net Worth May Surprise You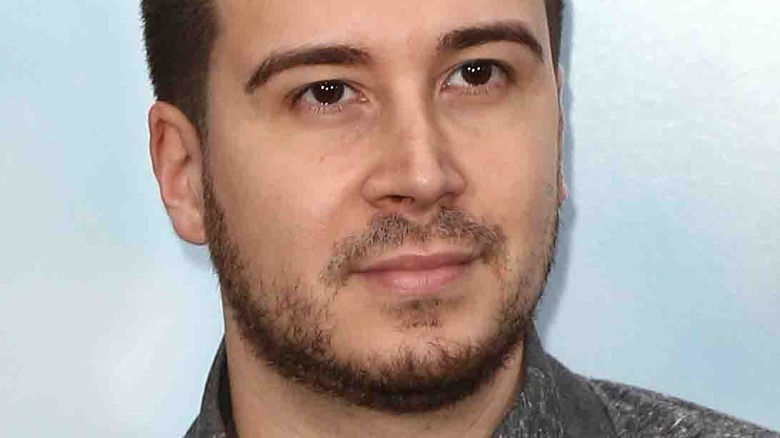 Shutterstock
Vincent Joseph Guadagnino, otherwise known as Vinny G or just Vinny, thrilled reality TV audiences on "Jersey Shore" from 2009 to 2012 (via IMDb). Staying solidly in the reality-celeb spotlight, Vinny went on to develop his loud and outspoken East Coast persona across multiple guest appearances as himself as well as cameos as an actor, most recently developing a number of television series with "Jersey Shore" alum Pauly D. Known as one of the more loveable characters on the reality TV's highly sensational cast, Guadagnino took all that attention and sent it to the bank. The reality star has a net worth estimated around $3 million (via Celebrity Net Worth).
Part of Vinny's success is clearly due to his engaging personality and natural ability to entertain, but it may also be in part due to his education and business skills. The former "Jersey Shore" star attended SUNY New Paltz prior to his big break on reality TV and graduated from the College of Staten Island with a 3.9 GPA. Guadagnino was also a political aide for a New York state assemblyman and followed up his television breakthrough with acting classes, which likely assisted him in obtaining further roles and appearances.
Jersey Shore stars net worth both fabulous and flops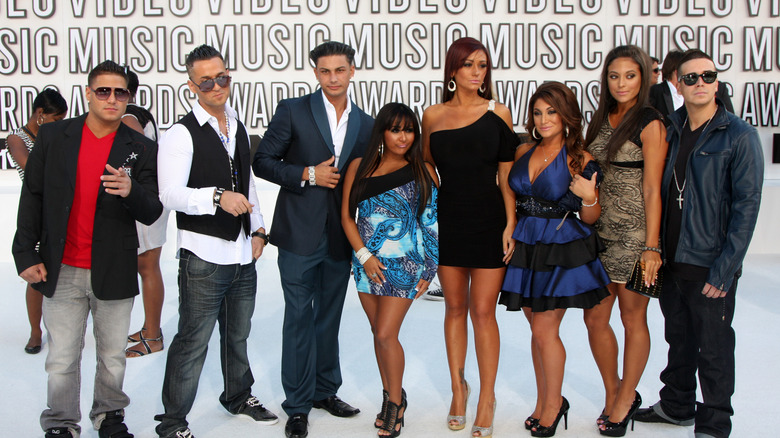 Shutterstock
As part of a larger cast, you may wonder how this net worth stacks up. While Vinny Guadagnino hasn't been the top name in headlines, for finances, that can be both a good and bad thing. Less often means less scandals, but also sometimes less endorsements or work. At the bottom of the financial ladder for the "Jersey Shore crew" is the well-known Mike "The Situation" Sorentino (via Audacy). Sorentino has reportedly earned over $9 million dollars in his work, but a combination of bad investments and tax avoidance has made most of this evaporate. 
Jenni "JWoww" Farley ranks near Vinny with a net worth of $4 million. The reality personality has also branched out into clothing, graphic design, and much more, diversifying her portfolio with success. Topping the celebrity net worth of the entire cast multiple times over, however, is Vinny's frequent collaborator Pauly "DJ Pauly D" DelVecchio. Pauly D is worth an estimated $20 million based on his reality appearances, frequent spinoffs and specials, and his high-end DJ gig at the Palms Casino Resort in Las Vegas.
It's clear Guadagnino is keeping great company for business in 2021. Did this net worth surprise you?