Inside Dolores Catania's Relationship With Her Kids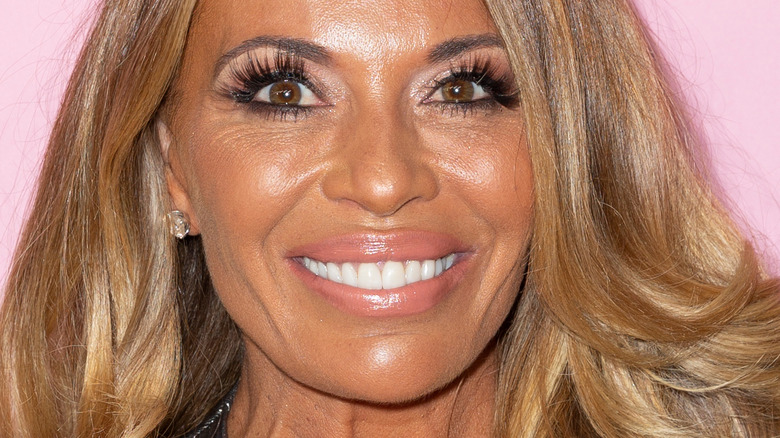 Shutterstock
Dolores Catania shares two children, son Frankie Catania and daughter Gabrielle Catania, with her ex-husband Frank Catania, and while the children aren't seen alongside the 50-year-old on "The Real Housewives of New Jersey" too frequently, their family is extremely close.
Although Frankie and Gabrielle are no longer living at home with their mother in New Jersey, they have been surrounded by love and support in recent years as they've both headed to college to pursue their dreams outside of reality television. In January of last year, after Gabrielle got accepted as a veterinary student at Tufts University in Massachusetts, Catania applauded her youngest child on Instagram.
"I can not express how proud I am of your placement at Tufts University for your clinical year Gabby. Your work ethic to achieve your goals and passion for making the world a better place is unprecedented in my eyes. During your time in St. Kitts you have saved the lives of countless animals, coordinated events to support St. Kitts Locals in need, and as per usual, are leaving a place better than you found it," she wrote.
Dolores Catania helped her children through COVID-19
One year later, Dolores Catania praised her son as he graduated. "Today is one of my proudest days being a mother," Catania shared. "[Frankie Catania] graduated summa cum laude from Sacred Heart University. "
In addition to publicly acknowledging her children's accomplishments, Catania has also cared for her children when needed. Months ago, the "Real Housewives of New Jersey" cast member revealed that after both of her children contracted COVID-19 a few days before Christmas, she ignored the possible risks to her own health and did what she could to help them pull through their bouts with the deadly virus.
"Is a mother scared to take care of her kids when they have the flu? It's my duty as a mother," she told Page Six in January. Looking back on her children's illnesses, Catania recalled, "My daughter said, 'Everything hurts me. My head hurts. The [bed sheets] on my back hurt. My body hurts me,' and I told her, 'You got COVID.' And then my son was coughing, and I'm like, 'You too?!'"