The Strange Truth About Dolores Catania's Relationship With Her Ex-Husband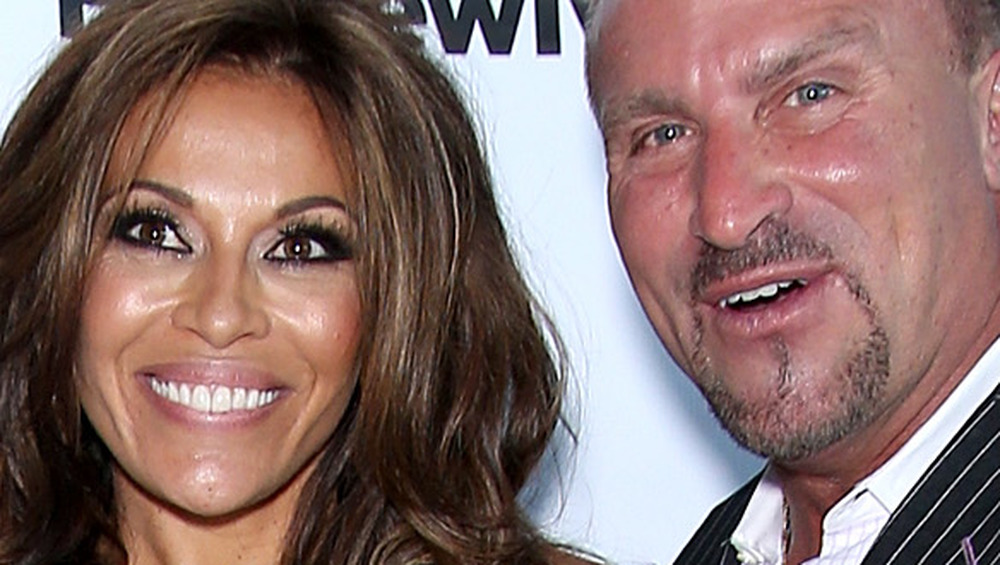 Paul Zimmerman/Getty Images
You couldn't ask for a more loyal friend than Dolores Catania. She has stood by her close friend Teresa Giudice's side for several seasons of the hit Bravo series Real Housewives of New Jersey. And fans know that her friendship extends to her ex-husband, Frank Catania, as well. In case you were wondering, here's the strange truth about Dolores Catania's relationship with her ex-husband.
Dolores and her ex-husband Frank (or as she calls him, Big Frank), divorced many moons ago. In fact, they've been divorced for over 20 years, and share children Gabrielle and Frankie (via People). Still, that's not stopping fans from wishing that the couple could get back together. Part of the reason for that might be that they moved in together. "Not everyone gets our relationship, but it's very simple," Catania shared during a 2018 episode of RHONJ (via People). "Frank and [his girlfriend] are still on a break. My ex-husband lives back home. He needs me right now. And having Frank back in the home is very nice. He fixes everything. Helps me with the dogs. He's good company. It's kind of nice."
Now, living together is one thing. But Dolores Catania has been dating — her boyfriend is Dr. David Principe, an obstetrician-gynecologist specializing in maternal-fetal medicine in New Jersey (via CarePoint Health). What complicates matters even more is the fact that Dolores and Frank live together... and Principe lived with them for a time, too. Further, Principe's new dream home was built by none other than — you guessed it — Big Frank (via Style & Living).
The home that Dolores and Frank built for David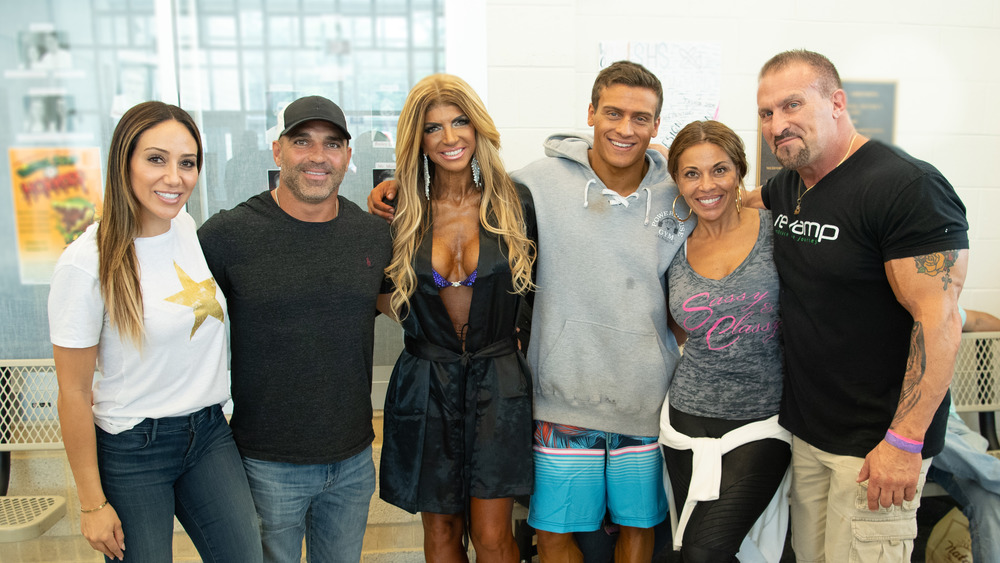 Dave Kotinsky/Getty Images
David Principe's new mansion features finishings picked out by Dolores herself, along with a mirrored subway tile backsplash for the wet bar and an office exclusively for Dolores' use  (via Style & Living). There are two laundry rooms and a master suite, complete with a fireplace and matching his and hers closets. It was an ideal project for Dolores Catania and her ex-husband, who are also partners in a home-flipping business.
Not only do the Catania exes get along, but while Dolores, Frank, and David all lived together, there was a serious bromance going on between Frank and David (via The Daily Dish). Frank even said as much during a RHONJ after-show: "I gotta be honest with you, David came around and I wasn't really sure what to expect. David and I are not from the same mold," he said, but, "As time has gone on, me and David have become much closer and closer."
Although fans might be rooting for a renewed romance between Dolores Catania and Big Frank, it doesn't look like that's going to happen. In the meantime, RHONJ fans can continue to enjoy this modern-day relationship. Season 11 of the Real Housewives of New Jersey premieres on Wednesday, Feb. 17, at 9/8c on Bravo.