The Eyeliner Technique That The Friends Makeup Artist Always Used For Phoebe's Look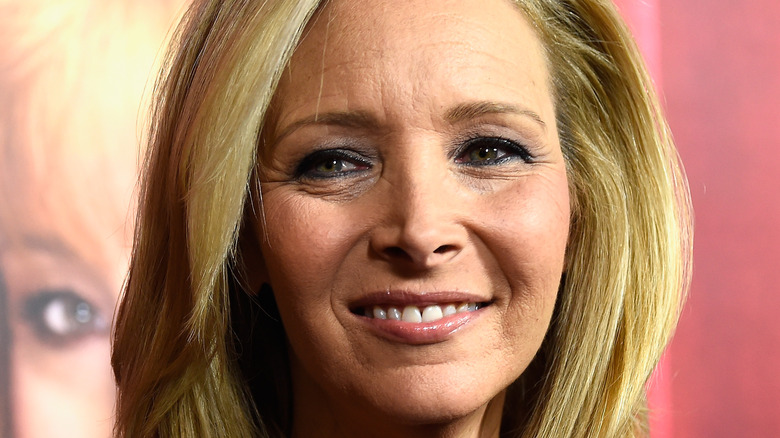 Frazer Harrison/Getty Images
When Lady Gaga joined Lisa Kudrow onstage at "Friends: The Reunion" for a storming rendition of "Smelly Cat," the song made popular by Kudrow's lovably kooky character, the pop star gushed about how Phoebe made people seen as "the different one" like her feel less alone growing up (via ET). Although Kudrow's co-stars Jennifer Aniston and Courteney Cox, who played Rachel and Monica respectively, were considered the style icons of "Friends" it's worth noting that Phoebe had her fair share of major fashion moments too, hence why Gaga dressed up like her for the reunion. 
As Page Six advises, one of Phoebe's memorable style moments on the show includes the character rocking some "Santa pants" after mistaking them for maternity wear. Another example see her covering up a stain on her dress by utilizing a massive Christmas ornament. 
Kudrow is also just as gorgeous as her co-stars, with just as much effort being put into her character's many makeup looks over the course of the show's decade-long run. In fact, the former head of makeup on "Friends" revealed how to get that killer Phoebe eye look. 
Phoebe required a smokier eye than her fellow Friends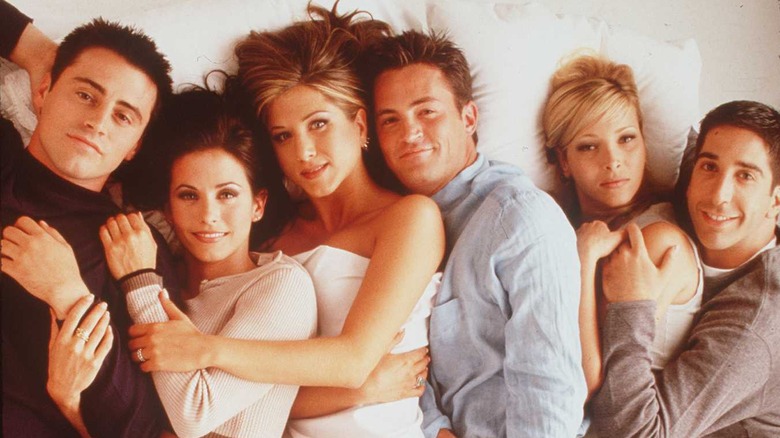 Getty Images/Getty Images
Robin Siegel, who was the department head of make-up on nine out of ten seasons of "Friends," told Harper's Bazaar UK she used the same eye colors on Lisa Kudrow as she did on Jennifer Aniston — matte shadows, typically in beige and brown hues, if you're wondering  — but Siegel "applied [them] according to [Kudrow's] eye shape." However, whereas Rachel's look involved liner being blended into her lash line, Phoebe's was more of a "small, thin kitten flick." The makeup artist utilized a wet brush and Laura Mercier's Cake Eyeliner to get the effect, alongside a waterproof liner such as Urban Decay's "Smog" to define Kudrow's lower lash line.
Although it might be surprising to learn Rachel and Phoebe's eye makeup looks were so close, Kudrow herself originally intended to play the spoilt rich girl with a heart of gold on "Friends." During an appearance on "The Late Show with Stephen Colbert," she revealed, "When I first read the script, and I was going to be auditioning for Phoebe, I saw Rachel, and I just went, 'Oh, that's like a Long Island JAP [Jewish American princess] — that could be hilarious. I can identify with that more.' But they said, 'No, no. Phoebe'." 
Naturally, it all worked out, but Kudrow did not get her most famous character in a "Which Friend Are You?" quiz, so maybe she should've been Rachel after all?