The Mascara Trick That Kendall Jenner's Makeup Artist Swears By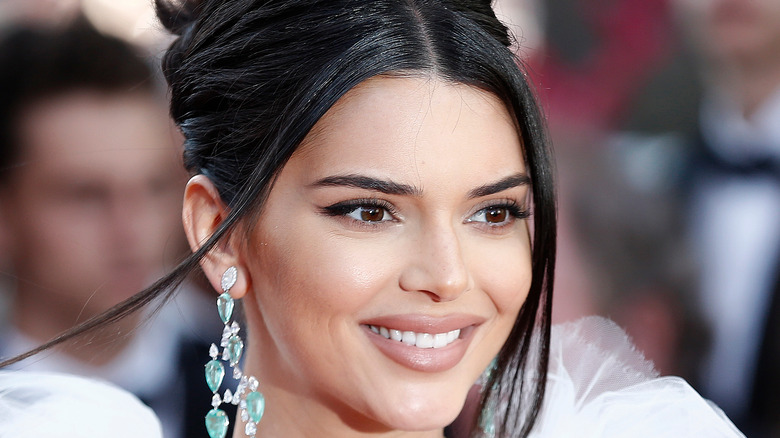 Shutterstock
Want thick, full lashes like our favorite model Kendall Jenner? Her makeup routine isn't as complicated as you'd think.
In fact, per Vogue, her routine is only 15 minutes and requires just a few steps. The trick to getting her go-to look is to follow her do's and don'ts (via Byrdie). That said, if you want to achieve voluminous lashes like Jenner, go ahead and splurge on two high-quality mascaras. Yes, you read that right — this model uses two. "One for lengthening and one for volume," Aidan Keogh, Jenner's New York-based makeup artist, told the outlet.
Two mascara is only the first trick. The other is to use loose powder, which will thicken up your lashes before you apply the second coat of mascara, Byrdie reported. Lastly, use a wand to comb out any clumps, so your lashes are "feather-like."
Even though Jenner is a world-renowned model, her makeup routine is pretty minimal. Apart from mascara, Jenner's other must-have products are primer, foundation, brow filler, and a go-to lip color. "Kendall's aesthetic is more on the minimal side," Keogh explained. "Her preference is a staple red lip, minimal makeup everywhere else, and lots of mascara." 
So what are some of her other makeup tips? 
Here's how to achieve Kendall Jenner's minimal makeup look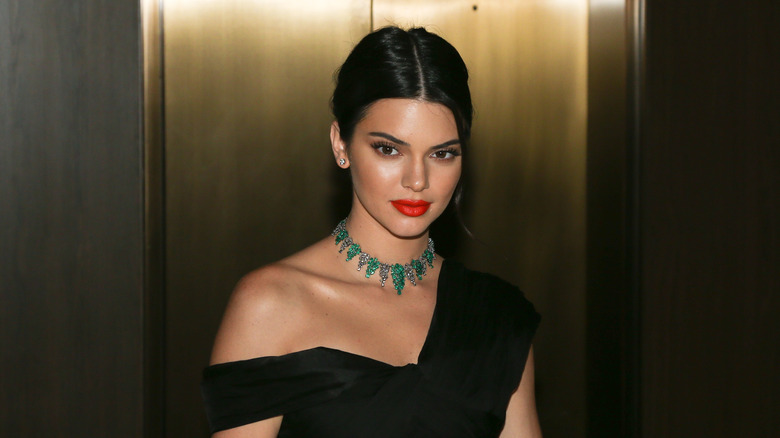 Shutterstock
There are no real rules with Kendall Jenner's routine (via Vogue). Though she has go-to products, Jenner — who's had a stunning transformation — plays it as she goes, which is why her routine takes less than 20 minutes. The only step she struggles with, however, is her bronzer. "I probably have one too many steps when it comes to bronzer," she told Vogue. Jenner uses a cream bronzer and a cream blush, and then tops off the color with her Marc Jacobs highlighter, according to the outlet. She finishes off with a bronzing powder to set her face.
But, of course, the routine isn't complete without lip color. "I feel like I'm incomplete without a lip," Jenner said. "I love, like, a good, bratty lip, so that's why I love a gloss." She uses two overdrawn liners to plump up her lips before finishing her look off with a gloss made by her sister's collection, Kylie Cosmetics. Of course, this model has to support her younger sister somehow.
There you have it — that's her routine. Simple, no? Easy enough for anyone, even new makeup users, to replicate.