33% Of People Want This Iconic '90s Look To Come Back In Style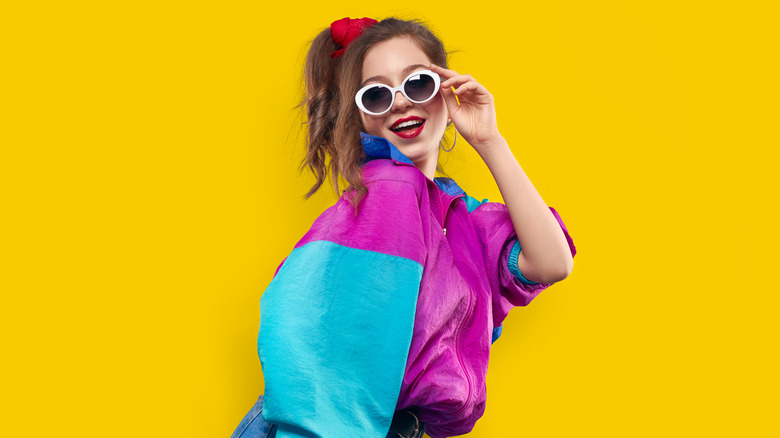 Shutterstock
The '90's are back. From fashions to music styles to iconic shows having reunions and remakes, it seems as if we have been transported right back to the quintessential decade. While many millennials may not feel as though the 1990's were long ago, younger generations feel differently, and have been bringing back the trends millennials once knew and loved.
According to The Daily Mail, even the worst '90's trends made it back in 2020, including low rise jeans, bucket hats, and blue eyeshadow. And some of the biggest celebrities have contributed to these trends coming back. Emily Rajtakowski was spotted on a runway exposing her midriff, a style we often saw on the likes of Christina Aguleria back in 2000, and matching tracksuits, a style made famous by celebrities like Britney Spears and Jennifer Lopez in the '90's, are now seen on everyone from the Kardashians to moms picking up their kids from school.
Curious as to what our readers feel about these trends coming back, The List staff recently took a poll asking which iconic '90's look do people actually want to see make a comeback. Leather? Platform boots? The top answer may surprise you.
It's all about the jeans for '90's lovers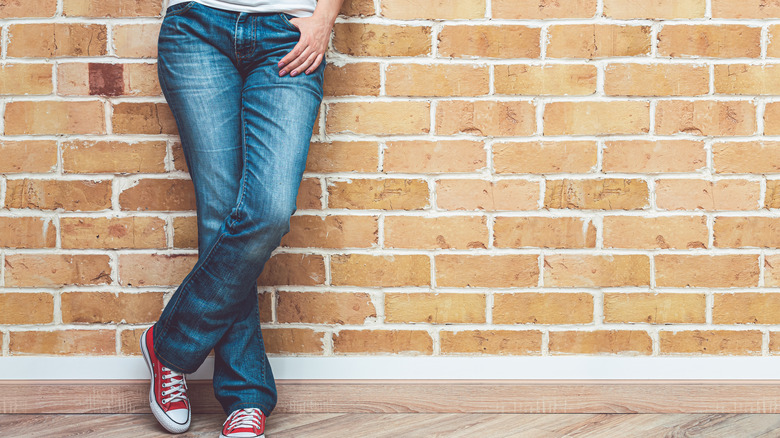 Shutterstock
Skinny jeans have been the go-to jeans style for what seems like forever. But it wasn't too long ago that skinny jeans were nowhere to be seen. Back in the '90's, it was all about the bootcut look, a style that 33% of people are hoping will return.
And those people are in luck – according to Who What Wear, bootcut jeans are making a big comeback in 2021, becoming possibly the biggest trend in fashion this year. But while the '90's bootcut jeans usually featured a flared leg, the modern take on the trend will be a more slim cut.
In addition to bootcut jeans, people also had an interest in bringing back acid-wash jeans, with 22% of the vote hoping for their return, and leather, with 26% of the vote looking for the fabric to make a comeback. One specific trend we don't want to see back, though, is thin eyebrows, with just under 6% of poll takers hoping for its return. Let's hope that's one trend that stays away for a bit longer.