The Truth About Princess Diana's 'Honeymoon' Dress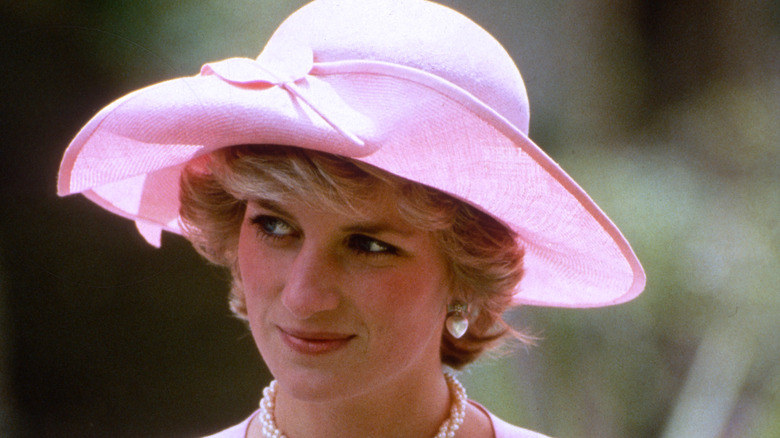 Anwar Hussein/Getty Images
In a new exhibition held in Prince William and Kate Middleton's home of Kensington Palace, dresses from royal mavens throughout the ages will go on display. Royal Style in the Making debuts on June 3rd and boasts gowns that the public has seen during special occasions, such as both Kate Middleton's and Princess Diana's wedding gowns. According to Hello!, the former Princess of Wales' wedding dress — along with its 25-foot sequined train — is one of the exhibit's most highly anticipated items.
But, beyond the iconic 1981 gown, another item that the Princess wore that day will also be on display. Her pink dress, complete with a short sleeve jacket will also appear in the exhibit. The outlet notes that the number was dubbed her "honeymoon" dress since she wore it on the carriage following the wedding ceremony. The blush ankle-length dress came complete with two jackets — one with short sleeves and one with full sleeves in case of poor weather. Belville Sassoon designed this number, the outlet reports, and it's one of the staples the Princess wore throughout her time on various tours.
The dress made its other appearances during 1982 and 1983, respectively. Usually worn with a small pink hat, the frock stands ready for inspection at the exhibit alongside gowns that belonged to Princess Margaret and the Queen Mother, the outlet notes.
Princess Diana frequently wore pink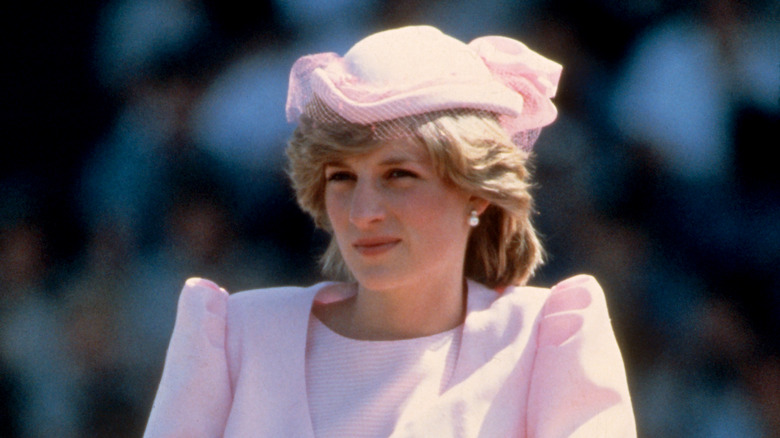 Anwar Hussein/Getty Images
While people line up to see the late Princess's wedding gown and other items, many are quick to remember her affinity for pink — beyond just her honeymoon dress. Vogue dubs pink her favorite color, noting that she wore it often — giving her a special air of warmth. Even as she struggled to fit in with the royal family, the then-22-year-old stuck with her favorite hue.
Even though her clothes may draw a crowd today, Princess Diana didn't consider herself too much of a fashionista when she first married Prince Charles. Indeed, Marie Claire reports that her frilly garb was initially a tool to fit in and follow the royal set of rules. Her former stylist told the outlet, "Diana started off being really safe with her style. It was all very 'Laura Ashley'."
As time went on, sequins and more daring cuts became her signature look. Eleri Lyn, the curator of the exhibit explains, "We see her growing in confidence throughout her life, increasingly taking control of how she was represented, and intelligently communicating through her clothes."
Fans will get to see many of her outfits and her iconic wedding gown on display soon. In fact, the puff-sleeved, massive dress actually had a second copy in case anything happened to the first! From her wedding dress to the pink ensemble, Princess Diana's dresses will certainly draw a crowd.