Rob Lowe's Stunning Net Worth Revealed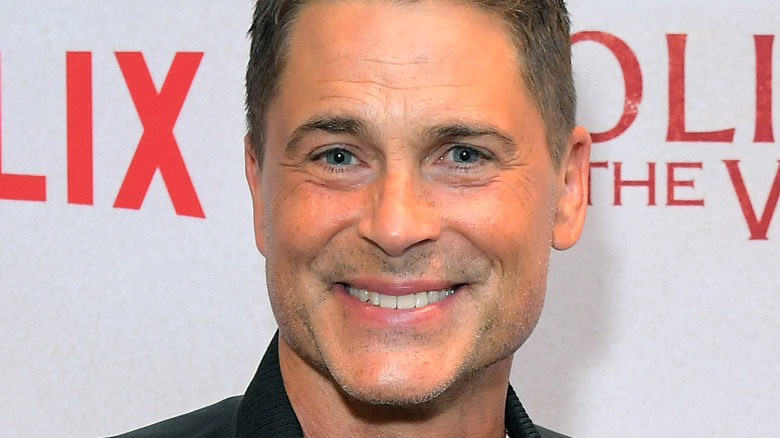 Charley Gallay/Getty Images
In the 1980s, Rob Lowe was a box office sensation and a teen idol — and also a member of what was then dubbed The Brat Pack. With movie successes like "Class," "St. Elmo's Fire," and "The Outsiders" (via IMDb) under his belt, Lowe was a household name on his way to big things and a stunning net worth by 2021.
Rob Lowe was born on March 17, 1964 in Charlottesville, Virginia, to a lawyer father and a teacher mother. An eventual move to Southern California found him attending Santa Monica High School where his classmates included two other students who also found fame in the '80s – Sean Penn and Charlie Sheen, according to Biography. Lowe would soon appear with Sheen's brother, Emilio Estevez, in "St. Elmo's Fire." But his career didn't begin and end in the 1980s. A lifetime of setbacks and success helped define his prolific and profitable career.
By the 1990s, Rob Lowe may not have been the hot young thing anymore, but he and his fellow Brat Pack members continued acting, proving they had as much talent as they had looks. Some of Lowe's acting credits in the '90s include roles in the movies "Wayne's World" and "Austin Powers: International Man of Mystery." He also made a foray into television that would set him on a career course to start the new century. His '90s TV credits include the mini-series "The Stand" and "Atomic Train" (via IMDb).
Success and smart business moves made Rob Lowe a very wealthy man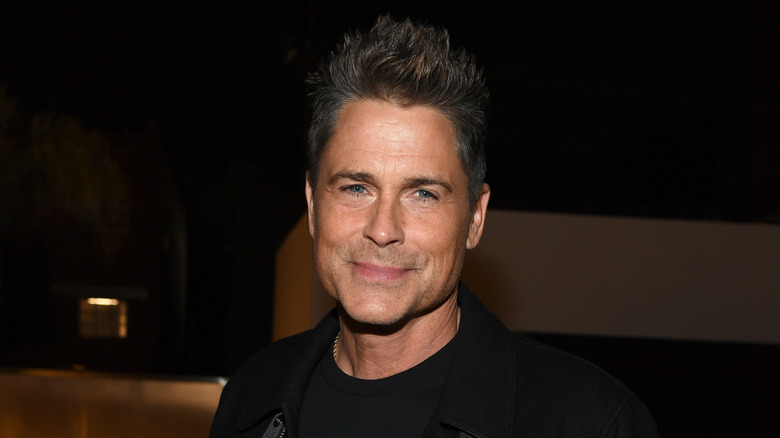 Kevin Mazur/Getty Images
However, it was a regular role on "The West Wing" — where he worked with Emilio Estevez's dad, Martin Sheen – that made Lowe a true television star. Lowe starred on that show from 1999-2003. Back in 2002, The Washington Post reported that Lowe left the series over a pay dispute. Reportedly, "Warner Bros. TV and NBC turned down his request for a big pay increase from his current salary of about $75,000 per episode." From 2010-2015, Lowe gave comedy a try, starring in the NBC sitcom "Parks and Recreation" (via IMDb).
Two books and several national advertising campaigns helped add to Lowe's bank account through the years. According to Celebrity Net Worth, the actor released a memoir in 2011 called "Stories I Only Tell My Friends," and in 2014, he published "Love Life." Lowe has also been a spokesperson for Atkins Nutritionals, DirecTV, and KFC. He and his wife, Sheryl, have dabbled in real estate as well, with several purchases in 2020. Homes ranged in price from $3.7 to $13 million. Between his television shows, commercials, books, and movies, Lowe's net worth as of this writing is a staggering $100 million, according to Celebrity Net Worth.