The Oprah Moment With Elizabeth Taylor That Went Too Far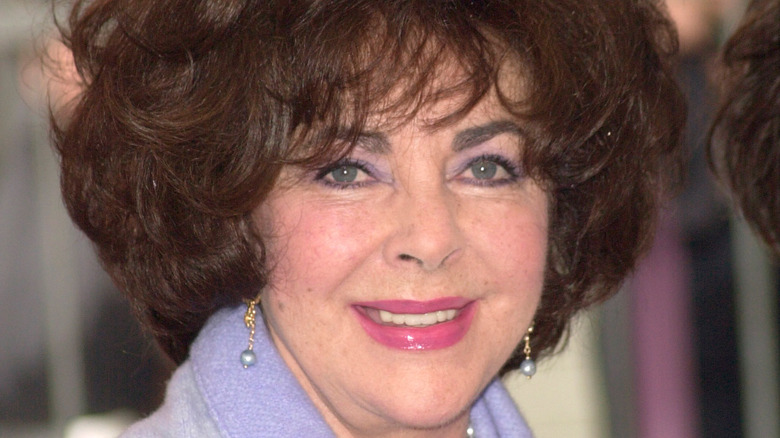 Shutterstock
Oprah Winfrey, the talk show queen, conducted many memorable interviews throughout the years, including a recent bombshell interview with Prince Harry and Meghan Markle. According to Oprah.com, she interviewed many of the great icons of the last century on her self-titled talk show, including Mary Tyler Moore, Stevie Wonder, and Diana Ross. Although "The Oprah Winfrey Show" ended after 25 seasons in 2011, the memorable moments from the talk show live on for people who tuned in daily to see what she had to say.
One such moment that Oprah confessed she doesn't remember so fondly was during an incredibly uncomfortable interview with Elizabeth Taylor. Just a year-and-a-half into her famous daytime show, Oprah interviewed the actress on February 1, 1998 (via YouTube). Taylor set a few preconditions before their discussion, which the host didn't follow, going too far with the actress, which made for some awkward moments (via The New Yorker). Even now, Oprah calls the interview with Taylor one of her worst ever (via Oprah.com). "It's still painful to watch," Oprah revealed of the difficult on-air moments.
Here's why Oprah finds her interview with Elizabeth Taylor 'painful to watch'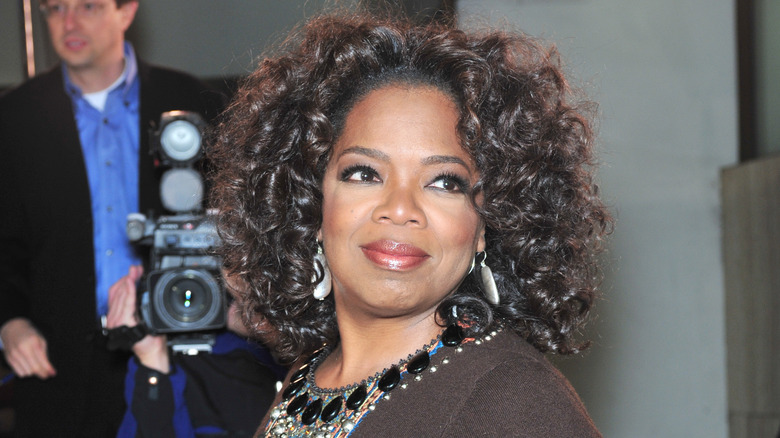 Shutterstock
Elizabeth Taylor is known for her brunette hair, which she teased atop her head in the latter decades of her life (via InStyle). During the late '80s interview, Oprah also wore her hair similarly teased. The talk show host said that the interview still felt painful to watch, "For many reasons—including my bad hair," according to Oprah.com.
Oprah interviewed Taylor in Los Angeles at the Hotel Bel-Air, according to The New Yorker. During the interview, Taylor was supposed to discuss her book, "Elizabeth Takes Off." However, when Oprah asked the actress about her romantic entanglements, which was one of the book's themes, Taylor glared at the host, letting her know it was, "None of your business." The reason for the response is that just before the interview, Taylor asked Oprah not to bring up any of her relationships (via Oprah.com). "That's kind of hard to do when you're Elizabeth Taylor, and you've been married seven times," Oprah admitted later of the awkward moments. Oprah even teased the actress about her responses, saying, "You're so revealing—you just tell everything! I declare, you've got to stop talking so much, Ms. Taylor!"
The actress appeared on the popular daytime show several times, and Taylor later apologized to the talk show host, revealing that she'd suffered hip and back pain during that time together.