Did This Brooklyn Nine-Nine Scene Go Too Far?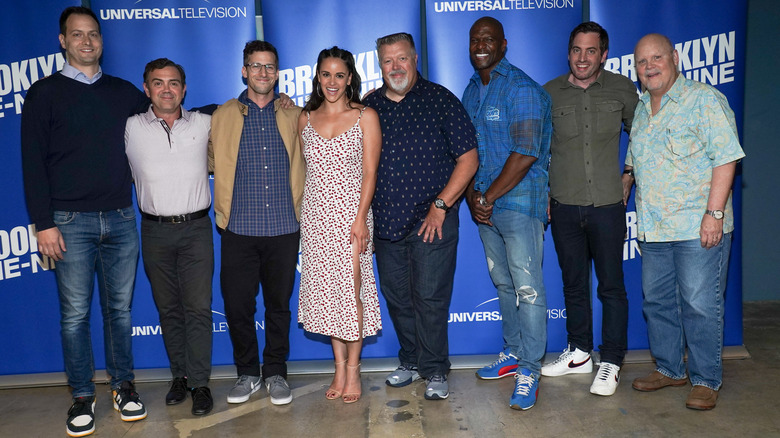 Rachel Luna/Getty Images
Ever since its 2013 debut, "Brooklyn Nine-Nine" has been a firm favorite for fans of workplace sitcoms such as "Parks and Recreation" and "The Office" (which co-creator Michael Schur actually worked on too, as per IMDb). Although the show took a little while to gain mainstream traction, it's become a massive hit, to the extent producer and star Andy Samberg, who plays lovable goof Jake Peralta, was forced to reckon with real-life cop controversy in an interview with GQ. The show, which will culminate with its eighth season, per EW, aims to straddle the line between funny and respectful. 
"We've always seen the show as a fantasy of what we would like the world to look like," Samberg argued. He also acknowledged it's about striking a balance between tackling obvious issues with law enforcement "and putting on a show that people who love [it] have been watching for seven years." The comedic star admitted to not growing up either subscribing to racist beliefs or worshipping cops, noting, "There's nothing funny about what we've been seeing from the police. It's not a laughing matter." However, there's one "Brooklyn Nine-Nine" scene that fans reckon was completely misjudged.
This particular moment from Brooklyn Nine-Nine Season 1 was DOA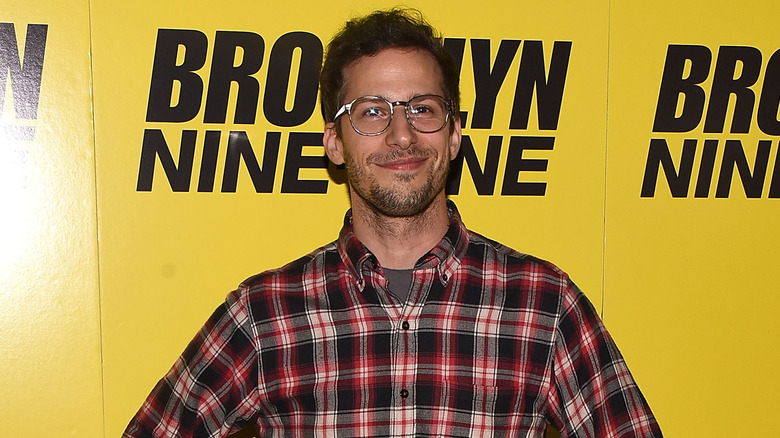 Araya Doheny/Getty Images
Officer Peralta had many flings before finally realizing the woman of his dreams, super-organized stationery lover Amy Santiago (played by Melissa Fumero), was right under his nose in the precinct. "Brooklyn Nine-Nine" has plenty of fun with Jake's various paramours, but during the very first season of the show, writers took a risk with one that, according to fans, didn't really hit the mark. In Episode 4, "M.E. Time" (via IMDb), Jake dates a sexy medical examiner named Dr. Rossi, played by comedic star Mary Elizabeth Ellis ("It's Always Sunny in Philadelphia"). Their relationship stalls when it becomes clear Ellis is into role-playing games entailing her lovers playing dead, suggesting she might secretly be a necrophiliac. As Buzzfeed notes, one fan stated, "There was a really gross scene where Jake 'role-played' as a corpse and they talked about the temperature of dead bodies and the state of decomposition all while making out."
They argued, "The show has never made such gross jokes before or since. It was a really bad episode in an otherwise great series." As a piece by Red and Black noted, "Samberg plays it to the hilt, but the weirdness of the storyline just overwhelms any chance at comedy" even if Jake's colleagues' reactions to the gross romantic moment provided some levity. As Screen Rant notes, thankfully Dr. Rossi never showed up again and might even have been fired from her position due to being a bit of a creep.