Inside Queen Elizabeth's Relationship With Penelope Knatchbull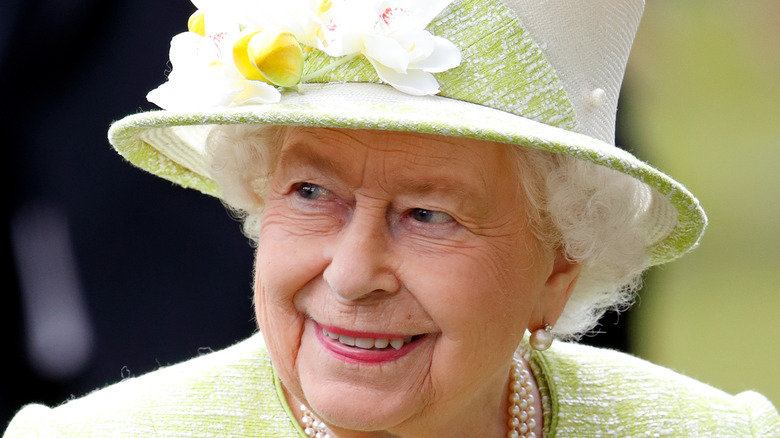 Max Mumby/indigo/Getty Images
When Prince Phillip passed away in April, only those closest to him were able to attend the funeral due to Covid restrictions — and some were surprised to see that Queen Elizabeth had invited Penelope (best known as Penny) Knatchbull to the services. In fact, she was the only one of the prince's friends in attendance (per Yahoo!).
Penny was married to Norton Knatchbull, the son and heir of the 2nd Countess Mountbatten and Lord Brabourne. Prince Phillip was Norton's uncle, and Prince Charles was the best man at his wedding to Penny in 1979. The couple had four children, and she and Phillip reportedly became close when Penny's youngest daughter, Leonora, died in 1991 of kidney cancer at the age of five. The prince started to invite Penny on carriage rides and eventually taught her how to do it. The two would also ride mini motorcycles together, and Penny's nickname around the Royal Palace became "and also" because she was always included at Philip's events.
"Penny was one of the few friends that Philip continued to see regularly after 2017 and his withdrawal from royal duties," one aide told the Daily Mail. "They were brought together by tragedy but were there for each other through thick and thin. He trusted her implicitly and she adored him. She never betrayed him. She was a keeper of not only his secrets but those of the entire family."
Their close relationship, however, sparked rumors that they were more than just friends. 
Queen Elizabeth is also close with Penny Knatchbull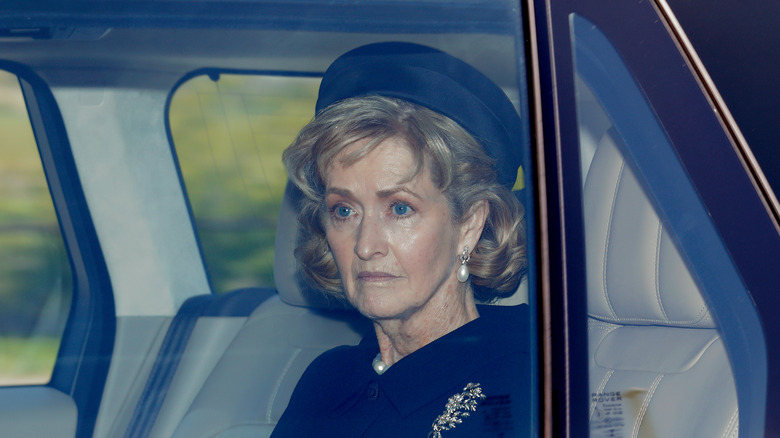 Max Mumby/indigo/Getty Images
Despite rumors that Prince Phillip and Penelope Knatchbull were having an affair, there was never any proof these reports were true. And sources say that Knatchbull also had a close relationship with Queen Elizabeth. The queen was said to have "been impressed" with Knatchbull when Penny's future husband, Norton, introduced them in 1975 (per Daily Express).
Both Queen Elizabeth and Prince Phillip reached out to the Knatchbulls after the death of their five year-old daughter, Leonora, in 1991. Then, in 2010, the couple split after Norton left his wife for a Bahamian fashion designer. "[Penny's] strength, following the exposure of his affair, reportedly impressed Her Majesty and their companionship became more public." Penny was a frequent guest at the palace and was always invited to all of the royal couple's events. As one source told the Daily Mail, "No Royal event, major or minor, was complete without her."
So it makes sense that Penny was included at the prince's funeral.
"She looked heartbroken when she arrived at the funeral and she is heartbroken. She's lost her best friend," the source revealed.