This Is The Net Worth Of Halston Sage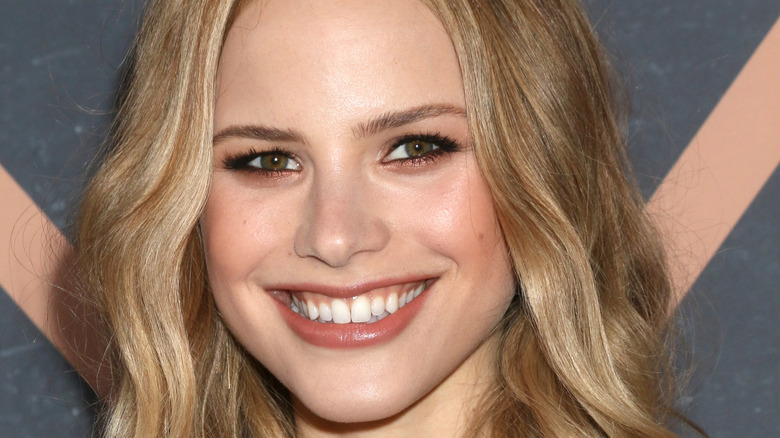 Shutterstock
Halston Sage has been steadily making a name for herself in the acting world within the last decade for her complex film and TV roles. She gained her first big break through Nickelodeon in the short-lived series, "How to Rock." But within the past seven years, she's starred in shows such as "Crisis," "The Orville," and her latest stint in "Prodigal Son." Between filming in the TV world, she's made appearances in films such as "Neighbors," "Grown Ups 2," "Paper Towns," "You Get Me," and most recently as a small character named Dazzler in the movie, "X-Men: Dark Phoenix" (via IMDb). So it shows that she won't be slowing down anytime soon.
When asked about her complex acting career, having done dark dramas and laugh out loud comedies, she gushed about her love for it in an interview with Euphoria Zine. "What I really loved about my career so far is that I have kind of been able to balance between drama and comedy. It's really great that I've been able to do that because each genre is so fulfilling in a different way." With so many acting credits already, fans wonder how much the blonde beauty is worth.
It's believed that she still resides in her family's home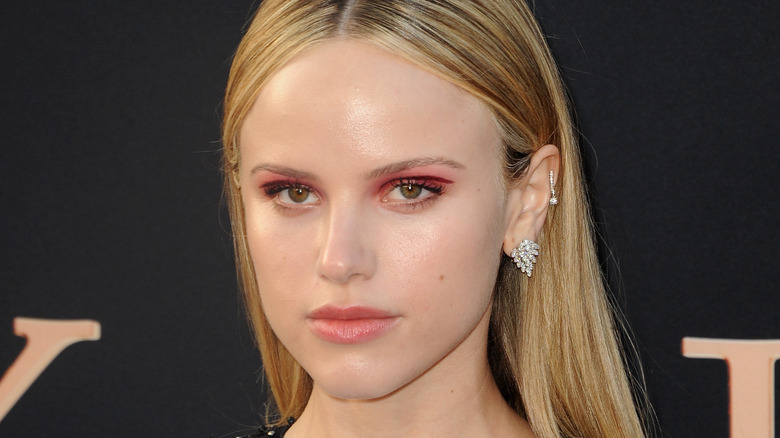 Shutterstock
Halston Sage has a net worth of around $3 million, according to Celebrity Net Worth. This can be largely attributed to her extensive acting career, as she had no brand endorsements yet (via Top Planet Info). It's unknown how much she's made for her acting work, since she keeps her life quite private. However, it's reported that her net worth in 2018 was a mere $400,000, and within three years it skyrocketed (via Networthey). So it's safe to assume that she's doing well for herself.
It's reported that she currently lives in Los Angeles, in a lavish mansion with her family (via Virtual Globetrotting). Sage is quite private about what she does with her wealth. However, you can guarantee it will be with her beloved dog, Louise, as she posts about her all the time on a pet account (via Instagram).