Hailey Bieber Reveals The One Thing That Makes Her Marriage With Justin Bieber So Successful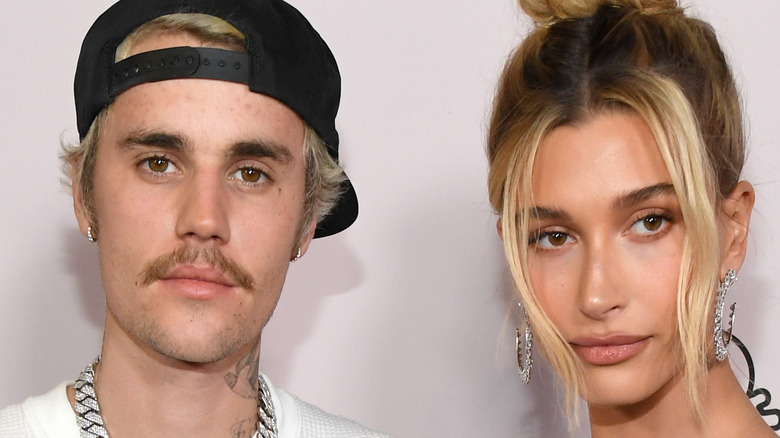 Kevin Mazur/Getty Images
Justin Bieber and his wife Hailey Baldwin are one of the most famous couples in Hollywood. The singer and the model are good-looking, talented, and have a huge fan base. The pair first met at a fan event in 2009 when Hailey was just 12 years old (via Insider). Although Hailey later told Vogue that she was never a superfan, she did think Justin was cute. Years later, Justin and Hailey sparked dating rumors when they were spotted together at the Hillsong Church. The pair began dating around 2016, but their relationship was off and on until they finally reconnected in 2018. By July of that year Justin confirmed that he and Hailey were engaged, and just months later in September, their pair quietly wed at a New York City courthouse. The two have seemingly been going strong ever since. 
In early 2021, Justin took to social media to gush over his beautiful wife, as well as his faith (via Fox News). "My hope is to grow into all that God has for me in all areas of my life," he wrote. "First and foremost my relationship with my incredible wife. What a blessing to have the opportunity to grow. God uses our potential to unlock our purpose! Go out there today and maximize your potential and watch fulfillment in your heart start to grow," Bieber added. Now, it's Hailey's turn to gush. The model is opening up about her relationship with Justin, and the one thing that bonds them together.
Justin and Hailey are bonded by their faith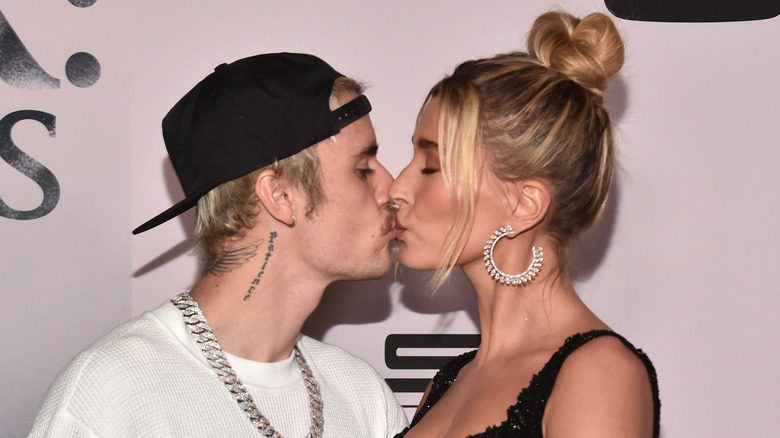 Alberto E. Rodriguez/Getty Images
Hailey Baldwin recently spoke about her personal life, including her marriage to Justin Bieber, on her YouTube channel. In an episode of her popular "A Conversation With" series, the model admitted that she and Justin take their Christian faith very seriously, and that that is the secret to their successful marriage. While speaking with comedian Yvonne Orji, Hailey admitted that people always ask her if she and Justin are really happy, and she has her answer ready. "They ask me all the time, 'What would you say is the biggest thing in your relationship? You guys are really happy.' And I'm like, 'It's our faith.' It's what we believe in. If we didn't have that, we wouldn't even be here. We wouldn't even be together," Hailey admitted, per The Daily Mail.
Hailey also went on to reveal that she often feels judged by other Christians. "I've met Christian people that are just super judgmental and made me feel like I'm a bad person because I don't live my life the way they think I should live my life," she dished, per E! News. "And I felt weird about posting certain photos of myself or feeling like, 'People in the church are gonna see this. Am I doing something wrong? Am I setting a bad example?' And the reality is—no," she firmly stated. Despite the judgment and chaos that sometimes surrounds their life, Hailey and Justin have seem to rise above and keep their relationship a priority. However, it hasn't been easy. "Being in this industry and believing in what we believe in can be hard sometimes," Hailey confessed.