Dolly Parton's Story About Finding A Baby Is Wild From Start To Finish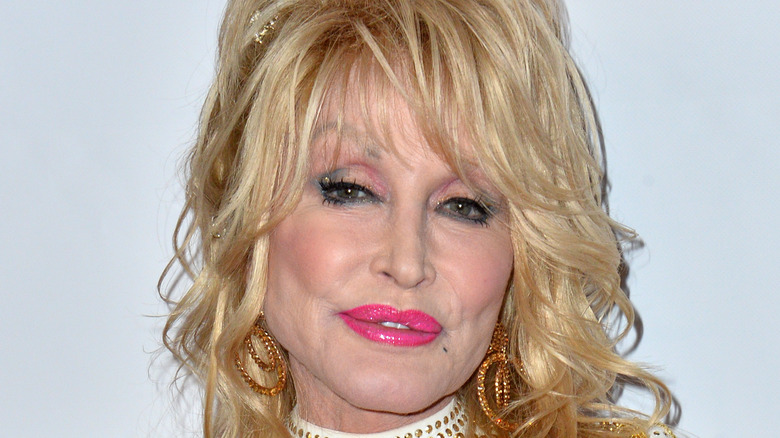 Shutterstock
When you've been in the entertainment industry for as long as someone like Dolly Parton - the country music icon released her debut album back in 1967 – you're guaranteed to have some fascinating tales to tell from years gone by. After all, when she's released more than 50 albums in over 50 years, per her website, been in a number of movies, and is worth upwards of $500 million (via AOL), there's always going be stories to share.
While other musicians might regale us with accounts of life on tour or their latest big-name collaboration, Parton has stories that are often much more unexpected. Often, they'll be from her childhood, which she shared in Tennessee with 11 siblings, but sometimes they'll be from later on in her life. Previously, she's told a story about the time when she found a baby – and like you'd expect, it's an outrageous rollercoaster of a tale. 
A fan left their baby at Dolly's gate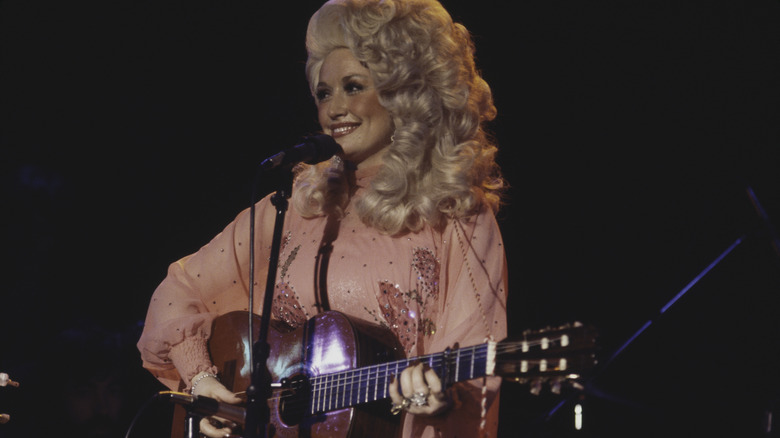 Michael Putland/Getty Images
If you were to list a couple of Dolly Parton's most-popular songs, "Jolene" would likely be right up there. Released in 1973, it was popular at the time, and remains so almost 50 years later (via NPR). However, something many people don't know about is the baby named Jolene. Of course, all super-famous celebrities have to deal with slightly overzealous fans, but one took it to another level, by leaving their baby outside Parton's house with a note explaining that she was called Jolene (via NME). 
Years later, the country veteran recounted the bizarre events, recalling, "Years ago, when I first started being a big star, I had fans that were fanatical. It was when 'Jolene' was a big hit. We came home one day and there was a baby in a box at our gate with a note in it. The note said, 'My name is Jolene, my momma has left me here and she wants you to have me'. Of course, we all freaked out!"
Of course, Parton did the responsible thing and contacted the Department of Health and Human Services, who took the baby and ensured that it would be cared for. As of writing, the singer still doesn't know what happened to the child after the day's events.