Who Is The Bachelorette's Christian Smith?
"The Bachelorette" Season 17 will see Katie Thurston look for her ultimate match, and boy is she going to have a hard choice. Filming for Thurston's season took place in Albuquerque, New Mexico, and came to a close in April, according to Us Weekly, so it's only a matter of time before viewers find out which of the thirty-four bachelors she decided to hand her rose to when the show premieres on June 7.
One of those bachelors is Christian Smith, a 26-year-old from Boston, Massachusetts. Smith might just be the perfect match for Thurston, as according to his official ABC bio he "sees the romance in everything" and dreams of finding a "long-lasting love" like his parents, who have been married since their early twenties. He's also looking for "his best friend and someone to go through life's successes and failures with, free of judgement."
Katie Thurston is "ready for a man with whom she can build a life" (via ABC) but what can Smith bring to a potential relationship?
Christian Smith generated $10 million in less than a year as a real estate agent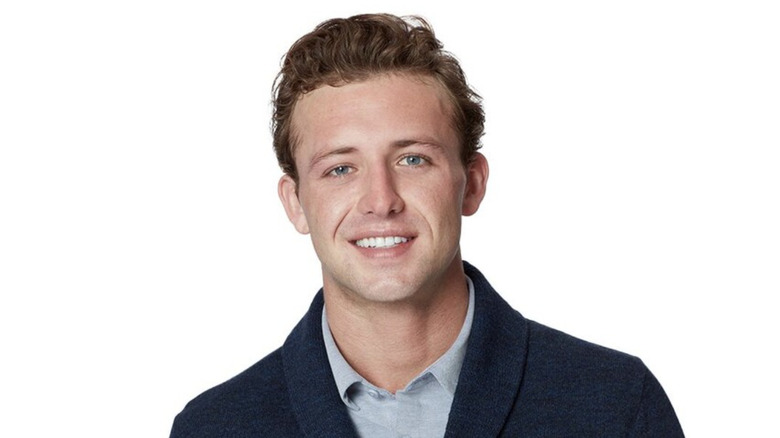 ABC
Well, for starters, he's got a pretty amazing work ethic. He's already sold over $25 million worth of properties as a real estate agent — which is astounding for someone under 30 years old. According to his LinkedIn profile, he currently works for Keller Williams Realty, Inc., and is ranked within the top seven real estate agents in Greater Boston in 2020, and generated $10 million in sales over the span of 11 months.
He lists himself as a "professional optimist" and "uncertified life coach" in his Instagram bio, with his latest post confirming his appearance on "The Bachelorette" this season. "Thank you @jimmykimmellive for letting the cat out of the bag, I told him at the last parade we attended together," Smith captioned the post. "Tune in June 7th I'm appearing on this season of #TheBachelorette on ABC!"
Smith has the drive and humor to be a worthy bachelor, but will it be enough to sway Thurston? She's certainly his type, as he's hoping to find someone "who is confident and driven" and "will push him to be the best version of himself," as his ABC bio describes.