Details On Ryan Serhant's Multi-Million Dollar Home Renovation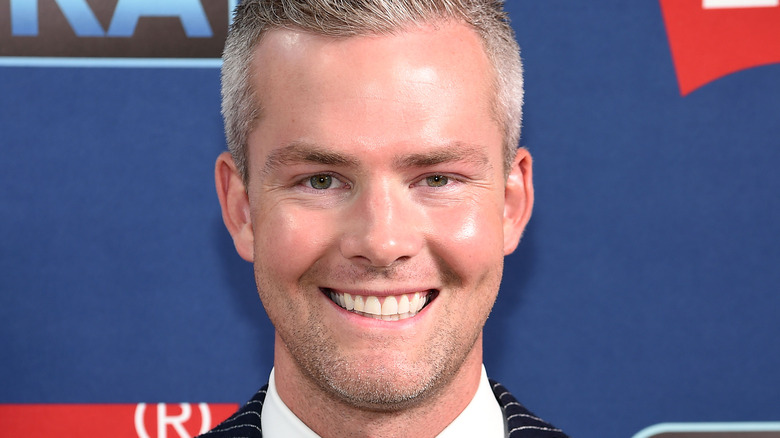 Jamie Mccarthy/Getty Images
If you watch Million Dollar Listing, you're likely no stranger to seeing multi-million dollar penthouses on full display. But, on the newest season of the show, one of its stars is taking center stage as he shows off a home renovation of his own. People reports that Serhant and his wife, Emilia Bechrakis, are starring in a short spin off covering their new digs called Million Dollar Listing: Ryan's Home Renovation.
The four episodes chronicle the home improvement updates to the pair's new Brooklyn digs. The $7.6 million space is set to become a home for the two and their young daughter; the first step is gutting all 7,900 square feet. The outlet notes that the previews show the Serhants coming upon multiple obstacles — mainly around making the space work for Bechrakis' large Greek family. 
The two purchased the house in 2018 and later teased audiences by explaining they were "almost move-in ready". People notes that the Serhant's quickly went over budget, however. "We bought the house with the intention to spend around $1.5 million in renovation but we've already gone through a few curveballs," the 36-year-old real estate agent explained in the show's teaser. "So, I was off by $1.1 million."
The pandemic delayed the Serhant's renovation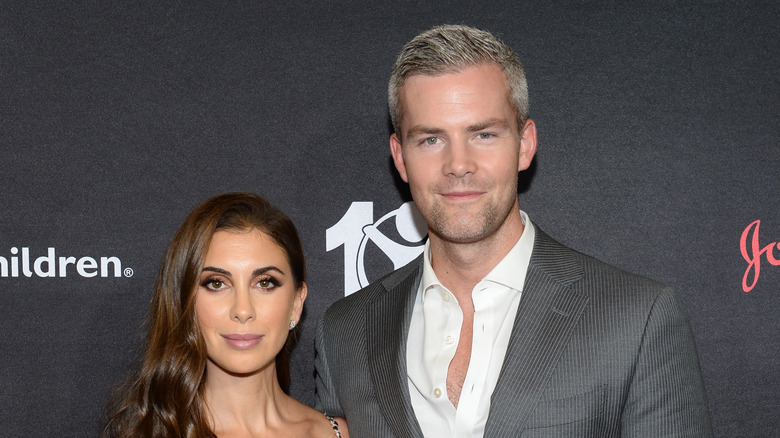 Noam Galai/Getty Images
Turning a townhouse into a home for three people and a large extended family is no small feat. Bravo TV notes that the two even built out the basement of the five floor building to serve as a suite for Bechrakis' mother. With opinions flying and tensions high, Serhant explains that he's apprehensive about his in-laws' thoughts on the project.
As with any home renovation, there are tons of setbacks in creating their dream home. Add in a global pandemic and watch your original plans go out the window. The outlet explains that viewers will watch and see as the Serhant's battle the pandemic, a large family and multiple construction setbacks — and as they go over a million dollars over their intended budget. Making the series even more interesting, the preview also shows the real estate broker receiving a great offer on his new property. Viewers will have to tune in and see whether or not the father-of-one bites. 
Serhant has certainly come a long way during his time in New York. When he first moved to the city, he worked odd jobs to pay the bills. "I moved to New York and I ran out of money. I was paying my rent by hand modeling. I was holding phones for AT&T. I was passing out fliers for gyms. I was just piecing ends together each month so that I could pay my rent, so I didn't have to leave New York," he said to People.