Chris Harrison's Net Worth: The Bachelor Host Makes More Than You Think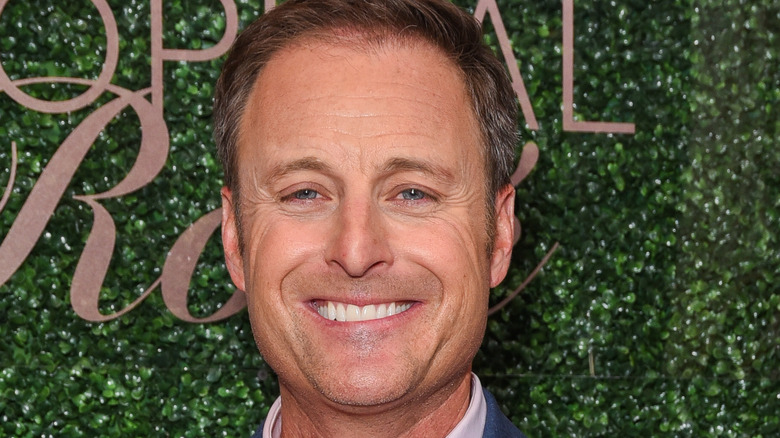 Presley Ann/Getty Images
While he is best known as the host of "The Bachelor" and "The Bachelorette," Chris Harrison's career in television has actually spanned more than 20 years.
Harrison started out in the sports world, attending Oklahoma City University on a soccer scholarship. He got his shot at broadcasting when the university's associate athletic director helped Harrison get a job doing play-by-plays for a local network (per TV Guide). He went on to cover local sports, before moving to Los Angeles in 1999 to become the lead anchor at horse-racing network TVG. That led to hosting gigs, including on HGTV's "Designers' Challenge," before landing the job that would change his life: becoming host of "The Bachelor" in 2002.
"My initial thought was, 'This show is crazy. Will I ever be able to show my face in church again?'" he told The Dallas Morning News. "My second thought [was], 'I hope it lasts a couple of episodes so I can meet someone at the network and maybe get a real job out of it.'"
Little did he know that his "Bachelor" days were just beginning. In addition to "The Bachelor" and "The Bachelorette," Harrison has been the host of all of the franchise's spinoffs, including "Bachelor in Paradise." 
Chris Harrison's Bachelor gigs have earned him millions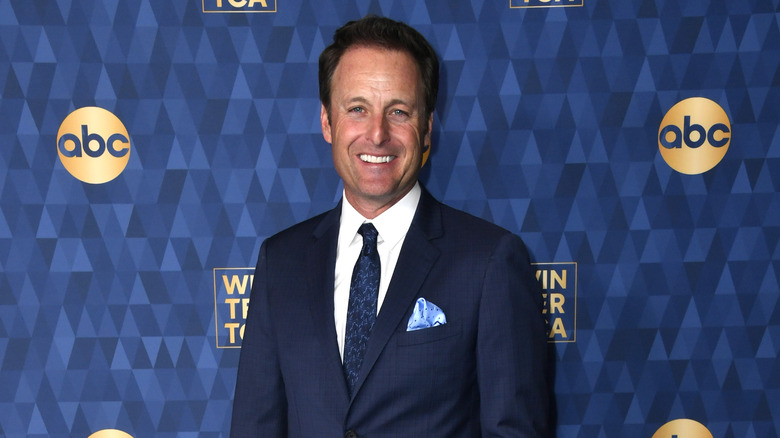 Frazer Harrison/Getty Images
Landing the hosting job on "The Bachelor" changed Chris Harrison's life, leading to even more work. According to his official website, Harrison has been the host of "Who Wants To Be A Millionaire" since 2015, and has served as a host for "The Miss America Pageant," "Emmys Red Carpet Live," and the "American Music Awards Red Carpet," just to name a few. All of Harrison's hard work has led to an impressive net worth of $25 million (per Celebrity Net Worth). 
He has also moved beyond hosting duties, appearing as himself on episodes of "Hot in Cleveland" and "Single Parents," as well as lending his voice for the animated movie "Charming" (per IMDb). In 2015, his suspense novel "The Perfect Letter" was published. In addition, Harrison has his own collection of wedding bands for grooms, and even officiates weddings at the Bachelor mansion. The host has also said that "The Bachelor" has also changed his personal life, making him a better father to his two children, Joshua and Taylor, whom he shares with ex-wife Gwen.
"Everybody understands companionship, wants it, gets it, no matter what it looks like," Harrison told People. "And so I think I'm a better listener. I think I'm a better dad. I am much less of a black-and-white guy."
Due to controversies surrounding his comments over racism within the franchise, Harrison will not be returning to host "Bachelor in Paradise" or Katie Thurston's season of "The Bachelorette."