The Mascara That The Game Of Thrones Makeup Artist Always Used On Emilia Clarke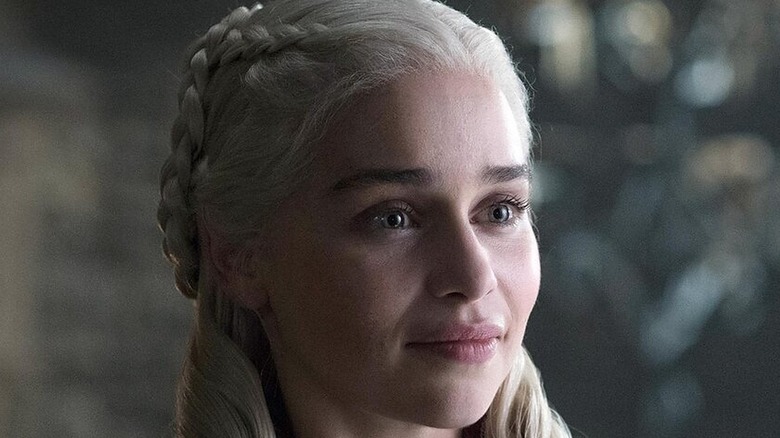 HBO
The epic fantasy series "Game of Thrones" became a cultural phenomenon after its premiere in 2011, influencing everything from film to music to fashion. The show even had its own beauty collaboration with Urban Decay, including eyeshadow and highlight palettes alongside makeup brushes shaped like swords (via Harper's Bazaar).
While there were plenty of fascinating women on "Game of Thrones", exiled queen Daenerys Targaryen quickly became a fan favorite, due in part to Emilia Clarke's performance, and in part to her signature style (via Vox). Fans wanted to learn how to how to recreate her intricately braided platinum hair, and analyzed how her style evolved along with her character. But that same blonde hair meant Clarke needed makeup that wouldn't wash her out.
Enter Jane Walker, a makeup artist who had worked on dozens of shows and movies including "The Mummy", "Les Misérables", and "The IT Crowd". Walker made Clarke's eyes a focal point using this mascara.
The Game of Thrones makeup artist gave Emilia Clarke a 'no makeup' look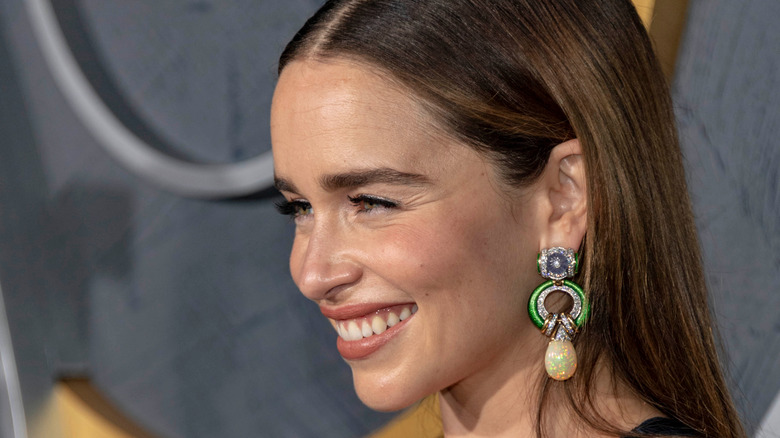 Shutterstock
"Game of Thrones" makeup artist Jane Walker has very specific demands of her mascara (via Yahoo). "Mascara should be a 'no buildup' type," she says. "Scrape any excess off the brush back into the tube before you apply to get a thin wash of color on the lashes." So what mascara fits the bill? Turns out, Walker sticks to Lancôme for Clarke's lashes. Use Lancôme's Monsieur Big Volumizing Mascara for some Khaleesi-worthy eyes.
For eyeshadow, Walker uses nude and taupe shades by Bobbi Brown. The rest of Daenerys' beauty routine is relatively low key, to achieve a "no makeup" look. After all, wandering through the Great Grass Sea with the Dothraki doesn't exactly give a girl chances to experiment with a red lip. Walker says good concealer and a cream blush are key for achieving the look, though the most important part is having healthy skin. So refill your water bottle and make sure you've got your sunscreen on!