Jeff Probst Once Had A Romance With A Survivor Castaway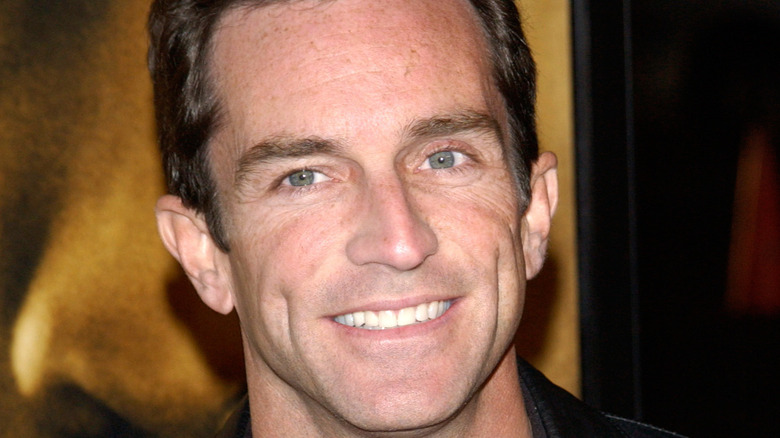 Shutterstock
"Survivor" host Jeff Probst is no stranger to love and marriage. After all, he's an ordained minister in the Universal Life Church, and has performed the wedding ceremonies for friends and family, including "The Office" star Jenna Fisher. Probst was the officiant at his long-time friend Fischer's wedding back in 2010 (via CBS News).
Roughly a year later, Probst found himself on the other side of the aisle as he wed Lisa Ann Russell, as confirmed by ET. This was not only the second marriage for the "Survivor" superhost, but also for his new bride, who had recently divorced "Saved By The Bell" star Mark Paul Gosselaar. While Russell had never appeared on the popular survival reality show, it did still play a role in their meeting.
Probst told Larry King about their meet-cute at "Survivor" producer Mark Burnett's Christmas party (via YouTube). The pair have remained happily married for the past decade, and Probst explained to EW how the two would strategize together if they were playing "Survivor" as a couple. While he did say he would be open to voting his beloved wife, off he made sure to clarify it would be to "put one of us on the jury to ensure one vote." While this is a hypothetical romantic game pairing scenario, fans may wonder if Jeff ever dated an actual "Survivor" contestant.
Jeff Probst found love with a Survivor contestant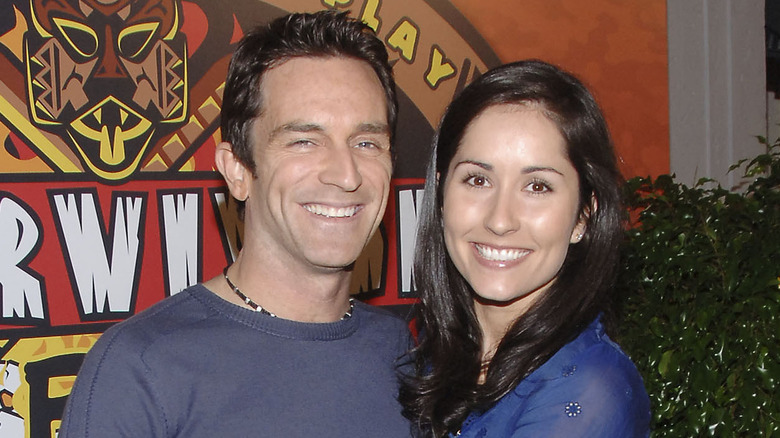 Andrew H. Walker/Getty Images
Not only did Probst date former "Survivor: Vanuatu" contestant Julie Berry, but he told People, "I'm in love. I'm with her." The relationship may just have been one of the biggest blindsides in the show's history as Probst said,"Nobody is more surprised than me that I could find my love affair on a show that I host."
The relationship did impact Berry's ability to appear in future seasons. She she explained to Rob Cesternino that by dating Jeff she gave up her right to come back as a player. Not specifically because of what she refers to as "the Jeff component" but rather the information she was privy to while they dated (via YouTube). Berry said she was "very much a part of the other side" and her glimpse of the wizardry behind the curtain would obviously give her an unfair advantage. She doesn't seem to mind this much as it removes the pressure of deciding whether or not to return.  While the relationship didn't last, she has remained in reality TV. She told EW she is working as a TV producer, including work on the reality worldwide hit dating show "Love Island".
Probst seemed to have no regrets about the three-year-long relationship, telling USA Today, "I definitely fell in love on 'Survivor'. For sure. And wouldn't change a thing about it." Luckily, he eventually found his happy ending and he's enjoyed continued success with "Survivor". Berry made view of the past clear when she was asked by EW if she ever regretted doing "Survivor", and she answered, "Never."