The Smudge-Proof Lipstick Trick That TV Makeup Artists Swear By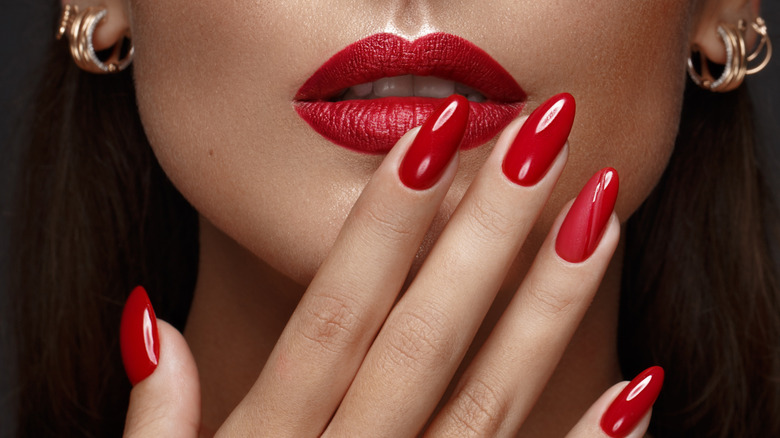 Shutterstock
You applied foundation, concealer, contour, eyeshadow, blush—you know, the whole, shebang. Of course, you'd expect your makeup to last a good eight hours or so. So imagine your surprise when you notice your lipstick fading away with every sip of coffee you take or bite you eat. Frustrating, isn't it? If only there was a way to make your lipstick smudge-proof ... oh wait, there is!
TV makeup artist Rebecca Perkins spoke with Byrdie and revealed a lipstick hack every makeup wearer needs to know. Forget gloss, it's time to go matte! "Matte reds are by far the longest-lasting lip colors," she explained. "For some reason, that red doesn't want to move. So even if you're afraid of the high-maintenance touching-up required for a bold lip, remember that reds actually tend to last much longer." Not only will a matte red stay on 24/7, but it's also the perfect color to bolden up your everyday look!
But before you head to Sephora and buy a red matte lipstick, there are a few steps before applying your lipstick, according to Harper's Bazaar. See below for easy instructions on applying your smudge-proof lipstick.
How to apply smudge-proof lipstick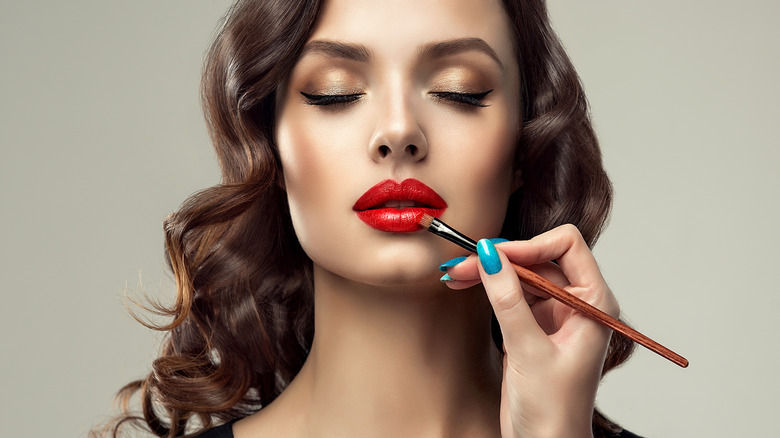 Shutterstock
Contrary to popular belief, the first step is not to apply lipstick. Instead, you're going to apply a lip scrub to your lips, which will smoothen out any cracks, thus making the lipstick easier to apply (via Harper's Bazaar). It's best to apply the scrub before completing your face routine, so the scrub has time to take effect, the outlet added.
Next, a good lip is never complete without a liner. A lip liner's job is to hold the lipstick and prevent the color from bleeding out of your lip lines, according to Harper's Bazaar. A necessary step towards getting a smudge-proof lip look. Once you line your lips and fill them in, go ahead and apply the matte lip.
You're not done, however! Now it is powder. The powder will set your lip (even though it is matte) and get rid of any moisture, the outlet added. Finally, finish your lip off with some sealant, which will make your lip waterproof! Worries about drinking are no more!