Must-Have Makeup Products For A Natural Look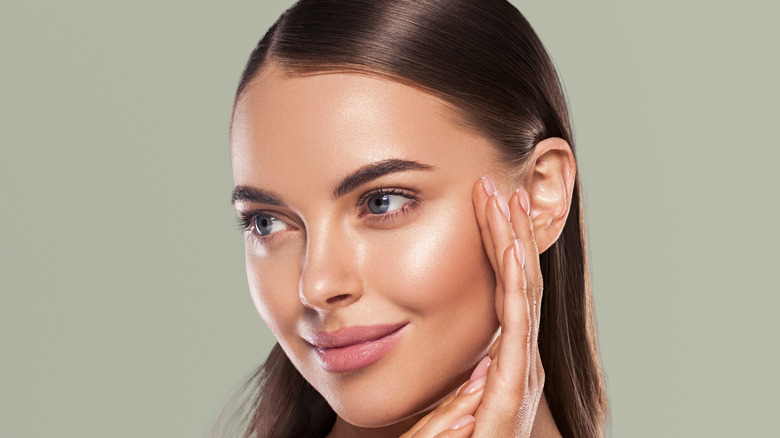 Shutterstock
In the same way that polka dots will be forever fashionable, there are some minimalist makeup styles that never feel dated. Of course, in order to achieve a "skinimalism" look – which is just a slight enhancement of your best features and a slight tone-down of anything you'd rather not highlight — it takes a smidge of makeup and a little know-how.
Before even thinking about what foundation to use, putting some effort into good skin health — like using a gentle cleanser to wash your face and applying a good-quality moisturizer — will go a long way (but be sure not to exfoliate your skin too often). According to Busbee, a good moisturizer will lock in moisture and nourish your skin with a healthy dose of vitamins, as well as provide anti-aging agents. Drinking plenty of water to stay hydrated helps too. The better care you take of your skin, the smoother canvas you're providing for your makeup application.
Once that's taken care of, there are three key points to keep in mind when applying makeup for a natural look — use a small amount of product, apply it lightly, and blend it thoroughly. Celebrity makeup artist Nikki Wolff explained that "makeup artists use very little product and lightly apply it to the skin, blending lots as we go. It's how we can create a glowing base that looks like it's still skin" (via Glamour).
Choose a foundation that matches your natural skin tone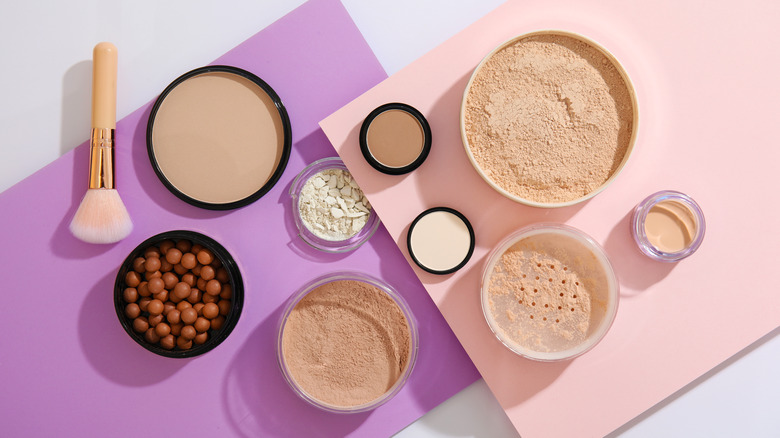 Shutterstock
So you've decided that the natural look is for you, but where do you begin? Start with a hydrating primer, then go in with a light or medium-weight concealer, sparingly, to problem areas. Then, apply a little light foundation that is close to your natural skin tone — only to areas that you feel are over-pigmented or problematic — and blend in well. Again, remember not to over-do it. Makeup artist Nikki Wolff told Glamour, "If you're layering a primer, foundation and highlighter, but it always turns out cakey, it's because you're not using a light enough touch."
Next, pass on the cool pink blush and apply a cream blush in a warm peach or pink tone, which Pat McGrath — the global creative design director for P & G Beauty — said are best for giving skin "a natural, subtle flush" (via Real Simple). Next, use a bit of neutral eye shadow in a color just a shade or two darker than your natural skin tone. Give eyeliner a pass since it provides a more dramatic look, which is not what we're going for here. A quick sweep of mascara is ok if you prefer, though.
Lastly, choose a nude lip color in light peach, pink, or sand, or if you prefer, just go with a little lip gloss for a really minimal look (via StyleCaster).