Steve Irwin's Net Worth At The Time Of His Death Might Surprise You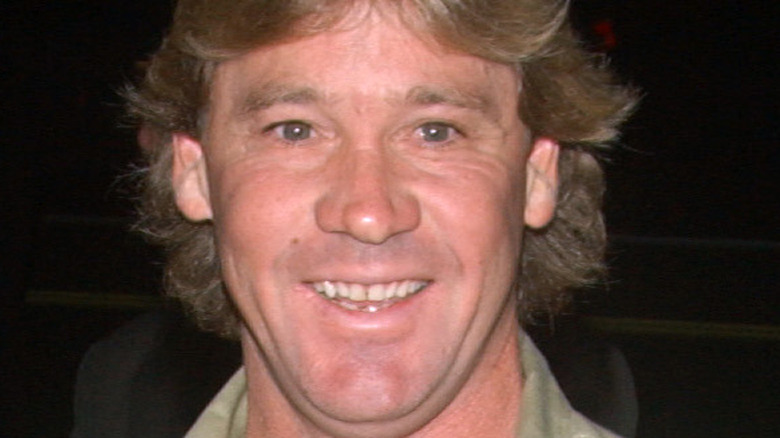 Shutterstock
Steve Irwin and his family of animal lovers are some of the biggest names to come from Australia. Australians have made clear what they think of this celebrity family, and the Irwin family themselves still speak about their loving father. Steve Irwin died in September 2006 via a bull stingray shock to his chest (via Britannica). He suffered a cardiac arrest from the sting, which was only witnessed by his sole cameraman, during the filming for his documentary, "Ocean's Deadliest" (via TheRichest). Irwin is survived by his wife, Terri, and his children, Bindi and Robert. 
Steve Irwin became an international star from his television series "The Crocodile Hunter," which aired from 1996 until his death in 2006 (via Celebrity Net Worth). The series premiered in the zookeeper's homeland in '96 and then debuted for international audiences in '97. Irwin's father was a herpetologist and acclimated him to handling animals at a young age. According to Celebrity Net Worth, he took over his parents' animal park in 1991 and in 1992 gave it the name the world would later know it by: the Australia Zoo. Between this park and his television series, Irwin racked up a considerable net worth before his untimely passing.
Steve Irwin's net worth may not be entirely clear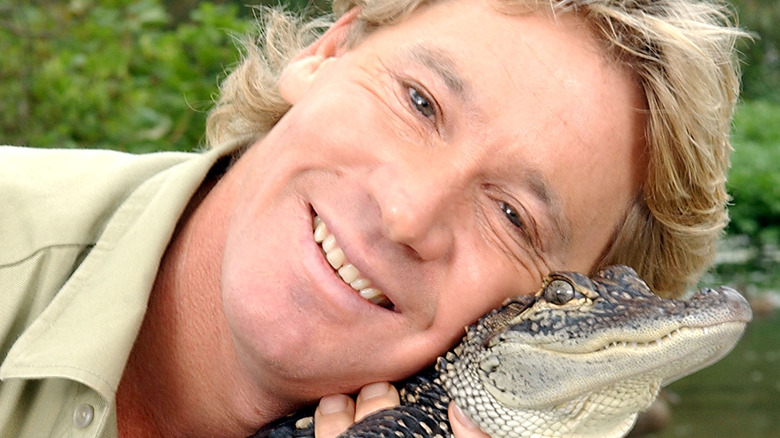 Justin Sullivan/Getty Images
Before his death, Steve Irwin was estimated to have a net worth of $40 million via TheRichest and a net worth of $10 million via Celebrity Net Worth. It's unclear which of these numbers is the more accurate, but it's clear that he was worth a lot of money. This comes as no surprise given how popular both the Australia Zoo and his television series became. In addition to "The Crocodile Hunter," Steve Irwin appeared in feature films, including "Dr. Dolittle 2," "Happy Feet," and "The Crocodile Hunter: Collision Course" (via IMDb). Irwin was only growing increasingly popular and taking more opportunities in the lead up to his sudden passing. 
Steve's children are also racking up their own considerable fortunes. Both Robert and Bindi Irwin are estimated to be worth $3 million at the time of this writing (via Distractify). Robert is younger and therefore not as active in the media, but Bindi has been incredibly active, appearing in her own series, including, "My Daddy, Steve Irwin" and "Bindi the Jungle Girl." We know that Steve Irwin would be incredibly proud of everything his children are accomplishing.